Products
Polarion4U in 2022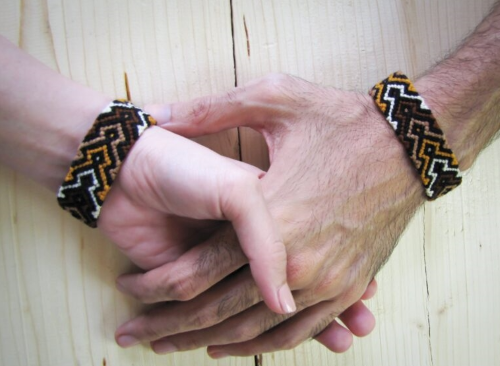 Polarion4U is an interactive broadcast for all people who want to get or share informations related to topics of Polarion on a regular basis.
The biweekly event presents a mixture of events:
Meet-the-experts (every last friday of the month)
Cool Stuff
Tips & Tricks
We also encourage you to give us inputs for further meetings or even better be an active part.
Save this link to the meeting and join every second week (see dates below): Polarion4U
Join us also on LinkedIn: Polarion4U Group
Or have a look into our Polarion Community
Or check our Polarion Youtube Channel
And find all recorded sesssions in the Playlist:
Please find all dates in 2022 below (we will continuously update the topics)
---
January
14.01.2022: Polarion4U – Tips and Tricks with Florian Götz: Setting up a Polarion, Jenkins and SonarQube Toolchain for Software Development (08:30 – 09:00 AM CET). Check also the blog post based on this Polarion4U Session.
28.01.2022: Polarion4U – Meet the Expert Rainer Kreutzer from Seabay-IT (08:30 – 09:30 AM CET)
---
February
11.02.2022: Polarion4U – Tips and Tricks with Heinz Dresbach: Best Practice how to organize templates for LiveDocs (08:30 – 09:00 AM CET)
25.02.2022: Polarion4U – Meet the Expert Hartmut Schäfer from ReQonsult (08:30 – 09:30 AM CET)
---
March
11.03.2022: Polarion4U – Tips and Tricks with Heinz Dresbach (Tricks session about ,,LastUpdateBy", multiselect with watches, SQL-Query, Work Item properties sidebar in LiveDocs) (08:30 – 09:00 AM CET)
25.03.022: Polarion4U – Meet the Expert Walter Müller from Siemens Services Team (08:30 – 09:30 AM CET)
---
April
08.04.2022: Polarion4U – Cool Stuff: How to integrate DeepL into Polarion with Benjamin Bürstner from BCT Technology AG and Elisabeth Lung from AKKA DSW GmbH (08:30 – 09:00 AM CEST)
29.04.2022: Polarion4U – Meet the Expert for AI DRIMCO with Dr. Pankaj Gupta
Deep Neural Networks have introduce novel ways of analyzing human language. In this tutorial we will give an introduction on the principles of AI based Natural Language Processing with a special focus on industrial use cases. (08:30 – 10:00 AM CEST – 1,5 hours!)
---
May
13.05.2022: Polarion4U – Cool Stuff: ,,getPolarionProperties: How to configure Java servlets project-specific from Polarion" with Steffen Koller from invenio (08:30 – 09:30 AM CEST)
27.05.2022: Polarion4U – Meet the Expert Petr Šibík from our Product Management Team (08:30 – 09:30 AM CEST)
---
June
10.06.2022: Polarion4U – Cool Stuff: Managing Automotive Cyber Security (with Polarion) (08:30 – 09:30 AM CEST)
24.06.2022: Polarion4U – Meet the Expert Hartmut Schäfer from ReQonsult (08:30 – 09:30 AM CEST)
---
July
08.07.2022: Polarion4U – Tips and Tricks: Making your LiveDocs more valuable by adding dynamic (scripted) content with Marco Peters (Siemens) (08:30 – 09:00 AM CEST)
29.07.2022: Polarion4U – Meet the Expert Konstantin Klioutchinski from Garantis (08:30 – 09:30 AM CEST)
---
August
12.08.2022: Polarion4U – Tips and Tricks – Managing new Features from new releases of Polarion: How to organize support of multiple customers and facilitate introduction and adaptation of the new features by Garantis (08:30 – 09:30 AM CEST)
26.08.2022: Polarion4U – Meet the Expert (08:30 – 09:30 AM CEST) – Roundtable
---
September
09.09.2022: Polarion4U – Tips and Tricks with Kevin Schmiechen (TUM): Scripted LiveDoc Cover Sheets Based on Project Configuration Properties (08:30 – 09:00 AM CEST)
30.09.2022: Polarion4U – Meet the Expert Konstantin Klioutchinski from Garantis (08:30 – 09:30 AM CEST)
---
October
14.10.2022: Polarion4U – Cool Stuff with pure-systems: Polarion VARIANTS vs. Holistic Variant Management with pure::variants – Overview and typical Use Cases (08:30 – 09:30 AM CEST)
28.10.2022: Polarion4U – Meet the Experts from pure-systems and SEABAY-IT – Holistic Variant Management – Deep Dive pure::variants Connector for Polarion (08:30 – 09:30 AM CEST)
---
November
11.11.2022: Polarion4U – Cool Stuff: Computer System Validation in Polarion with avasis (08:30 – 09:30 AM CET)
25.11.2022: Polarion4U – Meet the Expert Konstantin Klioutchinski from Garantis (08:30 – 09:30 AM CEST)
This article first appeared on the Siemens Digital Industries Software blog at https://blogs.sw.siemens.com/polarion/polarion4u-in-2022/