Products
Polarion Connector for Simulink® adds support for Testing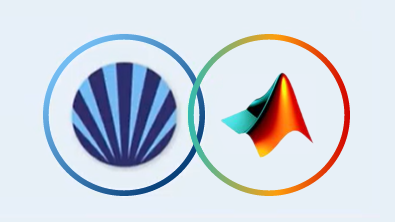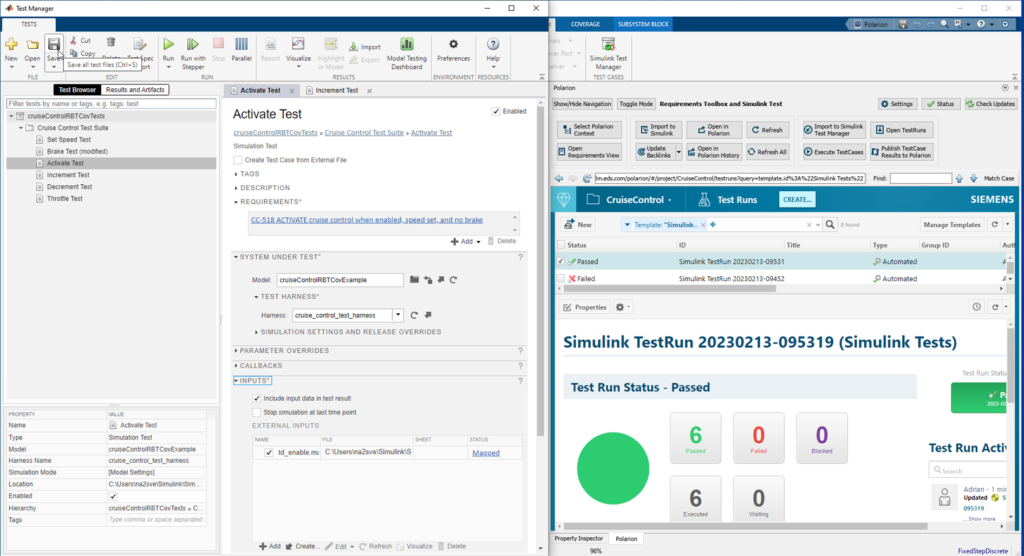 We are pleased to announce the release of the Polarion Connector for Simulink® 3.2.0. This new version of the connector introduces support for Simulink Test.
The connector has two primary operating modes. We have renamed the original Simulink Requirements mode to the Requirements Toolbox and Simulink Test Mode reflecting the current Mathworks naming conventions for these add-ons.
In the Requirements toolbox and Simulink Test mode, you can obviously work with Simulink Test.
There are a variety of different use cases that are supported:
First, you can author Test Case specifications inside Polarion and import these into Simulink Test. We support both document revisions and baselines as well as branched documents as well. We've made things flexible for you should you author test cases in the same document as your requirements, or maybe you separate your Test Cases into individual documents. All these scenarios are supported.
If you don't work with documents at all, perhaps adopting a more agile process, we cover this use case as well, where you can build queries of test case Work Items to be imported to Simulink Test.
If you author your Test Cases directly in Simulink Test, that's not an issue either but you can take advantage of the connector's new Simulink Test support. The connector will create surrogate Test Cases in Polarion for any Simulink Test Cases that are linked to original Polarion Requirements. The Surrogate Test Case will be linked to the original Polarion requirements which will allow you to create detailed coverage reports inside of Polarion.
The connector allows you to execute Simulink Tests and collect results and publish these back to Polarion in the form of a test run and test record. This can be all done directly from the connector control panel.
If you choose to execute your tests directly inside of Simulink Test, that's not a problem either as you can quickly collect the Test execution results and publish those back to Polarion.
If the Simulink Test Case fails, then Polarion will automatically create a Defect Work Item for you.
With adding support for Simulink Test, we can leverage Polarion's powerful Quality Management capabilities. Polarion becomes a one-stop place for all your Test Management and Test evidence of your Simulink models and other project test artifacts.
A Simulink Test and either Polarion QA or Polarion ALM licenses are required to take advantage of this new capability. Polarion X is also supported.
You can download the new version of the connector here: https://extensions.polarion.com/extensions/397-polarion-connector-for-simulink
This article first appeared on the Siemens Digital Industries Software blog at https://blogs.sw.siemens.com/polarion/polarion-connector-for-simulink-adds-support-for-testing/