Products
Eliminating Silos and Enabling Collaboration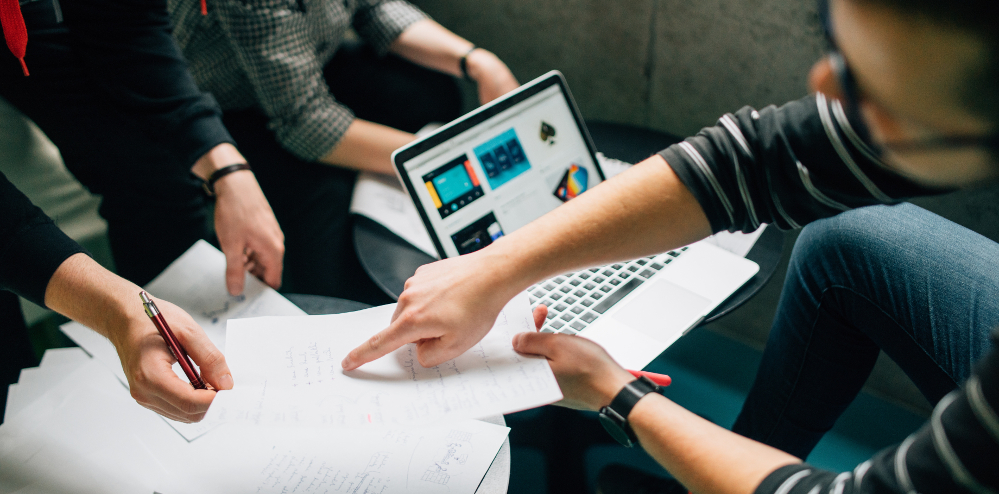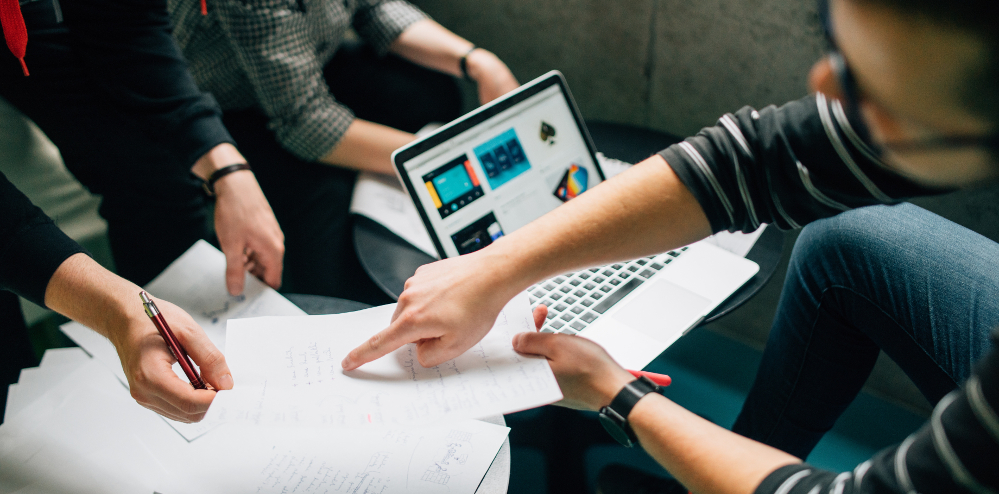 Common Causes of Silos and a Breakdown of Communication
We've all heard "software is eating the world", or "software is now an integral component of products" or "software is the main differentiator". Yet today even with agile development and the utilization of cross functional teams, information silos continue to automatically arise due to the structure of organizations, departments and responsibilities, hindering collaboration and communication.
Grouping Experts Into Teams
Experts are often grouped into teams so they can take on and implement tasks according to their disciplines. On the surface, this seems like the right way to allocate resources. However, in practice this results in creating silos around key roles not only within teams but also across the entire organization. As a result, many companies are still managing software development in separate silos of development, requirements, testing (QA), release planning, and DevOps and so on and so forth. This is only for IT projects, if you are developing cyber-physical systems then the number of information silos will easily double if not more double.
Establishing teams by function may be a good idea from a resources' stand point, but it reduces the effectiveness of teams by breaking their cohesion and ability to interact. Ultimately it results in a lack of collaboration and communication between teams.
Often times the nature of these functional roles is governed by the complexity of the product that being developed, which requires specialized knowledge of functional areas that are in development resulting in these silos. However, teams that are most effective and successful are ones that can be self-directed and self-contained. That means, that the the team as a whole possesses the necessary skills to perform all the tasks to take a feature from concept to product without relying on outside resources. That is not to say that every member of the team must possess the all necessary skills to perform all tasks, but rather team as a whole should possess all of the necessary skills needed to complete the work. At the end of the day, having a team that is comprised designated resources with varying skill sets improves the viability of the team, enables communication and collaboration across disciplines and reduces information silos.
More Tools Does Not Mean Increased Productivity or Collaboration
To eliminate information silos altogether and foster collaboration and communication organizations often fall back to tools to manage and track progress and to keep everyone appraised of the work at hand. However, simply adding more tools doesn't meant you'll have better collaboration, communication or productivity; organizations today use a multitude of tools to track and manage work.
A project management tool
A service desk (production support) tool
A team work tracking tool
A portfolio planning tool
Excel spreadsheets
PowerPoint slide decks
Word documents
SharePoint sites
Email
Team Chat
Local desktops
Shared drives
Code repositories
Test case management tools
Companies spread critical information across a multitude of disjointed systems in a jumbled mess. How can anyone effectively find the information they need? And if you are an organization that's from a regulated industry – such as aerospace, automotive, finance, defense, or medical – this is pure chaos.
What Can Organizations Do?
Organizations need to clean up and reduce their tool stack. Pick one unified application lifecycle management system and use it throughout their organization. They need to adopt a stringent policy of storing all information in singular system of truth, not lost in email, or in 10 different tools, spreadsheets, and documents.
Siemens Polarion
This is where Polarion from Siemens Industry Software comes in. Polarion supports end-to-end, enterprise-grade application development on one unified, modular software development and collaboration platform. Polarion connects work to product, program and portfolio management at scale. It connects and brings together all data harmoniously so that you can get real-time, fully informed reporting across your organization.
Enabling Collaboration By Connecting Projects, Teams and Portfolio
Polarion not only connects teams to each other, but it also connects teams to the business. Large enterprise organizations can use it to ensure that teams can have the right visibility into real-time product roadmaps, portfolio plans, dependencies, and much more. Whereas on the team level Polarion connects teams and projects to improve application development processes with a single, unified solution for requirements, coding, testing, release and operations. It has everything you need to achieve agility and have full control over your application lifecycle.
Polarion helps keep your software lifecycle under control with its advance workflow management engine. It supports any process from enterprise scaled Agile software development to team level Agile to Waterfall to Hybrid methodologies. Any process can easily be mapped in. Managers need never worry about process steps being skipped, they can instead focus on the work at hand. Current project, product, program and portfolio statuses are all fully transparent in real-time on dashboards and in easily customizable report pages forever eliminating guesswork.
Seamlessly and Effortlessly Communicate and Collaborate Across the Organization
Polarion is collaborative by design, stakeholders regardless of functional boundaries are always all on the same page with just the right level of access and information they need for their role. Seamless built-in tools accelerate crucial processes like review, discussion and sign-off on requirements, roadmaps, portfolio plans and much more. As an example, a simple click in an email notification leads right to items waiting for review online, and with standards-compliant e-signatures all changes are tracked in automated history which is easily retrieved and reported for audits if necessary. Polarion also supports integrations with industry leading tools such as Slack to further enhance communication and collaboration.
Polarion is intensely focused on productivity and other key mission critical areas of software development and management and its designed from the get-go to support and prove compliance with a wide variety of Industry standards in medical, automotive, aerospace & more.
Why not request a live demo today? A Polarion expert will give you a 1 on 1 guided tour of the pioneering software development and collaboration platform that is currently used by more than 10,000 firms worldwide to create better complex software faster. Or better yet why not Test Drive Polarion.
This article first appeared on the Siemens Digital Industries Software blog at https://blogs.sw.siemens.com/polarion/eliminating-silos-and-enabling-collaboration/