Podcasts
Education, Technology, and Sustainability in Humanitarian Engineering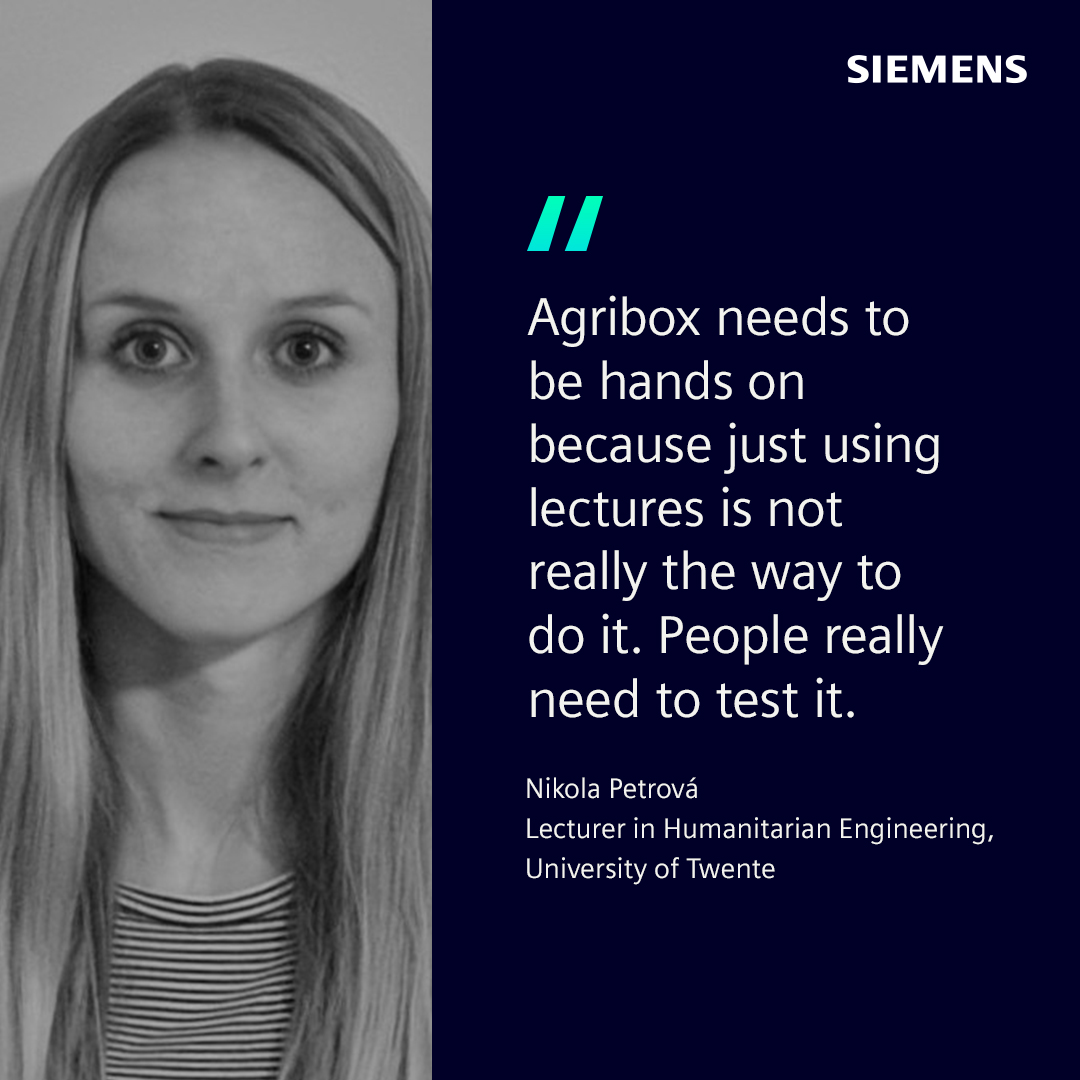 Over the years, the effects of climate change have become more extreme and unpredictable. Though climate change is affecting the entire globe, underserved communities are getting impacted the hardest, with less ability to prevent or recover from environmental disasters. On this episode of Innovation in the Classroom, host Dora Smith sits down with Alberto Martinetti, an associate professor with a background in mining engineering and Nikola Petrova, a lecturer with experience in educational science and curriculum development. They discuss the intersection of education, technology and sustainability in Humanitarian Engineering, and how this field helps develop sustainable, tech-forward solutions to environmental problems faced by underserved communities. Alberto and Nikola both work for the University of Twente in the Netherlands, and they discuss the development of a masters program for Humanitarian Engineering. Read on for the highlights from this insightful episode.
Development of a humanitarian engineering masters program
To start off the episode, Alberto and Nikola dive into what humanitarian engineering is. Alberto starts off by establishing the main issue – hundreds of underserved communities struggle to access basic needs. Humanitarian engineering looks to find social technical solutions that fulfill the needs of these communities. Alberto and Nikola go on to describe their involvement in the development of a Humanitarian Engineering master's program at the University of Twente. The pilot course, Course Introduction to Humanitarian Engineering, launched this past spring as a teaser for the full program. The course included topics such as Humanitarian Engineering Design, stakeholder management, systems thinking, and ethics. Interested students came from disciplines such as mechanical engineering, industrial design, civil engineering and Sustainable Energy Technology. The program is set to launch in 2025.
Participation in Siemens' Tech for Sustainability Campaign
The next portion of the podcast dives into Alberto and Nikola's participation in Siemens' Tech for Sustainability Campaign, a global initiative that encourages students, professors, and startups to find tech-enabled solutions that solve the sustainability issues of today. They traveled to Munich, Germany to meet with Siemens employees and take part in the "Educating for Sustainability" challenge. There, they developed ideas to address challenges associated with population growth and getting access to basic needs resources in underserved communities. Their solution involved using technology such as the Agribox to help prepare future engineers to better support these underserved communities. They also aimed to address three sustainability goals; poverty, hunger and education access.
Using the Agribox to combat sustainability issues
As Alberto and Nikola explain, the Agribox is a way to bring sustainable agricultural techniques to low income communities, which specifically addresses their second sustainability goal, hunger. They hope to use the Agribox to achieve food security, improve nutrition, and empower small-scale farmers by helping them learn and apply effective crop methodology. Though the Agribox is still at the concept level, the goal is to make it portable and adaptable to a variety of locations. Alberto and Nikola have been using Siemens Simcenter Amesim to test and simulate Agribox features to help realize the full-scale model. With the Tech for Sustainability Campaign and the use of Simcenter Amesim, Alberto and Nikoa have been able to take great strides in improving the engineering and design of the Agribox.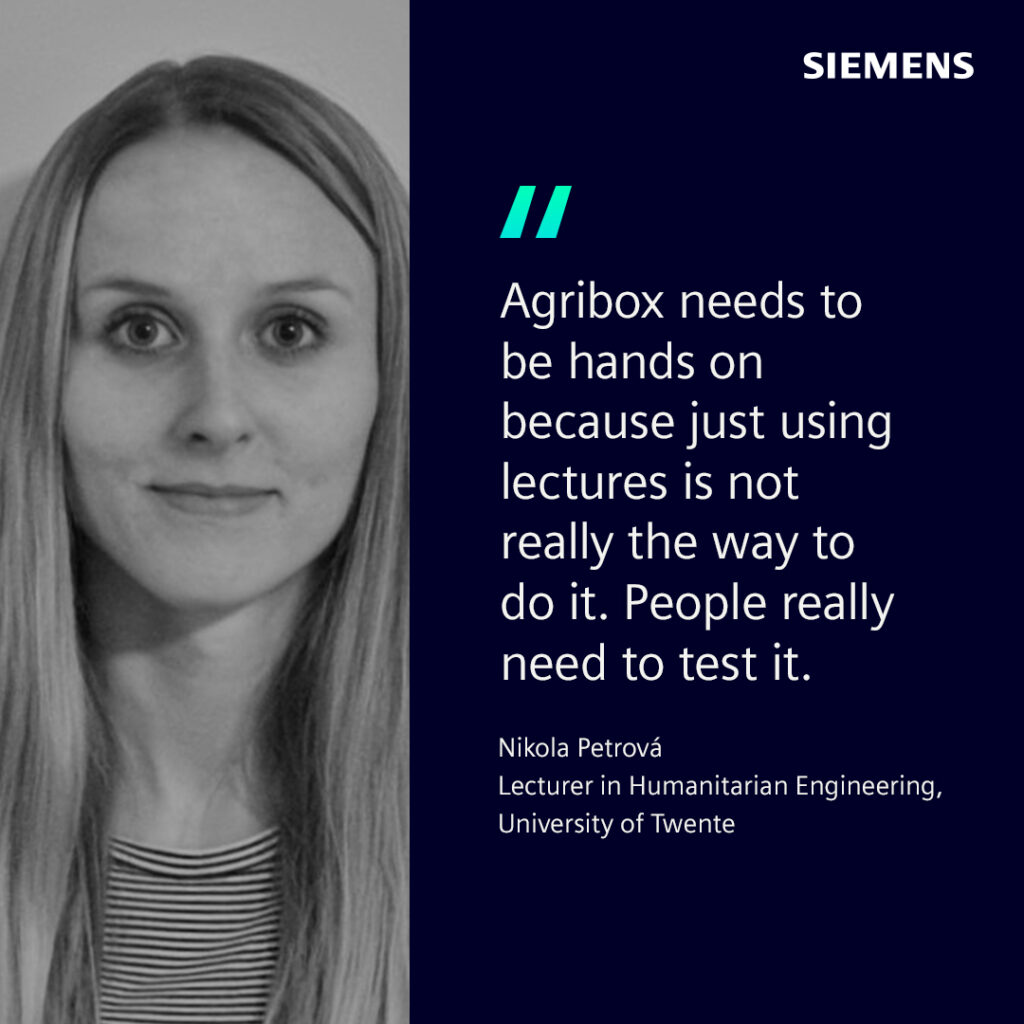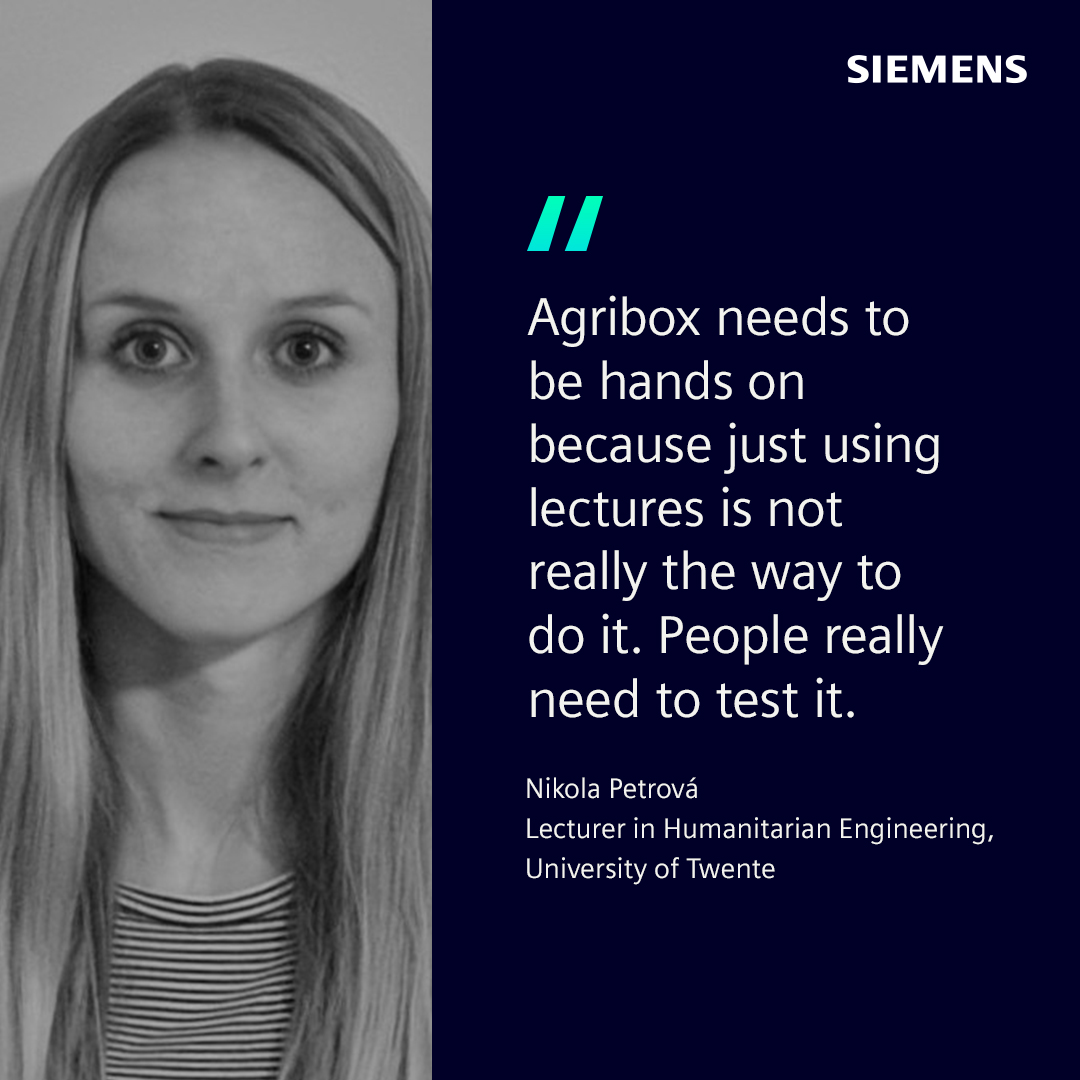 Looking to the future
To wrap up the episode, Alberto and Nikola discussed their hopes for the future of the Agribox and the Humanitarian Engineering masters program. Their goal is not to mass-produce the Agribox, but rather focus on creating a meaningful learning environment and access to greater opportunity for both students and individuals in underserved communities. They also hope to engage more industry partners and develop a business model, which will in turn help provide graduates of their masters program with jobs and opportunities.
Connect
Connect with Alberto Martinetti: LinkedIn
Connect with Nikola Petrova: LinkedIn
Connect with Dora Smith: LinkedIn
Innovation in the Classroom Podcast
Innovation in the Classroom by Siemens explores best practices to empower the next generation of digital talent. In this podcast series, Dora Smith takes you through discussions with leading voices from the world of engineering education who are preparing future engineers in Academia 4.0 to shape the world of innovation.
Listen on:
This article first appeared on the Siemens Digital Industries Software blog at https://blogs.sw.siemens.com/podcasts/uncategorized/education-technology-and-sustainability-in-humanitarian-engineering/