Building an Autonomous Future: Karl Iagnemma, CEO Motional
Being the first in your field is never an easy hill to climb. Convincing investors that your idea is valid and has potential can often feel like a one-sided conversation. In the world of technology, this is made all the more complicated because the technology required can be so far into the future that it's nearly impossible for people to conceptualize in the moment. With innovation and lack of imagination being such opposing forces, it takes a lot of courage to pioneer futuristic technology. Autonomous cars? Never. Right…?
Join Ed Bernardon, host of The Future Car Podcast, in a discussion with Karl Iagnemma, President and CEO of Motional the Hyundai + Aptiv Autonomous Driving joint venture to learn how his belief in the future capabilities of technology helped fuel today's thriving autonomous vehicle industry. 
We discuss his journey from an award-winning fiction writer to earning a Ph.D. at MIT, and how that led to founding nuTonomy in 2013. Karl provides valuable insights on autonomous cars from his diverse experience and talks about the early challenges of being a believer in the future of autonomous vehicles. If you listen to the end we also find time to discuss other important topics on the top of everyone's mind, including if one day robot cars might fall in love!
Some Questions I Ask:
What was the inspiration that drove you to start nuTonomy? (2:06)
What were OEMs on the commercial side thinking in the early days of autonomous cars? (4:49)
If you look back on your days at nuTonomy, what were the most fun days the most challenging? (8:58)
What do you think was key to making you so successful? (11:01)
What can you tell us about the differences between deploying something in Las Vegas versus in Singapore? (16:16)
What are the plans for ultimately removing the human backup? (22:47)
How important is vehicle to vehicle communication going to be for autonomous cars to be successful? (27:12)
What You'll Learn in this Episode:
Why Karl thought he was too late in starting his company back in 2013. (3:28)
The early skepticism that surrounded autonomous vehicles (5:54)
Karl's experience as a startup founder (10:22)
The joint venture between Aptiv and Hyundai Motor Group (12:00)
How the automotive landscape has broadened through technology (14:21)
How to plan for the unexpected corner cases a vehicle might encounter (24:30)
How an early appreciation for writing influenced Karl's future career in technology  (30:45)
Recorded December 2019
Karl Iagnemma – President and CEO at Motional – Guest
Karl Iagnemma co-founded nuTonomy, Inc. in 2013 and saw the company through the acquisition by Aptiv in late 2017. nuTonomy was named one of Fast Company's Most Innovative Companies in 2018 and Iagnemma was selected as a 2017 Technology Pioneer by the World Economic Forum. He is now President and CEO of Motional, which is commercializing a world-class, production-ready SAE Autonomy Level 4 and Level 5 autonomous driving system for robotaxi providers and fleet operators. Karl's commentary has been published and broadcast worldwide on Bloomberg, The Economist, CNBC, and BBC, among others. As former Director of the Robotic Mobility Group at the Massachusetts Institute of Technology (MIT), his research resulted in more than 150 technical publications, 50 issued or filed patents, and numerous edited volumes.
Ed Bernardon – Vice President Strategic Automotive Initiatives – Host
Responsibilities include strategic planning and business development in areas of design of autonomous/connected vehicles in urban and racing environments, lightweight automotive structures and interiors. He is also responsible for Future Car thought leadership which includes development of cross divisional projects. Previously, a founding member of VISTAGY that developed light-weight structure and automotive interior design software acquired by Siemens in 2011, previously he directed the Automation and Design Technology Group at MIT Draper Laboratory.
If you like this podcast, you may also like: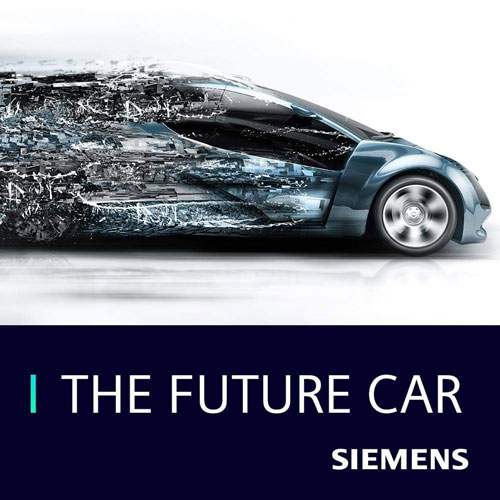 The Future Car Podcast
The tech-driven disruption of the auto industry cuts across domains, from silicon and software to sensors and AI to smart traffic management and mobility services. Get the chip- to city-scale story in regular interviews with technologists at Siemens and beyond.
Listen on:
This article first appeared on the Siemens Digital Industries Software blog at https://blogs.sw.siemens.com/podcasts/the-future-car/building-an-autonomous-future-karl-iagnemma-ceo-motional/