Products
Digitalization and Collaborative Robots at Hannover Messe – where innovations collide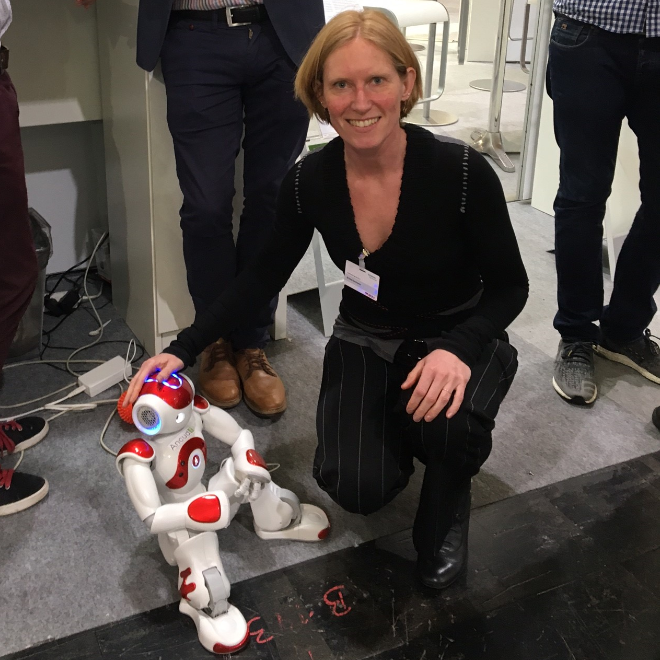 Last week I attended Hannover Messe, the world's largest industrial trade fair with 6,500 exhibitors and nearly a quarter of a million visitors. Our Kineo team at Siemens specializes in software technologies for robotics automation, so two major topics at this year's event caught my attention in particular: digitalization and collaborative robots (cobots).

Kineo software components already play an important role in digitalization – the digital representation of a product and its production environment across the entire lifecycle, from ideation, through realization and utilization. A key benefit from creating digital twins is the ability to perform virtual simulations of a product's performance before it's manufactured, and furthermore to simulate the manufacturing equipment and processes before they're commissioned.

Kineo components assist in the simulation of industrial robots by computing collision-free motion and cable performance on a digital twin of the robot and its environment. This delivers more efficient robot manufacturing processes in the real world. At the show, I was able to see these simulations being demonstrated by Siemens in the latest release of its Process Simulate software.

Collaborative Robots also generated huge interest at this year's event. Several cobots are now commercially available to perform accurate and repetitive tasks on relatively low payloads alongside human operators.Understandably, safety has become a very important area of research now that the physical barriers between people and industrial robots have started to break down. Areas of R&D include power and force limiting, where the robot shuts down on contact with a human operator, as well as speed/separation monitoring, where robot speed is limited whenever human movement is scanned.

An exciting area of research at our Kineo development site takes account of both digitalization and cobots. We've been investigating how a digital twin of a cobot in combination with its scanned operating environment might be used in real time to compute collision-free motion paths to provide additional safeguards for robot-human collaboration.

It will be very interesting to see how these technologies are evolving at next year's show.

This article first appeared on the Siemens Digital Industries Software blog at https://blogs.sw.siemens.com/plm-components/digitalization-and-collaborative-robots-at-hannover-messe-where-innovations-collide/