Products
Scanfil realizes 10% – 40% improvement in manufacturing KPIs with Siemens Opcenter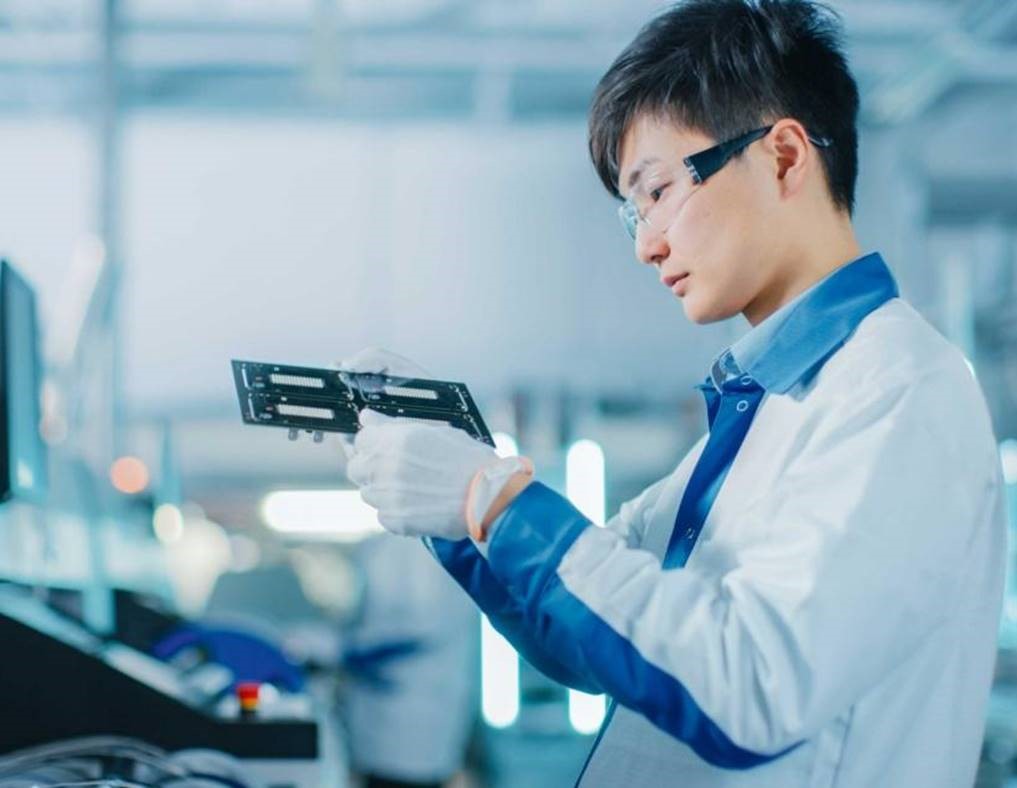 Global electronics manufacturer's aggressive Smart Manufacturing plan pays off
Scanfil is a leading electronics manufacturer with 10 production sites across Europe, the United States, and China. The Suzhou, China site was established in 1998 and has grown to 600 employees. A vertically integrated contract manufacturer, Scanfil Suzhou manufactures the customer's entire electronics product including PCBA, FPC, cable harness, box build, and integration services.
Scanfil's Smart Operations Program was created as a 5-year plan for the digital transformation of their entire manufacturing enterprise. Christian Kesten, General Manager of the Suzhou plant, is responsible for developing and driving the improvements required to become a best-in-class electronics manufacturing service (EMS), while maintaining high customer satisfaction and employee engagement.
"Ultimately, we embarked on our Smart Operations journey to be the best partner for our customers as possible," said Kesten. "We wanted to improve productivity, quality control, and planning efficiency to meet their changing needs. As we saw a shift to lower volume and higher mix of products, we needed to have greater setup efficiency for NPI velocity. We also needed to assure regulatory compliance with automated traceability."
Scanfil selected Siemens Opcenter Execution as their Manufacturing Operations Management (MOM) platform. Opcenter has the full breadth of capability to handle their end-to-end manufacturing process, including electronics and mechanical manufacturing, as well as integration capabilities and full supply chain traceability. Integration with Scanfil's ERP was also an essential part of the project.
"Siemens covered our entire end-to-end process, which was very attractive to us," continued Kesten. "The expertise of the Siemens team in all of our manufacturing areas, as well as implementation and support for running high-mix production – gave us confidence that we would be successful. Their experience lowered our business risk."
Kesten reports remarkable improvements within a few months of go live.
Productivity: Improvements of at least 10% through change over, data collection, and other operational efficiencies.
Quality: Cost of poor quality has been reduced by approximately 20% through improved quality control of the entire manufacturing process and more efficient troubleshooting tools.
NPI: Reduction in process preparation time in the 40% range, enabling quicker time to market and more products on the shop floor.
"We are working on developing improvements as we go, and I expect many more as we mature," said Kesten. "Our ability to harmonize our processes across manufacturing sites allows us to more easily move production across sites, giving us flexibility as customer demand and supply chain constraints change. We expect Siemens Opcenter will be our single global solution for all of Scanfil."
This article first appeared on the Siemens Digital Industries Software blog at https://blogs.sw.siemens.com/opcenter/scanfil-realizes-10-40-improvement-in-manufacturing-kpis-with-siemens-opcenter/