Products
Now, a practical guide for Smart Digital Manufacturing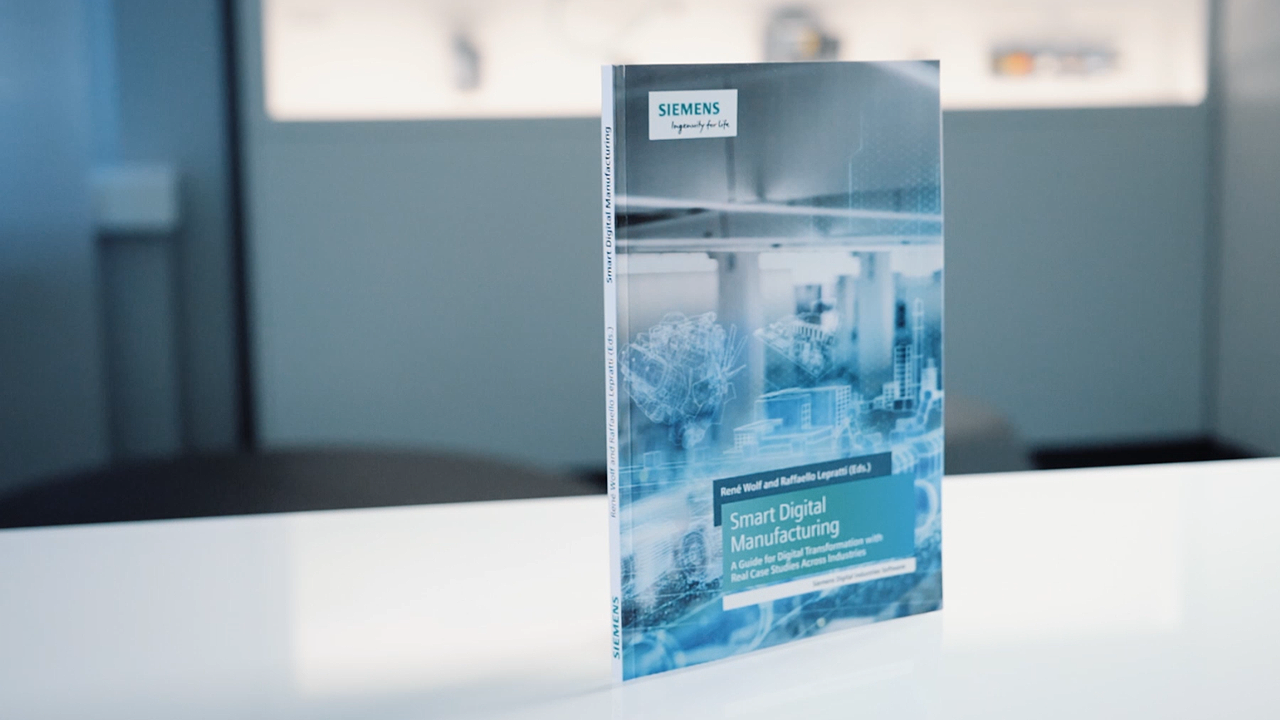 Siemens publishes book for creating a digital transformation roadmap
Newly published by Siemens, "Smart Digital Manufacturing" delivers a practical guide for charting your digital transformation. The book directly answers the need from manufacturing leaders to make sense of the lofty concepts of Industry 4.0, the smart factory and others, as well as the proliferation of new manufacturing technologies. Using a novel evaluation framework, we lay out a clear method for the prioritization and timeline of an enterprise's infrastructure investment and evolution.
In the midst of extraordinary challenges and global unprecedented events, manufacturers are under enormous pressure to lead their organizations to new normal. To prepare and build a strong sustainable organization, digitalization is becoming cornerstone for manufacturers, to not only meet todays' challenges but also improve their agility and resilience for future.
The book is intended to help manufacturers create a practical step-by-step plan for their digital transformation journey. The Siemens' novel "tipping point" framework considers technology alternatives and tradeoffs, market pressures, competitive landscape, and existing state of the manufacturer's systems in determining the best timing and solutions for the manufacturer. The so-called tipping points are the points at which manufacturers should switch to a new generation of technologies, with each industry having unique considerations for their optimal path across process, repetitive and complex manufacturing types – along with case studies from manufacturers that have taken the journey already.
We at Siemens have found a unique position in developing the guide based on our multiple roles in the manufacturing space. On one hand, as a digital industries software provider, we are deeply involved in various business conversations with manufacturers. We have listened carefully to your voices, issues, concerns and challenges. We are intimately acquainted with the difficulties as well as the benefits of implementing digital solutions, having assisted manufacturers across the globe on this journey.
On the other hand, because Siemens is also a manufacturer, we have experience digitalizing our own factories. That has given us an even closer, direct experience of all that digitalization entails. We want to share the hard-earned knowledge we have gained, not only as we have innovated a broad array of digital technologies, but more importantly as we have successfully implemented them for the full spectrum of manufacturing enterprises around the globe – including our own.
If this book fulfills its mission, our readers will gain a clear understanding of what digital technology has to offer them, and how and when to invest in these essential components of tomorrow's factories. The book is intended for manufacturing professionals and executives, analysts, consultants and students, across all industries, enterprise to small and medium businesses.
Order your copy of the book today here or from Amazon and begin your digital transformation journey.
This article first appeared on the Siemens Digital Industries Software blog at https://blogs.sw.siemens.com/opcenter/now-a-practical-guide-for-smart-digital-manufacturing/