Products
New requirements for medical device manufacturing post COVID-19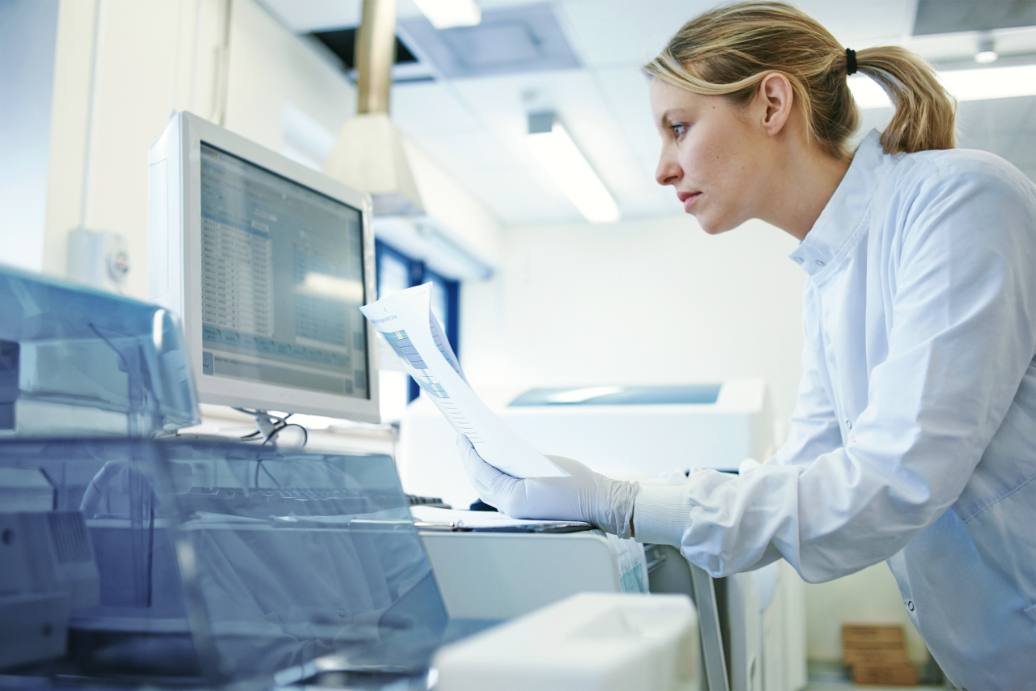 Following on from our recent blog post about the state of Medical Device manufacturing through this pandemic, one thing we find intriguing that has the potential for lasting positive impact is the unveiling of gaps in our ecosystem that need more attention. The urgency behind the infrastructure supporting an efficient value chain has grown a hundredfold. Let me share with you some of the opportunities I am seeing amidst our challenges as it relates to Medical Device manufacturers.
Manufacturing capabilities that are improving throughput, agility and speed
The foundational element that must be developed is a digital twin, the digital representation of a physical product or process that is carried out in the physical world. The Product Digital Twin can be leveraged and transferred into production, creating the basis of the Production Digital Twin. Simulations can be performed on digital twins much more quickly than we can prototype their counterparts in the physical realm. It is this capability, and the supporting systems within Manufacturing Operations Management that orchestrate the conversion from digital to physical, that enable improvements in throughput, agility, and speed.
Those manufacturers that have the digital infrastructure to perform process and plant simulation are able to be more agile in this environment of rapid change. RFID is tracking the location of operators, and they can simulate moving machines, lines, and people around. They are able to reconfigure in the virtual world to optimize manufacturing change. Once optimized, Manufacturing Operations Management translates plans into reality on the shop floor, and feeds back performance data to continue to optimize and perfect the digital twin.
Accelerating the Pace of Digital Transformation
Take an example where existing machines are set up 3 feet apart, with 2 operators. Plant layouts have to change to keep those operators 6 feet apart for social distancing, which impacts throughput. They now need to reconfigure their processes, place machines in different locations, perhaps expand the physical space – so they can accommodate distancing, but still maintain throughput. You can imagine how hard this would be if you had to make those changes by trial and error. Most importantly, we can help employees return safely to work through social distancing simulations and validation.
If we look at changing product designs, those manufacturers that have better product and production twins are able to move much faster. Engineers have better visibility into what happens in manufacturing, what the capabilities are, and what the constraints are on their designs.
One medical device manufacturer has taken their ventilator design and open-sourced it. They have provided their BOM to the public. Using these ventilator designs, in a matter of weeks, we have created numerous end-to-end digital twin demonstrations of the product design, the plant/production process, and field performance to show the agility, speed, and higher quality that is possible. These demonstrations include a variety of manufacturing including PCBA, additive manufacturing, machining, and box build assembly, to name a few. These digital twins demonstrate how a manufacturer can rapidly transfer the specifications from one site to another site, or even to another manufacturer, to increase capacity by repurposing idle lines from smaller manufacturers. And we've simulated and demonstrated how you can optimize your throughput with safe social distancing.
There is also a supply chain element that is accelerating the use of additive manufacturing. Manufacturers can't produce ventilators if there is a shortage of a particular part, which we are seeing with the worldwide supply chain disruption. They are looking to replace a part with a 3D printed part, leveraging some 3D printers that may be idle. That is pulling in plans that would have been on the 2022 or 2023 roadmap to eliminate potential bottlenecks.
Additionally, one of our digital twin demonstrations includes using additive manufacturing to redesign and simplify an assembly going from 3 parts to 1 part. The Siemens Additive Manufacturing Network is an online order-to-delivery collaboration platform for the industrial additive manufacturing community. It is accelerating this transformation.
What should Medical Device manufacturers being doing now?
Don't hunker down. Manufacturers who are actively investing in digitalization understand that the technology is available and are doubling down now. They will be the ones that are going to come out of this with a distinct advantage. The ones who are putting their heads down and waiting out the storm are going to be leapfrogged. You must start looking at your digital transformation immediately.
If you just lost your revenue source – how do you double down? If you have profit margins, then you have people, you have technology that is in place. In fact, you may already own the technology. Invest the time of your people, reallocate them to learn and implement and configure your digital infrastructure. If you've cut people, emphasize the technology even more. You will have to do more with less moving forward. If cash is a problem, especially for smaller businesses, leverage the funds available from the government, but also look to your partners who are making unprecedented investments in your future. Lean in on the software vendors. We have experts that can help you. We are in this together. We can show you how to take the next steps and turn this struggle into something positive for the future.
This article first appeared on the Siemens Digital Industries Software blog at https://blogs.sw.siemens.com/opcenter/new-requirements-for-medical-device-manufacturing-post-covid-19/