New Release! Preactor APS 17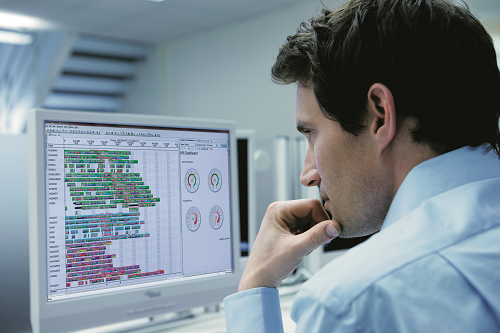 We are excited to announce that version 17 of Preactor APS is now available!
Preactor software is a family of production planning and scheduling products that improve the synchronization of your manufacturing processes, giving you greater visibility and control. Using Preactor APS enables you to increase resource utilization and on-time delivery while reducing inventory levels and waste.
Version 17 offers the following enhancements:



Improved APS Scheduling rules: Scheduling rules now allow you to set sequencing preferences such as campaign scheduling or traditional dynamic timeline scheduling. You can also choose the Minimize Overall Setup rule to minimize setup and changeover times for resources, automatically selecting the most suitable resources for the operation.




Improved Overview: The sequencer overview has been enhanced to allow users to have a combination of Gantt Chart, Plots Window and Utilization Window together in a single window.




Improved Import Performance.



Already using Preactor APS? Learn more about what's new in version 17.
Want to learn more about Preactor APS? Preactor APS is a complete range of solutions for detailed production scheduling, capacity planning and graphical master production schedule. Learn more
This article first appeared on the Siemens Digital Industries Software blog at https://blogs.sw.siemens.com/opcenter/new-release-preactor-aps-17/