Products
Narayan Powertech gets big win with SIMATIC IT Preactor APS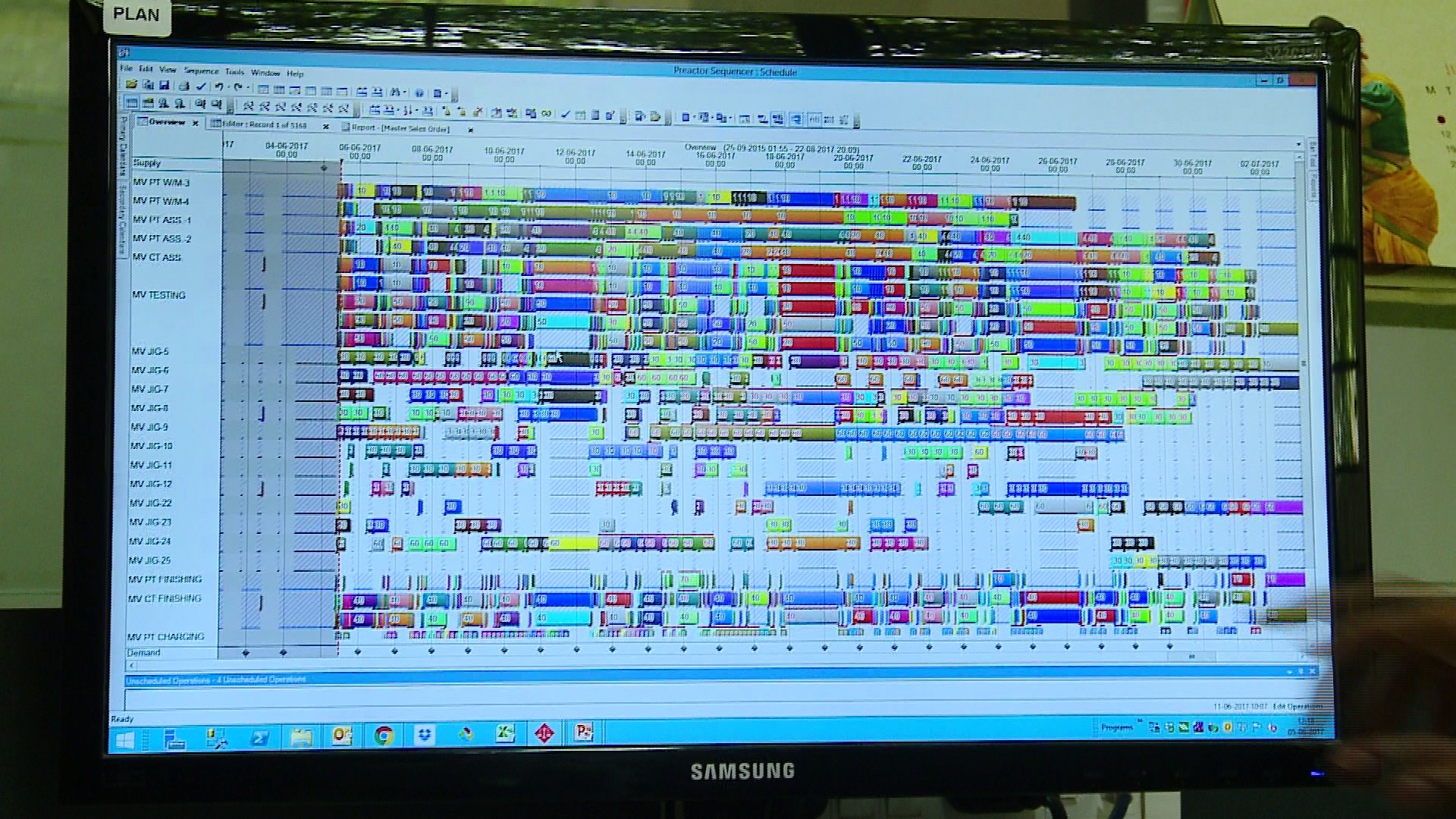 Another huge success story in the application of Advanced Planning and Scheduling technology, Siemens' SIMATIC IT Preactor APS. Narayan Powertech needed support for its growing transformer manufacturing business. Its decision to deploy SIMATIC IT Preactor APS paid off:
Increased capacity utilization and inventory turns by 15 to 20 percent

Delivered dynamic and proactive response to customers

Improved on-time deliveries by 95 percent

Reduced customer lead time from an average of 4 weeks to 2.5 weeks

Provided improved communication with internal teams and customers
"SIMATIC IT Preactor APS is helping us meet our global customer requirements such as reducing lead times, improving resource utilization, identifying bottlenecks and predicting accurate resource requirements," said Sandip Shah Director, Narayan Powertech.
Narayan Powertech Pvt. Ltd. designs and manufactures custom-engineered instrument transformers for the energy and utilities market. The company was founded in 1996 and has a presence in 43 countries. It is an ISO 9001, 14001 and OHSAS 18001 company. They have been growing at 20 percent compound annual growth rate (CAGR), in part due to the diversification provided by their digitization and sensor technology products.
Narayan Powertech faced some challenges common for manufacturers at their stage of growth. They needed to
Manage changing mix of diversified product developments

Efficiently address dynamic customer demand and rush orders

Improve productivity and facilitate value chain synchronization
Narayan Powertech deployed SIMATIC IT Preactor APS to implement an efficient, predictive planning system that would enable them to meet customer delivery requirements with existing resources and manpower. They chose Siemens SIMATIC IT Preactor APS over other software options because of its significant product capabilities. They were able to achieve
Proactive, predictive planning and scheduling instead of reacting to problems

Proactive communication with customers on delivery dates

Accurate delivery dates to customers

Accurate machine loading plans

Demand-centric identification of bottlenecks in advance

Supply demand synchronization

Visibility into a single plan across different departments

Effective resource utilization
"Our sales have increased and we have gained strategic advantages," says Chirag Shah, managing director of Narayan Powertech.
Find out more about Narayan Powertech's implementation, and their keys to success, in the new CASE STUDY.
This article first appeared on the Siemens Digital Industries Software blog at https://blogs.sw.siemens.com/opcenter/narayan-powertech-gets-big-win-with-simatic-it-preactor-aps/