Managing quality with enhanced engineering collaboration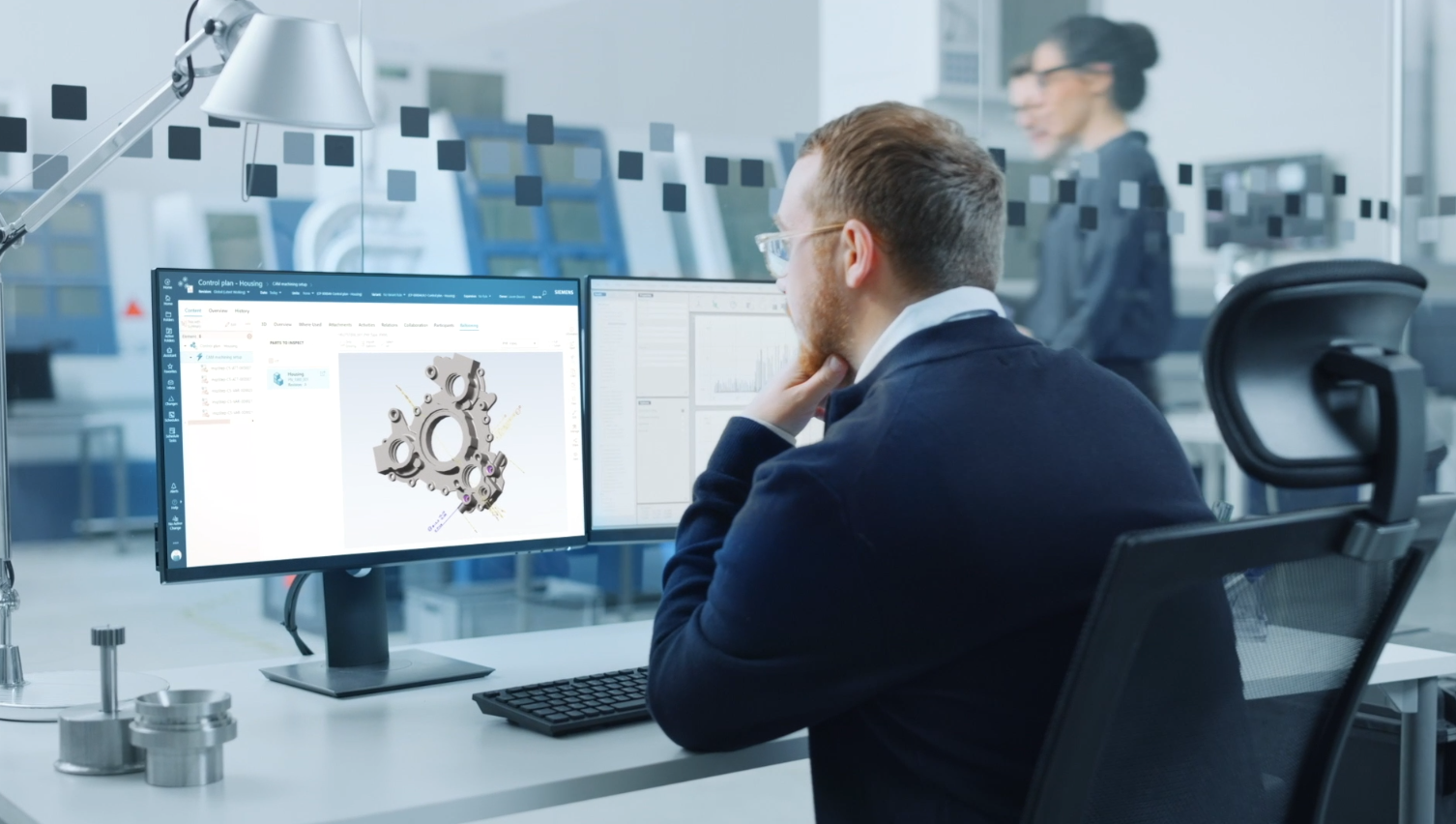 Complex process, product and supplier structures require effective control and inspection planning from the early stages until the end of project lifecycle. The creation of a control plan is a vital component of an effective advanced quality planning process. it is fundamental to create a complete inspection cycle (including all parts and processes) and determine essential actions for each phase of the production process. The control plan needs to contain all critical and significant quality inspection characteristics (process- and product-related) that are required in the production process. It provides functionality for your department's independent coordination and control of all quality assurance actions.
An effective design-oriented inspection planning combined with control plan management help to prevent rework and reduce costs. To support this in the best possible way, the process needs to have additional touch point to:
derive information from engineering and assessment
identify planned inspections to bill of process
integrate quality into manufacturing process
execute defined inspections on the shop floor
From the design stage to the real-time data connection, there is a fundamental link to be considered. Model-based inspection plans leverage computer-aided design (CAD) by the engineering department for product and manufacturing information (PMI). The linking of the PMI to characteristics can be customized by a rule engine based upon the target value, tolerances, numbering, or criticality. This linkage provides structured master data for the characteristic library and easy re-usability of the single characteristics between different control and inspection plans with a combined traceability. The linked PMI provides a direct connection of the inspection definition and its characteristic to a specific point on a product and acts as a first electronic work instruction to indicate where the measurement needs to be performed.
This means that quality requirements, captured in the 2D drawings or 3D models, can be used, for example, to create an aggregate tolerance analysis. All of this quality information, in form of PMIs, are relevant in downstream processes. This information can be enhanced for quality manufacturing engineers so that they can access production and quality inspection information.
As described, the technical information is available directly on the 3D model or the 2D drawing with their PMIs. By leveraging on PMI's, quality and manufacturing engineers can access this enhanced information in a way that provides required information for production and quality inspection that the design characteristics alone cannot provide.
Optimize planning and management of quality inspections throughout your product lifecycle
The systematic approach helps optimize teamwork and shorten development time, thanks to the automation of time-consuming and manual creation of an inspection plan, and can reduce transfer errors such as measurements and sequences. By leveraging on a unique environment from engineering to planning, the quality control and inspection plans can be enhanced to boost product quality, customer relations and satisfaction while decreasing development time. The integrated solution offers process and design-oriented inspection planning combined with control plan management to prevent rework and reduce costs.
Learn more about how to globally collaborate within one product lifecycle management system for Quality Planning, Quality Assurance and Quality Control today.
This article first appeared on the Siemens Digital Industries Software blog at https://blogs.sw.siemens.com/opcenter/managing-quality-with-enhanced-engineering-collaboration/