Products
Webinar: Improve mold design productivity through digitalization & knowledge driven automation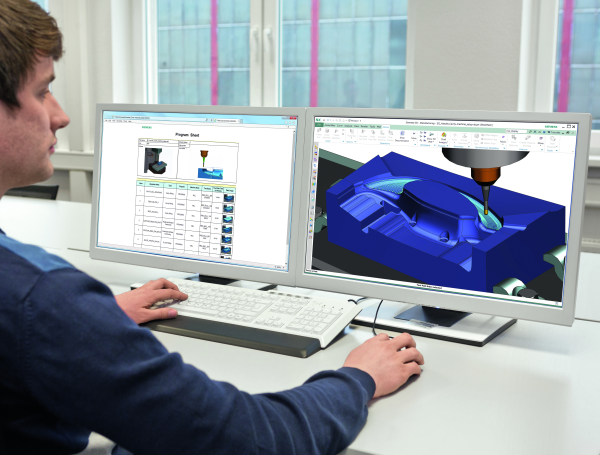 Don't miss this upcoming webinar, "Improve mold design productivity through digitalization and knowledge driven automation," on Wednesday, May 11 at 2:00 p.m. (Eastern Time). Register now!
Tooling companies face fierce global competition and are looking for ways to improve the tool design through production process to reduce tool cost, reduce tool design through manufacturing lead time, and improve product quality.
The complexity of tool design and manufacture traditionally requires highly skilled people applying knowledge learned over years of practice. These resources are difficult to obtain or replace. Companies can gain a competitive advantage by effectively leveraging specialized, best-practice knowledge in the tooling development process.
NX™ software from Siemens PLM Software is a next-generation solution that transforms the tooling development process with advanced automation. Knowledge-driven applications for tooling design and manufacturing are fully integrated with the overall product development process in a managed environment.
In this webinar we will discuss and demonstrate how NX™ Mold Wizard software from Siemens PLM Software transforms the tooling development process with advanced automation.
NX Mold Wizard applies Process Wizard technology to optimize the mold design process, delivering levels of productivity that dramatically outperform traditional CAD software. Providing a structured workflow based on expert best practices, automation of mold-specific design tasks and libraries of standard mold components, NX Mold Wizard provides a step-by-step process that promotes the most efficient workflow, while integrating complex elements of design technology into automated sequences.
Some key capabilities in NX Mold Wizard:


Full NX part design capability for "one-stop" customers


Comprehensive data import, with translators or native format read to bring in third-party design files


Manufacturability checking for molded parts


Advanced parting tools driven by the power of NX


Automatic core and cavity insert creation


Model swap for automatic updates, compare new versions


Shrinkage calculation and adjustment


Mold base and standard part catalogs


Ejector pin post, sliders and lifters


Cooling layout, tubes and fittings


Automatic bill of material (BOM) creation


Automatic drawing creation where required


Register now for the webinar to see how NX can offer you a competitive advantage.

Check out Siemens' Manufacturing 360 tablet app!
Explore the world of digital manufacturing. See how Siemens' software
for part and assembly manufacturing enable more efficient and nimble operations.
Download the FREE Manufacturing 360 app from Google Play or the Apple Store.
Manufacturing 360
This article first appeared on the Siemens Digital Industries Software blog at https://blogs.sw.siemens.com/nx-manufacturing/webinar-improve-mold-design-productivity-through-digitalization-knowledge-driven-automation/