Siemens technology to support Local Motors' leadership in 3D-printed cars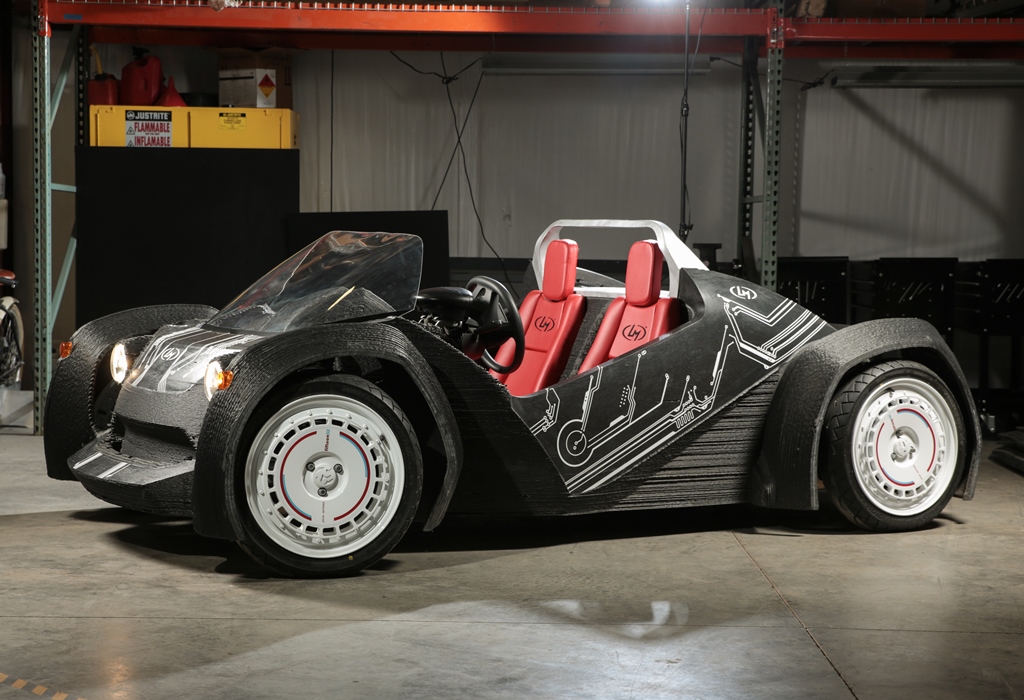 Siemens and Local Motors have formed a new partnership which is intended to help advance the future of manufacturing by optimizing the development and large-scale 3D printing of cars. The partnership combines the power of Siemens' product lifecycle management (PLM) software technology with Local Motors' leadership in co-created and 3D-printed vehicles – a process called direct digital manufacturing (DDM).
With a shared vision for the future of product development, Local Motors plans to enhance productivity in its innovative Local Motors (LM) Labs program by leveraging Siemens' expertise in creating "digital twins", while Siemens expects to further enhance its digital enterprise software suite to support the latest advances in additive manufacturing and 3D printing.
"We have been partners with Siemens since 2011, and today's announcement takes that partnership to the next level by enabling our community of co-creators to innovate even faster," said Jay Rogers, CEO of Local Motors. "We developed the world's first co-created vehicle and 3D-printed car, and now our LM Labs program is providing the world's makers with a way – both online and offline – to create new technologies to advance the future of transportation. Open to anyone, LM Labs helps brilliant minds create new technologies the world needs. While our primary focus is on developing vehicles, LM Labs is a place where the community can advance any technology."
Read the complete press announcement, "Siemens PLM Software and Local Motors Partner to Advance the Future of Manufacturing" and let us know what you think in the comments section below.

Check out Siemens' Manufacturing 360 tablet app!
Explore the world of digital manufacturing. See how Siemens' software
for part and assembly manufacturing enable more efficient and nimble operations.
Download the FREE Manufacturing 360 app from Google Play or the Apple Store.
Manufacturing 360 App
This article first appeared on the Siemens Digital Industries Software blog at https://blogs.sw.siemens.com/nx-manufacturing/siemens-technology-to-support-local-motors-leadership-in-3d-printed-cars/