Products
Siemens Partner Focus: Ralf Stetter, A+B Solutions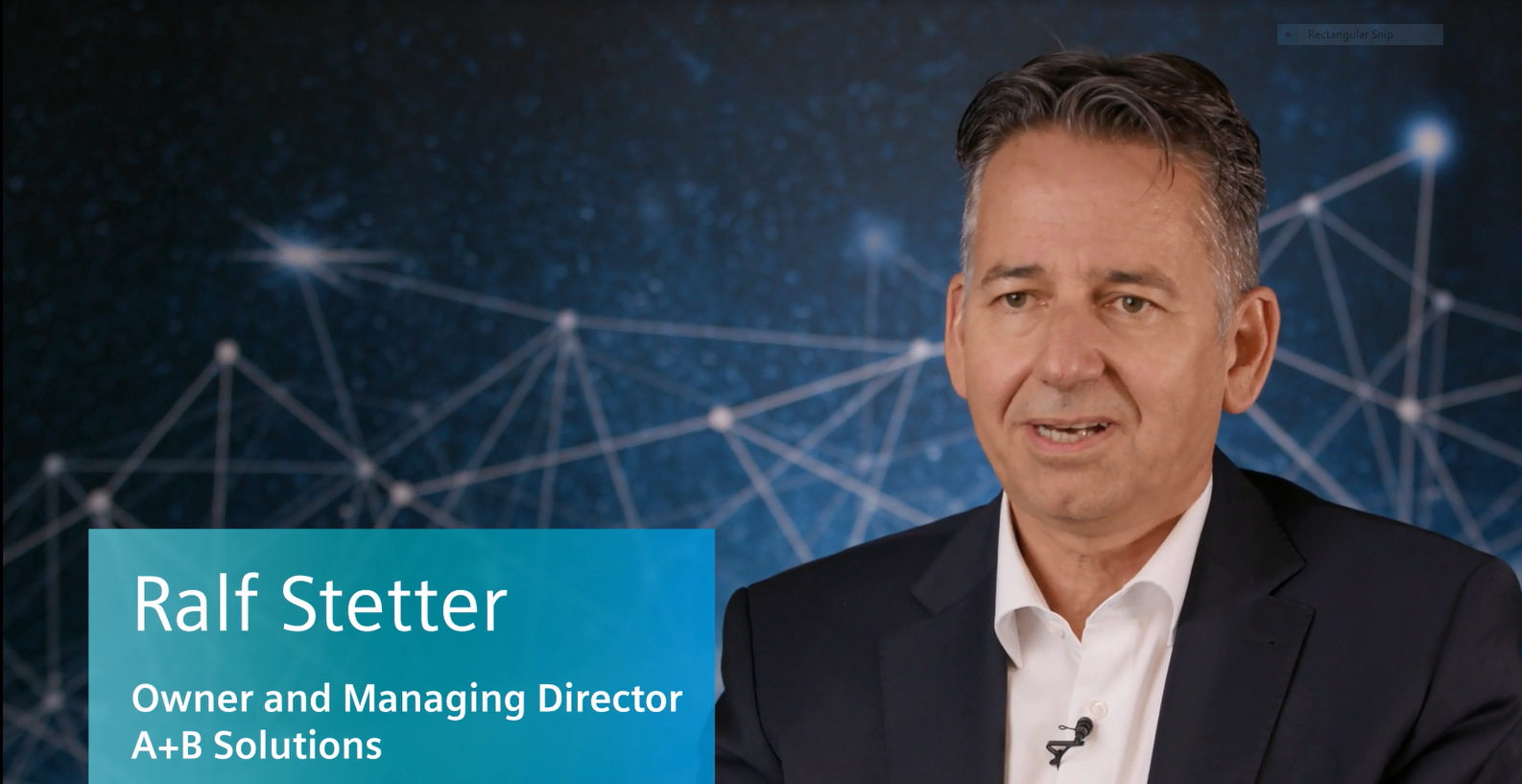 We had the pleasure of speaking with Ralf Stetter, Owner and Managing Director of A+B Solutions, at Realize LIVE 2019 to learn about the Siemens partnership and highlights of the presentations he delivered at the conference.
Watch the video.
A+B Solutions is a long-term Siemens partner. We have been working with Siemens since 2003 developing software, especially in the manufacturing area. Manufacturing is in our blood and digitalization of manufacturing is something we have been doing for 14 years in our company. The trend is Industry 4.0 which is something we have been doing for 14 years now. And, based on that and Siemens coming with Teamcenter in manufacturing, in 2003 we developed a solution called Shop Floor Connect. And, the solution went on the price book in 2011 so we became a solution partner in 2011. In 2007 we were a foundation partner as well in Germany we are a partner now.Now we are at all partner levels of Siemens!
The presentation I delivered at Realize LIVE was about Data Driven Part Manufacturing. The key there was the digital flow of the data information and processes, and how you integrate around the golden triangle between ERP, PLM, and MES systems, how you integrate your data and processes, and how you can move your data and processes as best you can down to manufacturing and back. The digital twin, the digital thread, the digital performance is quite vital in this area. In my presentation I was showing the customers how they can support this mission, the digital vision of Siemens' including in their environment and what are the opportunities to do that, based on the Siemens' technology and the Siemens' tools. And, I think the customers got a lot of out of that about what is possible and at the end they must do it. I think that's the key point. If customers don't do this then they will no longer be in the market, and that is something that they must realize.
The other presentation I delivered at Realize LIVE 2019 was about Digital Shop Docs. This is something that is coming into the manufacturing area.  If you are looking today, manufacturers are printing lots of paper, but normally they have all the material in a digital way, they have stored in digital but there is no digital data flowing from it.The information flows manually between the areas and they throw it over the wall.   They are all in silos and there is no continuous process chain.  What I showed customers today is the possibility to have a digital shop doc data flow and process flow on the shop flow.  They never have to print tons of paper, you can do it in a digital way.  You can offer your operator  all of this in a digital environment, so you don't have to print paper out.  This is a mind changer and they must convince the manufacturing people to do it.  If they want to go forward, if they want to be more secure, they must go this way.   It is all in a digital environment.
This article first appeared on the Siemens Digital Industries Software blog at https://blogs.sw.siemens.com/nx-manufacturing/siemens-partner-focus-ralf-stetter-ab-solutions/