Products
Digitalization Live: Practice check at the Siemens motor factory in Bad Neustadt, Germany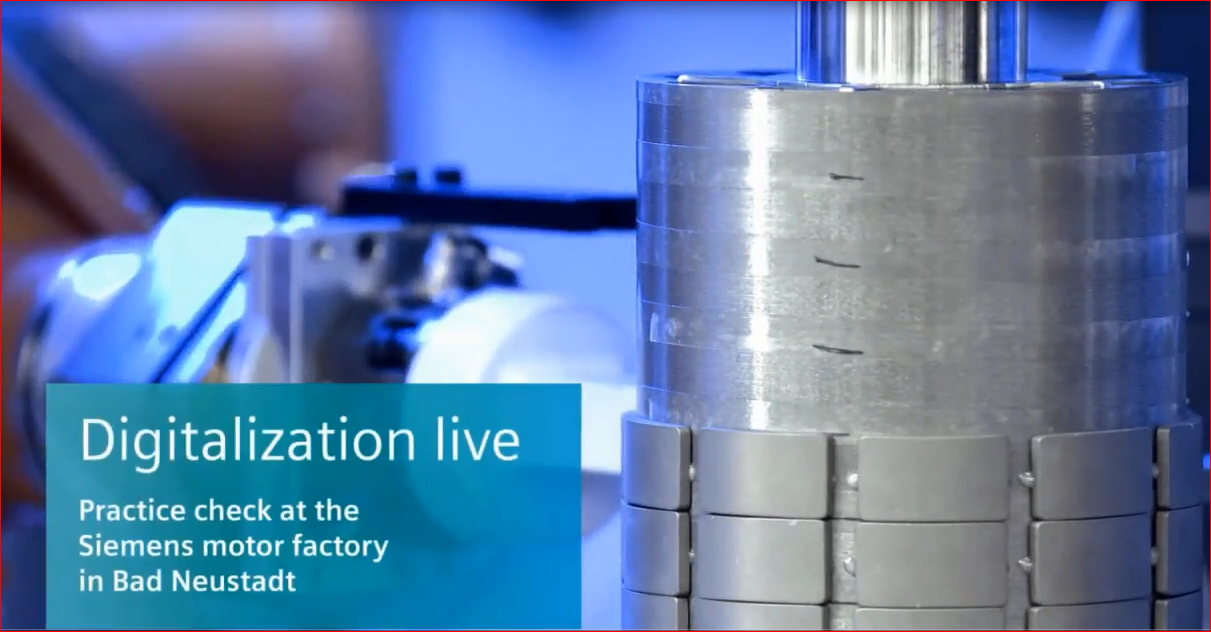 Digitalization Live: Practice check at the Siemens motor factory in Bad Neustadt, Germany
Brief summary of video: Digitalization Live
The Siemens Bad Neustadt Motor Factory relies on the networking of their manufacturing processes and an integrated CAD/CAM-CNC chain. Thus, the factory increases the transparency and flexibility in production.
Siemens manufactures servo- and induction- motors at different locations of the Bad Neustadt, Germany, factory. Our teams at this location manufacture approximately 600,000 servo motors and we offer approximately 30,000 variations of these 600,000 motors.
Siemens relies on the networking of its production areas. In manufacturing, the backbone of digitalization is the networking of the entire machinery. This also includes a seamless connection to the development department.
One aspect of digitalization here is an integrated CAD/CAM-CNC chain. In Bad Neustadt, Siemens uses NX CAM and NX CAD in order to design all processes efficiently and accurately – from product development through to parts production on the machine.
Each process step from design to manufacturing, including quality inspection and final assembly, uses the original CAD data. The CAD/CAM-CNC chain helps Siemens in Bad Neustadt introduce product changes and new products within a significantly shorter time.
This article first appeared on the Siemens Digital Industries Software blog at https://blogs.sw.siemens.com/nx-manufacturing/digitalization-live-practice-check-at-the-siemens-motor-factory-in-bad-neustadt-germany/