Products
Additive Manufacturing in 2017 and Beyond – Where are we now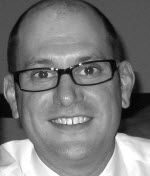 Learn about Additive Manufacturing in 2017 and beyond at the Additive Manufacturing Users Group (AMUG) Conference– March 19-23, Hilton Chicago, Chicago, IL.
The 29th annual AMUG Education and Training Conference aims to educate and advance the uses and applications of additive manufacturing technology.
Aaron Frankel, Sr. Director of Product Marketing, Siemens PLM Software, will participate in the panel session, "Additive Manufacturing in 2017 and Beyond – Where are we now and where are we going?" hosted by Siemens partner and AMUG 2017 Diamond Sponsor, Stratasys, and moderated by Todd Grimm, T.A. Grimm & Associates.
The session will be held on Tuesday, March 21 from 1:30 p.m. to 2:30 p.m., in the Waldorf Room – 3rd Floor, Hilton Chicago. Download the agenda here.
Aaron Frankel
This panel will review how the industry got to where it is today and discuss advancements in 3D printing technology/processes, materials, and software as they relate to users. What will they be able to do, why is this important, and how can users prepare for what's ahead? How do business models need to evolve from product design to manufacturing to support industry 4.0 and the growth of 3D printing? How will education and accessibility of 3D printing and technology increase innovation?
Register now for the AMUG 2017 conference.
Interested in learning about Siemens' additive manufacturing system?Visit our Additive Manufacturing web page.
This article first appeared on the Siemens Digital Industries Software blog at https://blogs.sw.siemens.com/nx-manufacturing/additive-manufacturing-in-2017-and-beyond-where-are-we-now/