A European View on AM: Rethinking Injection Molds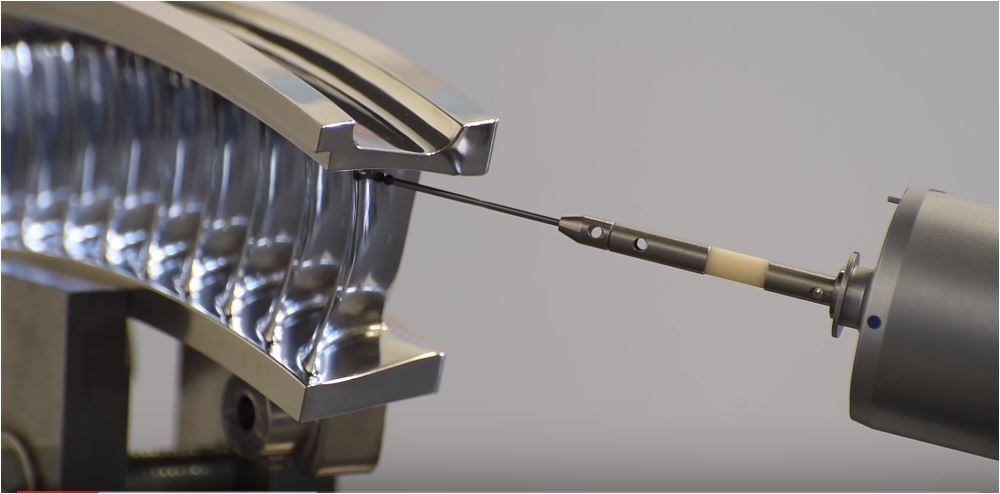 The article, "A European View of Additive Manufacturing: Rethinking Injection Molds," published in the March 2019 issue of MoldMaking Technology, explains how overseas business models and applications of medal additive manufacturing (AM) promise to improve or invent functionalities integrated into molds and tools.
The story describes how customers in the U.S. demand conformal cooling, while German companies are buying molds and dies from the U.S. because the shops have made a name for themselves when it comes to highly productive tools based on conformal cooling, but there are interesting new developments and applications evolving in Europe too. The story goes on to explain the importance of establishing close partnerships and the increasing demand for more automated processes and integrated process chains, which is shifting AM technology into the core business of tool and moldmakers. Siemens' customer, Germany-based Toolcraft, is one company that has made that shift.
Toolcraft is quoted extensively:
The (Toolcraft) company is running Trumpf, EOS and Concept Laser machines (eight in total) and has realized a digital process chain that is consistent and traceable for all process steps. This is very important for the company that not only manufactures tools and molds, but also aerospace parts for which they are NADCAP-certified for non-destructive testing (NDT). "Introducing one software, Siemens NX, enabled us to get rid of isolated 3D-printers and four different software packages with numerous interfaces and formats," CEO Christoph Hauck, says. "We work closely with our partners, including Siemens, which is paramount for our success."
"Using one software for design, topology optimization and FEM to verify the design has also helped to redesign a customer's mold tool," he explains. The mold design is similar to the one designed by Protiq (described earlier in the story) where the complete mold design is rethought. Instead of merely adding conformal cooling channels to mold inserts, this mold is additively designed using less material and standard parts and plates as conventional tools. According to Toolcraft, the mold is 50-percent lighter than its customer's original design, which means less energy consumption during the injection molding process, 30-percent reduction in cycle times and faster production while keeping the costs at the same level.

This article first appeared on the Siemens Digital Industries Software blog at https://blogs.sw.siemens.com/nx-manufacturing/a-european-view-on-am-rethinking-injection-molds/