NX Industrial Electrical Design and NX Automation Designer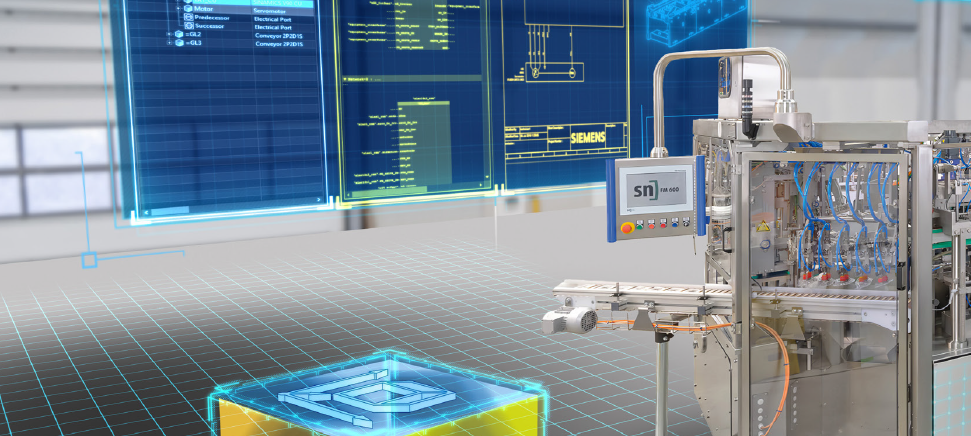 Using multidisciplinary collaboration to improve engineering quality and reduce engineering time
We are excited to announce that the latest version of NX Industrial Electrical Design and NX Automation Designer has been released!
The latest release of NX Industrial Electrical Design and NX Automation Designer, which are part of the Xcelerator™ portfolio, the comprehensive and integrated portfolio of software and services from Siemens Digital Industries Software, provides new functions for the most efficient electrical and automation design of industrial equipment.
Highlights of the new release include:
• Electrical and Automation Design without Teamcenter: Use key functionalities of NX Automation Designer and NX Industrial Electrical Design without Teamcenter
• Project data export/import: A complete and consistent copy of an NX Automation Designer project can be transferred from one managed environment to another with all its related data
• Product assignment for connections: Products can be assigned to single connections. These connection products are part of standard product handling and workflows
• Creation of connection documentation: Connections and wiring information is documented with the new standard report documents connection list, connection BOM, matrix terminal diagram and cable list. Cross-references can easily be added to the connection documentation
• Dimensioning of 2D cabinet layouts: Provide rapid and standard dimensioning capabilities for 2D cabinet layouts
• Expanded symbol library: Expand re-use symbol library for electrical, pneumatic and hydraulic schematics to be able to create schematics
• Binary logic code creation: Create binary logic directly in NX Automation Designer
• State chart code creation: Create state charts and generate machine sequences to the Totally Integrated Automation (TIA) portal
• Support safety software generation: Import/export safety blocks from/to the TIA portal
Some related benefits:
• Use multidisciplinary collaboration to improve engineering quality and reduce engineering time
• Reduce errors and improve engineering efficiency and consistency with an integrated data model for electrics and automation software
• Enable control and validation of engineering data and improve reproducibility with rule-based engineering
• Reduce risk by leveraging mechatronic templates for easy re-use
• Deliver faster time-to-market due to shorter engineering change cycles
• Reduce ownership and IT maintenance costs by using out-of-the-box software
Already using NX Industrial Electrical Design and NX Automation Designer? See what's new in the latest version.
Want to learn more? Our products enable a wholistic engineering of production systems from mechanical concept through to complete PLC code. Automation Designer offers a one-of-a-kind engineering toolset, designed from the ground up to enable controls engineers to complete their work with the highest efficiency, quality and speed possible. Electrical and automation engineers work on the same backbone, with an integrated data model, saving time and eliminating errors. Directly integrate mechanical engineering data and receive updates, improving collaboration across your organization. Learn more about NX Industrial Electrical Design and NX Automation Designer.
This article first appeared on the Siemens Digital Industries Software blog at https://blogs.sw.siemens.com/nx-industrial-electrical-design/2021/06/22/nx-industrial-electrical-design-and-nx-automation-designer/