Products
Siemens and Infiniti Red Bull Racing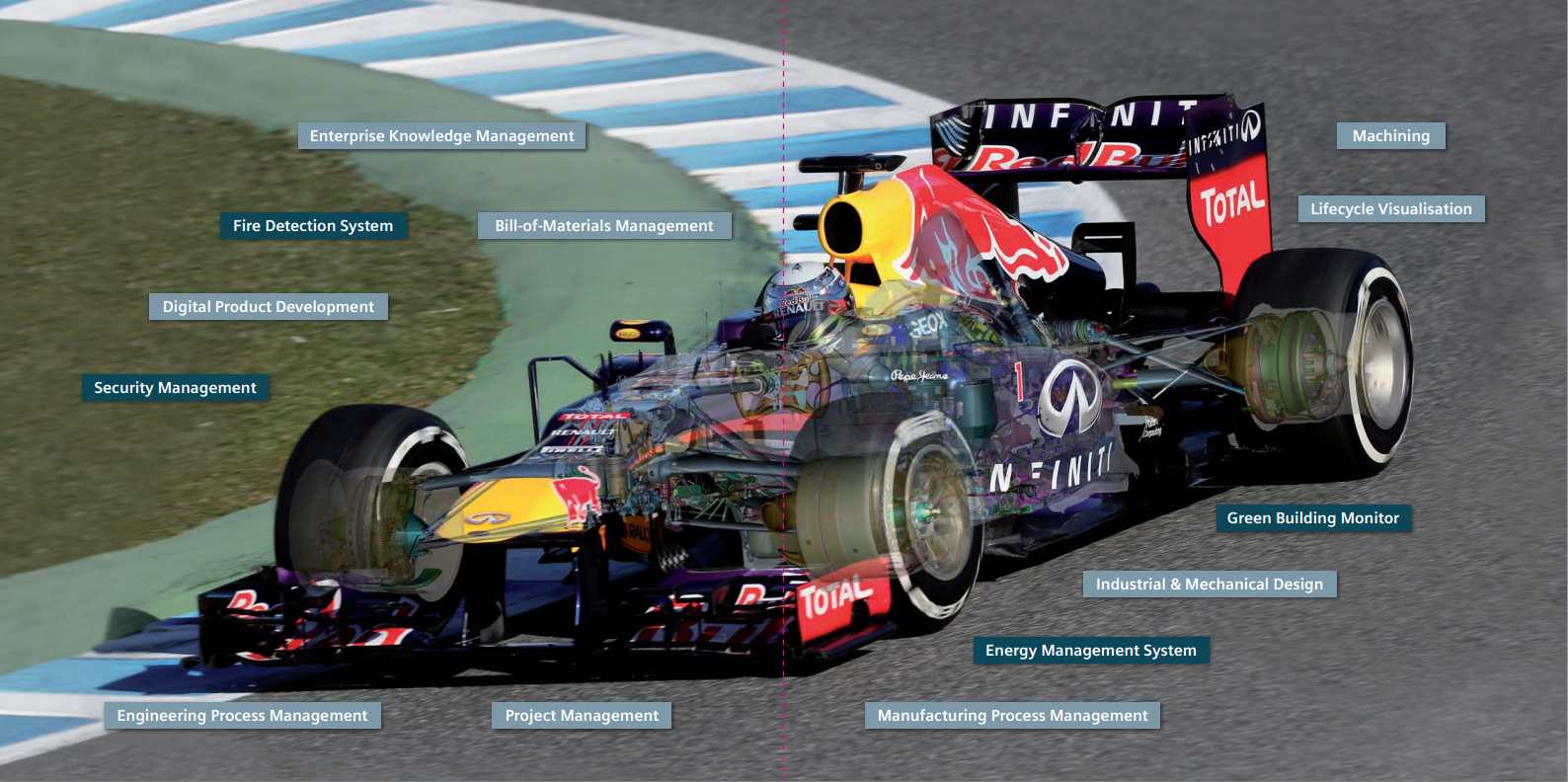 Technology is the key to success in modern day motorsports and cutting-edge innovations are fundamental in the world of Formula One. In fact, Grand Prix racing is one of the most "time-critical" businesses in the world with on-track success dependent upon a complex and reliable development process subject to daily if not hourly deadlines.
After each Formula One race, Infiniti Red Bull Racing team management must decide which vehicle alterations represent the optimal response to the lessons learned in the previous race. The time span to implement these changes can be as short as one week. Infiniti Red Bull Racing develops and manufactures its championship winning car at the UK headquarters in Milton Keynes relying on a broad selection of Siemens' technologies.
NX™ is used to design the car and create the machine tool cutter paths for manufacturing parts on the milling and turning machines. It transforms the entire product development process by enabling Infiniti Red Bull Racing to reduce physical prototyping, improve quality, shorten cycle time and deliver more innovative products.
During the racing season, as modifications to the car are ordered, designers revise the digital model and review a 3D image of the changes with the team's senior technical management. Digital data drives in-house manufacturing machines to produce new and redesigned parts. Outside part suppliers also work from digital data.
The parametric modelling capabilities of NX ensure that defined geometric relationships, such as those required by regulations, are maintained as design modifications are considered.
Jerry
This article first appeared on the Siemens Digital Industries Software blog at https://blogs.sw.siemens.com/nx-design/siemens-and-infiniti-red-bull-racing/