Seven Days in a Spaceship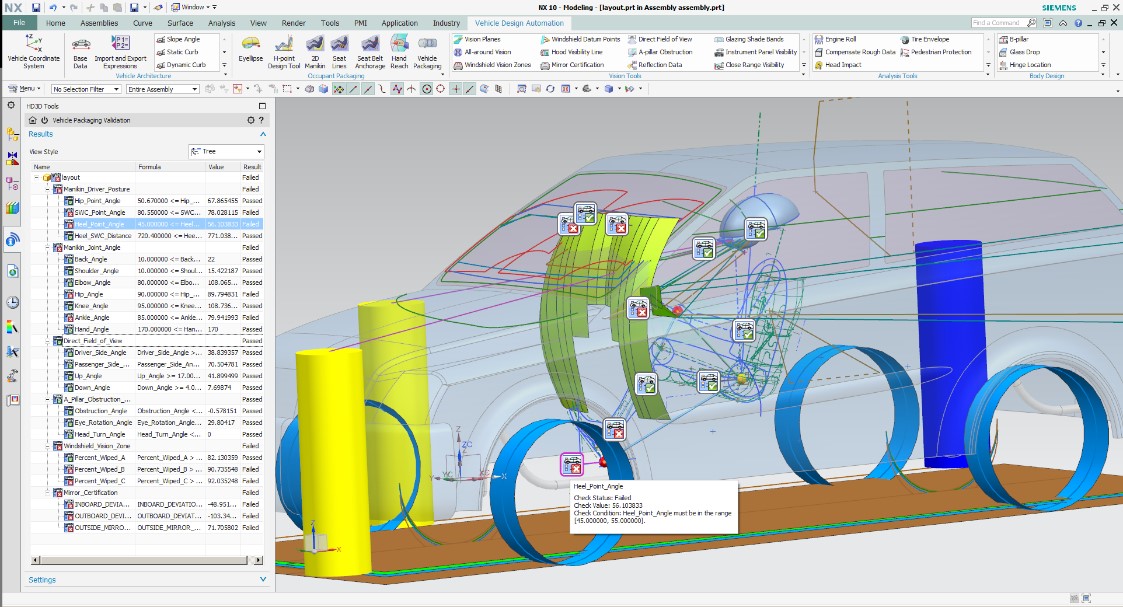 As I write this, I'm flying back to my home planet on a 12-hour shuttle after spending a week in a spaceship. Now, I am not talking about a small space capsule, but rather a 300,000 m2 complex that houses a few thousand people with 32 accommodation levels, 4 nourishment levels, 10 supply goods levels, and 18 operations floors.
Not leaving a building for an entire week is quite the alien experience for someone who is accustomed to daily walks at home under the open sky with their dog like I am. To realize you can live your entire life—work, eat, relax, and even sleep—without ever leaving the same complex is interesting, to say the least.
By the end of the week, I had travelled many thousands of meters vertically, yet only a few hundred meters horizontally. How is that possible? Each day comprised several elevator rides up, down, and back up again to the floor where I would spend the next 8 hours working with a team to improve NX functionality. Meals, breaks, trips back to my room to freshen up… all required elevator rides that spanned many floors.
Occasionally, my brief travels would bring me into contact with the other lifeforms who inhabited the spaceship. While communication could be challenging at times—most spoke languages other than those that I know—they were friendly enough, and with the aid of pictures, we managed to get by just fine in conversation. The majority of occupants, however, were engrossed in interacting with computers through their mobile communication devices rather than with other people. This phenomenon seems to not be limited by geographic, cultural, or socioeconomic factors.
Aside from those brief chance encounters with others, the only available contact with life outside the complex came from one of any number of observation decks scattered throughout the complex, the views from which changed daily. One day, you would be greeted with a high density, low visibility atmosphere; another, you might look out over a clear night to see a multicolored light show with the occasional object flying by.
By now you're surely wondering where, exactly, was I? A building in Shanghai called Cloud Nine: a hotel, shopping, and office complex where some of our NX development team are located.
The purpose of my visit was to work with software developers and quality testers on the new Vehicle Design Automation functionality scheduled for NX 11.0.1. The work consisted of updates to Pedestrian Protection calculations and improved integration of Base Data; testing the code, checking the results against vehicle packaging and regulatory safety standards. It was seven solid days of consulting with the team on how to best improve the performance and quality of results for our automotive customers in this area integral to car and truck design.
We typically work together remotely, crossing through many time zones with the use of emails and phone or web conferences. It is always great, however, to meet the people whom you have known for many years in person, putting faces to names and voices that have long since been familiar to you. It tends to increase productivity and understand amongst a team. It also can, as in this case, accelerate communication and allow one to deliver improved functionality far faster than anything that can be achieved remotely.
While I enjoyed a productive work week with longtime friends and colleagues, and the complex itself offered a stimulating environment filled with varied and novel experiences (I got to quite like eating without the use of a knife and folk, for example), still I'm not sure I could travel years in space without the opportunity to experience walking in the great outdoors. I look forward to seeing open blue, or even rainy, skies above me again, rather than just looking out onto them from an observation deck! Of course, I also cannot wait to get home to my family, to feel the wind on my face again and see something (anything!) green other than the tasty vegetables between my chopsticks. So ends another business trip.
Steve Vickers
NX Product Manager, Automotive
About the Author:
Steve Vickers is the NX Product Manager for Automotive and Systems Driven Product Development. He first joined Unigraphics Solutions in 1996 as a Technical Sales Supporter in Germany. Steve received his Bachelor of Science degree in Mechanical Engineering from Southampton University in England.
This article first appeared on the Siemens Digital Industries Software blog at https://blogs.sw.siemens.com/nx-design/seven-days-in-a-spaceship/