Products
NX on the Cloud with Amazon AppStream 2.0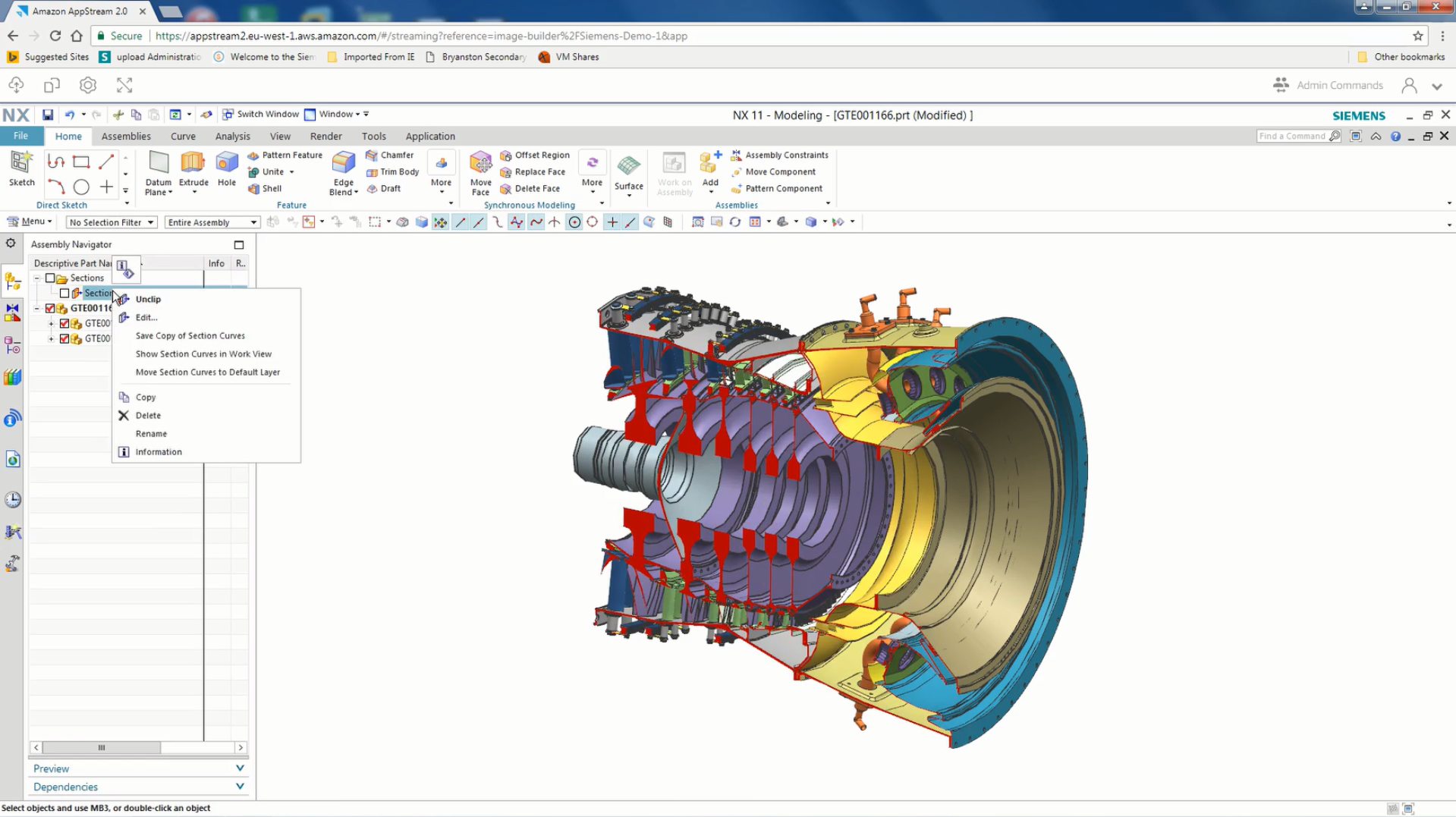 Have you considered using CAD on the cloud before? Now is the perfect time to try it! Amazon Web Services (AWS) just launched the new graphics instances on AppStream 2.0, which enables you to run NX from your web browser. It performs as if you were running the software locally on your own machine, however you get the added benefits of lower costs, increased accessibility, and improved collaboration with your team.
CAD on the cloud has tremendous potential for companies. Oftentimes, suppliers encounter situations where they need additional CAD licenses—whether for a temporary increase in projects or a client that uses a different system than they do—but it doesn't make sense to purchase them for long-term use. Or perhaps a company traditionally does not use CAD, but they have a special project in which CAD is required. Or, in the case of smaller companies, it may not be feasible to purchase the hardware and software required to do the job. In each of these cases, a pay-for-service cloud model is ideal. That is exactly what you get with NX on Amazon AppStream 2.0.
The main benefit, of course, is that NX performs very much as if you were running the software on your own machine. Whether you are dynamically sectioning a model to get a better view of its inner workings or making a design revision, you can see how fast and smooth the updates and changes take place. Watch the video below to see my colleague Paul Bevan take you through a typical design review of a gas turbine engine.
As a hosted service, you pay only for what you need and use. This has huge savings potential, which gives companies widespread access to our best-in-class CAD tool.
Increased accessibility to NX improves sharing and collaboration among teams. Anyone can participate in design reviews and make changes, provided they have an internet connection. There are no delays, large files to download, or time-consuming installations required to get started. Instead, users have a responsive and fluid experience as if working directly in NX.
Amazon's AppStream 2.0 is also very secure, which is a serious concern for companies when it comes to doing this type of work on the cloud. Both applications and data remain on AWS – only encrypted pixels are streamed to end users. Application streams and user input flow through a secure streaming gateway on AWS over HTTPS, making them firewall friendly.
AppStream 2.0 is available today in US East (N. Virginia), US West (Oregon), Europe (Ireland), and AP-Northeast (Tokyo) Regions. Watch the video and click to learn more about Amazon AppStream 2.0
This article first appeared on the Siemens Digital Industries Software blog at https://blogs.sw.siemens.com/nx-design/nx-on-the-cloud-with-amazon-appstream-2-0/