Products
Meet Accessible Olli: The World's First 3D Printed Shuttle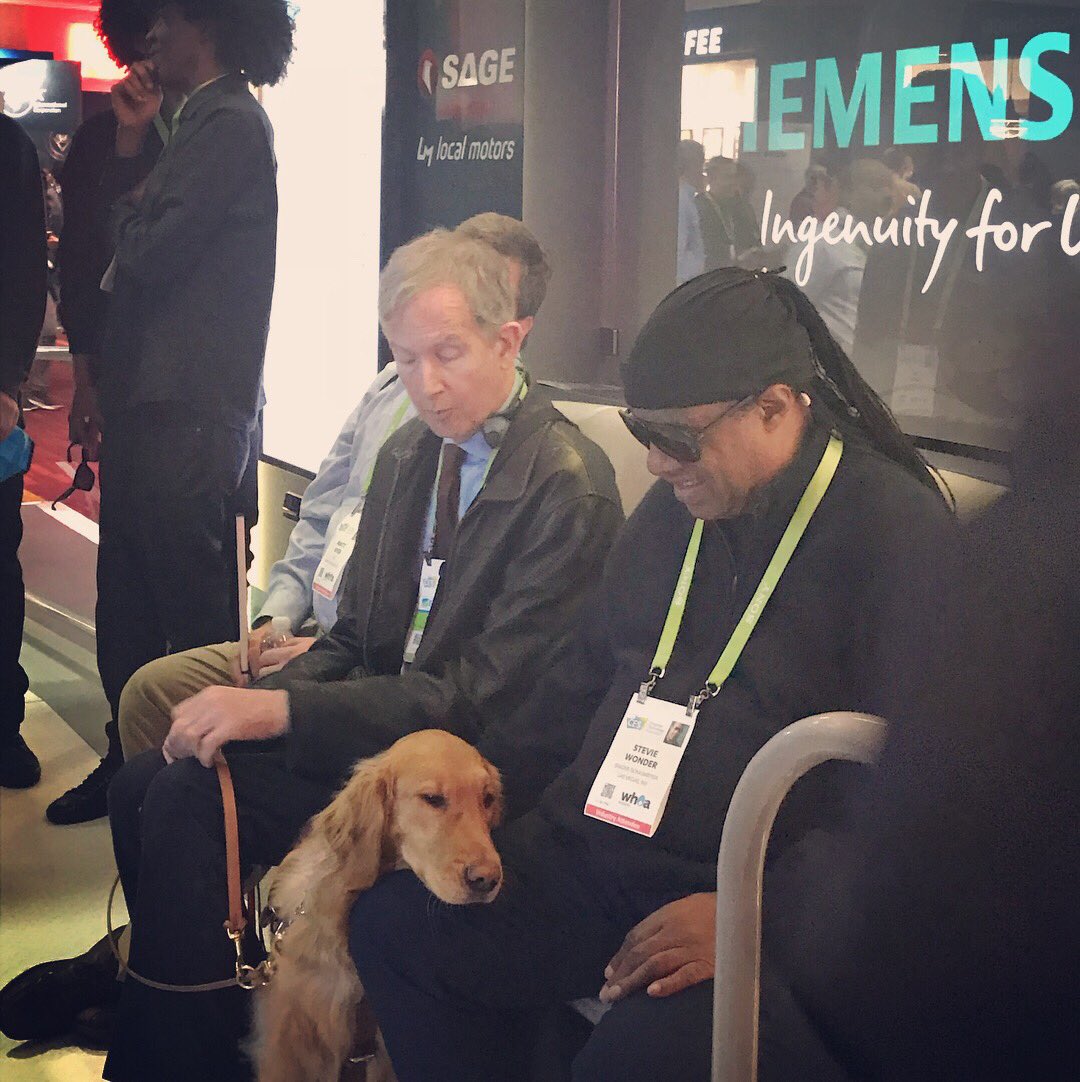 It's the time of year where people come from near and far to see what the future holds. Robots and headphones and drones (oh my!) took to the masses at CES 2018 as they were oohed and awed upon by hopeful consumers with dreams in their eyes. Many of us wait anxiously for CES all year, as it is the world's largest annual innovation and technology showcase. It is a place where the physical and digital world collide, and for three short days, anything is possible.
But what happens when the lights go out at the biggest tech show in the world?
On Tuesday, January 9th, at approximately 11:15am PST, CES lost all power. The event remained blacked for nearly two hours. Tweets poured in regarding "the irony" of losing power at an event which prides itself on being so technologically advanced. But perhaps this power outage brought the real technological superstars into light.
Meet Accessible Olli: the world's first 3D printed shuttle that aims to make travel capable for everyone.
Image Credit: Local MotorsEven with the power outage, Accessible Olli shined like a star.
Accessible Olli is a self-driving shuttle bus made between a collaboration of Local Motors, CTA, and IBM. The handicap capable shuttle was created with the newest technologies from over fifteen different partners. NX is the tool of choice for Local Motors in designing their innovative additive manufacturing parts, and we are honored to be a part of the difference they are making in the world.
By the year 2050, nearly 70% of the world's population will live in a city. Affordable and energy efficient transportation for these cities is a must. Accessible Olli is a potential solution to urban mobility, as it can travel in neighborhoods, urbancenters, and even around college campuses. This one of a kind company was started in 2008 by former Marine and Harvard graduate Jay Rogers. Rogers prides his company on listening to the needs of consumers, which is exactly what they have been doing. Accessible Olli focuses on the mobile needs of those with impairments. The company hopes that 2018 will be a year of accessibility, and they are certainly on the forefront of making this change happen.
Stevie Wonder was among the first to test out Accessible Olli. He is pictured here hanging out at the Accessible Olli booth.
Image Credit: Local Motors
Image Credit: Local Motors
Accessible Olli, CES, NX, and Stevie Wonder. This years tech show was truly one for the books.
As we move through the years and face challenges such as urban mobility, let us face these challenges with compassion. Accessible Olli takes into account the needs of each individual that make up the community as a whole.
Local Motors sends a message that even though transportation is continually being innovated, one thing will always remain the same: The kindness, and undoubted grace, of the human heart.
Read more about Accessible Olli here
Image Credit: Local Motors
This article first appeared on the Siemens Digital Industries Software blog at https://blogs.sw.siemens.com/nx-design/meet-accessible-olli-the-worlds-first-3d-printed-shuttle/