Products
Content Migration Manager Installation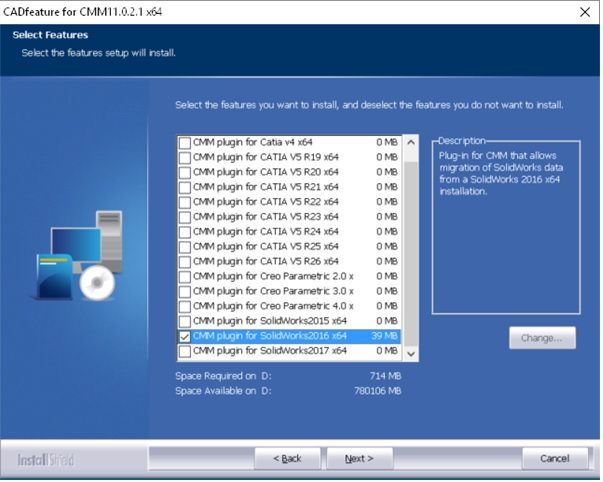 Now that we have spent some time exploring the world class migration capabilities of Siemens PLM Software's Content Migration Manager, let's take a step back and get an overview of the installation process.
As described in an earlier post, there are two product alternatives:


Content Migration Manager (CMM) includes the superset of supported legacy CAD systems, comprehensive options, and support for the Teamcenter Dispatcher Client. CMM migrates data from I-deas, CATIA V4, CATIA V5, Creo and SolidWorks.




NX Migration (NXM) is configured from CMM and contains a subset of CMM's capabilities. Namely, NXM does not migrate part features or provide support for Dispatcher Client. Also, NXM only supports data from CATIA V5 and SolidWorks.


Also, we now know that migration can be performed either in the context ofa managed Teamcenter environment or, for smaller migration projects, using CMM Solo.
With this variety of ways to setup and execute the migration process, this means that CMM or NXM will need to be configured with some combination of the following:


NX


SourceCAD System(s): I-deas, CATIA V4, CATIA V5, Creo and/or SolidWorks


Teamcenter


SourceCAD Integration(s) for Teamcenter


These products should be installed, licensed and working properly before installing CMM.
CMM installation requires the following steps:


Select "Install Content Migration Manager" or "Install NX Migration"and follow the installation steps. During the install, you must select the components to install and the location of previously installed code.




After Content Migration Manager or NX Migration has been installed, you will need to "Install Additional Translators" needed for migrating SourceCAD data from Creo, SolidWorks, CATIA V5 or CATIA V4. (Note: For a Catia v5 installation, CMM or NXM will require a Build On Site executable using the Dassault CAA RAID license).




If you have installed CMM or NXM in a Teamcenter environment, you must install the CMM Business Modeler IDE template for Teamcenter within your database. The templates are located in <CMM_INSTALL_DIR>setupmodel for each Teamcenter release. To install them, you will use the Teamcenter Environment Manager (TEM).


Next week on Migration Monday you will learn more about CMM Solo for running NX and CMM in a native mode. For more information, or to get started migrating to NX with the Content Migration Manager, please contact your local Siemens PLM Software representative.
This article first appeared on the Siemens Digital Industries Software blog at https://blogs.sw.siemens.com/nx-design/content-migration-manager-installation/