Products
Customer Success: Red Bull Racing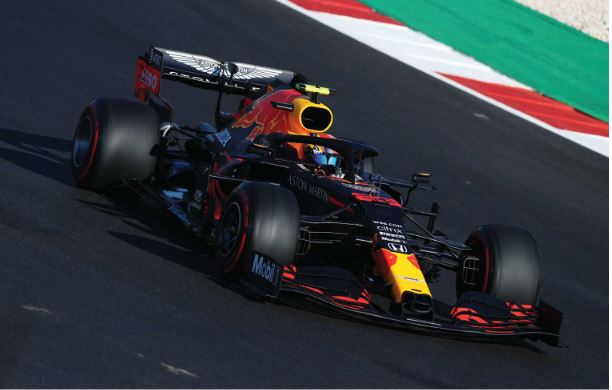 Using Fibersim and Mendix to enhance development of composite parts and low-code applications
" The openness of the Siemens NX architecture has allowed us to automate and optimize the geometry preparation workflow before sending it to Fibersim."

Dan Watkins
Head of CAD/PLM
Red Bull Racing

In order to attract new teams and ensure the sport's viability, Formula 1® is revising its rules. Cost caps are being introduced to enable closer competition between large and small teams and promote financial sustainability across the sport. The 2022 season will bring drastically different technical regulations, for Red Bull Racing and other teams, these rule changes create new challenges.
The openness of the Siemens NX architecture has allowed Red Bull Racing to automate and optimize their geometry preparation workflow before sending it to Fibersim. They streamlined their whole process removing variability and giving repeatable standardized output in around two minutes from what was taking in excess of four hours. They now have multiple users of Fibersim producing carbon fiber parts accurate to within one-half millimeter in a repeatable process guided by the green light of the laser projection. The correlation between the final part and the original design has been extremely reliable something Red Bull Racing says they have never had before.
Even though the challenges are continue to become ever more sophisticated, Red Bull Racing has had a high level of assistance from Siemens opening up new possibilities that were not previously on their radar.
Red Bull Racing has been involved in Formula 1 since 2005. The dedicated team has grown to over 800 people and has enjoyed extensive racing success. By 2020 it had won eight world championships and 63 individual races.
You can download and read the full case study below:
This article first appeared on the Siemens Digital Industries Software blog at https://blogs.sw.siemens.com/nx-design/case-study-red-bull-racing/