Thought Leadership
Article Roundup: HLS for AI, an Interview with Dr. Marta Rencz, Qualcomm Achieves Faster Signoff DRC Convergence, and Smart Manufacturing
High-level synthesis for AI: Part One
Tech Design Forum
This two part article series will focus on the role that high-level synthesis (HLS) plays in the design of computer vision systems. Computer vision is a dynamic technology that has unique design challenges due to their computational intensity, safety-critical applications, and rapidly evolving requirements. HLS can shorten design cycles and enable engineers to respond to changing design requirements to get higher quality computer vision designs to market, faster than ever.
High-level synthesis for AI: Part Two
Tech Design Forum
Part two examines how Chips&Media leveraged HLS to develop a new block of computer vision IP. The c.WAVE100 IP captures 4k video at 30 frames per second and analyzes with a deep neural network to detect objects in real time. Using HLS, Chips&Media was able to complete the design of this IP in half the time of a traditional hand-coded RTL flow, and enabled far greater architectural exploration up front.
Interview with Dr. Marta Rencz, Mentor Graphics
Electronics Cooling
The Semi-Therm Thermal Hall of Fame has awarded Dr. Marta Rencz, Development Engineering Director of Mentor's MicReD group, a Lifetime Achievement Award. Dr. Rencz sat down with Electronics Cooling for an interview before Semi-Therm 35 to discuss her career in thermal simulation and the challenges she is working on today.
How Qualcomm Got Faster Signoff DRC Convergence
SemiEngineering
Qualcomm is continually advancing their system-on-chip designs (SoC), simultaneously increasing their size and complexity. This has made performing signoff-quality DRC a challenge while attempting to meet tight schedules. This article examines how Qualcomm leveraged the Calibre RealTime Digital in-design signoff solution to achieve faster DRC convergence.
Why Smart Manufacturing?
IEEE Spectrum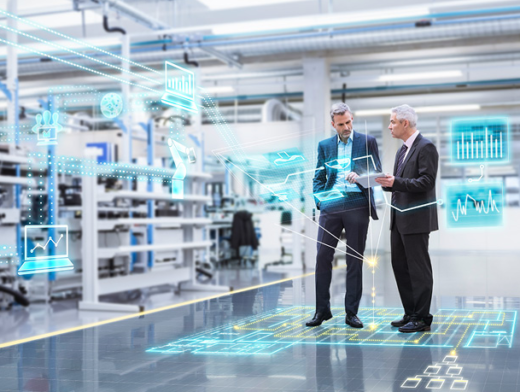 The electronics industry constantly demands new products with more advanced features, pushing many companies to turn to smart manufacturing. Smart manufacturing is a digitalized development strategy that encompasses the entire process, from PCB design and factory floor optimization to incorporating customer feedback in new designs. This approach can reduce time-to-market by up to 50 percent, shrink development costs by as much as 25 percent and enable electronics companies to deliver near-perfect product quality.
This article first appeared on the Siemens Digital Industries Software blog at https://blogs.sw.siemens.com/expertinsights/2019/04/12/article-roundup-hls-for-ai-an-interview-with-dr-marta-rencz-qualcomm-achieves-faster-signoff-drc-convergence-and-smart-manufacturing/