Article Roundup: 2019 3D InCites Awards, the Mentor Embedded Linux Launch, Using AI for Security, Optimizing Testbench-to-DUT Connections & VCSEL Tech Taking Off.
A Race to the Finish: Announcing the Winners of the 2019 3D InCites Awards
3D InCites
Mentor, a Siemens Business has been selected as 3D InCites' EDA Provider of the Year, for the third year in a row! This year, Mentor was nominated for its xSI and Calibre 3DSTACK solutions, which enabled a customer to perform system-level layout-versus-schematic checks to detect connectivity discrepancies and potential opens or shorts between the IC package and PCB.
Mentor Embedded Linux launch targets enterprise-class gap
Tech Design Forum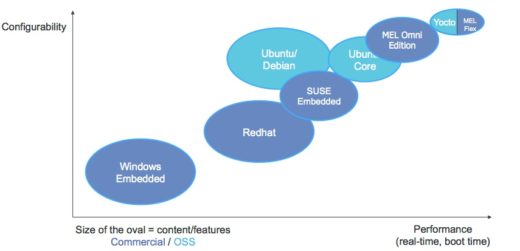 Existing enterprise-class embedded systems lack the degree of configurability needed in most commercial applications. To close this gap, a new solution aimed at IoT and smart devices in the medical, industrial, aerospace, and defense markets is coming to market. Mentor Embedded Linux (MEL) provides a robust and scalable embedded Linux package for enterprise users, based on the Debian open source operating system.
Using AI Data For Security
SemiEngineering
IoT developers are investigating the use of AI to secure data and identify abnormal activity in devices on the IoT edge. Developers can now create power-efficient neural networks on silicon, opening the possibilities for processing, inferencing, and AI-based security at the edge. Yet, AI has limitations that can make it vulnerable to attack.
How to optimize your testbench-to-DUT connections
Tech Design Forum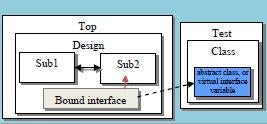 The connection between SystemVerilog testbenches and the design-under-test often (DUT) is left up to the virtual interface mechanism in SystemVerilog. One problem with this approach is that virtual interfaces become more challenging to implement as designs grow in size. This article examines some alternatives that can help optimize the testbench-to-DUT connection.
VCSEL Technology Takes Off
SemiEngineering
Apple implemented vertical cavity surface emitting laser (VCSEL) technology to enable the facial recognition in its Iphone X, bringing a previously niche technology into the mainstream. Until now, VCSELs were used as a cost-efficient means of tracking movement and transferring data in computer mice, printers, and fiber-optic cables. Apple's novel use of the technology has spurred several other companies to reconsider what VCSEL can provide in an array of new applications.
This article first appeared on the Siemens Digital Industries Software blog at https://blogs.sw.siemens.com/expertinsights/2019/03/21/article-roundup-2019-3d-incites-awards-the-mentor-embedded-linux-launch-using-ai-for-security-optimizing-testbench-to-dut-connections-vcsel-tech-taking-off/