Article Roundup: Modular Emulation Hardware, LiDAR, Cost-Effective Arm SoC Development, Military Avionics CFD Simulation & Power Aware Static Verification
Mentor aims to grow emulation with lower gate-count hardware
Tech Design Forum
Mentor's modular hardware emulators provide increased flexibility and scalability for companies producing lower gate-count designs. The modules are available in 640,000 and 1.25 billion gate capacities, making these emulators ideal for automotive, mil-aero, mobile and storage applications as a cost-effective alternative to FPGA prototyping for verification.
LiDAR Goes Back To The Future
SemiEngineering
LiDAR is a crucial enabling technology for autonomous drive, a fact which is spurring LiDAR developers to reduce the form factor, cost, and mechanical complexity of current sensors. As LiDAR technology advances, it is being deployed more in markets such as industrial automation, drones, and advanced mapping. Overall, as the cost-per-sensor continues to drop, LiDAR is poised for dramatic growth.
Webinar: Fastest Lowest-Cost Route to Developing ARM based Mixed Signal SoCs
SemiWiki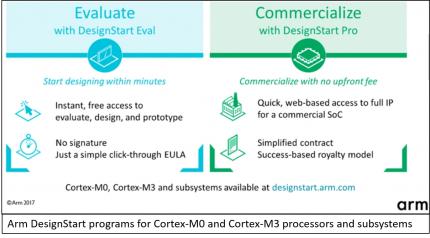 When designing a new device for the IoT edge, it is critical to manage the cost of prototyping while also achieving a small form factor and low power. Arm and Mentor are here to help with DesignStart's zero-dollar licensing for Arm M0 and M3 processors and Tanner's low-cost analog/mized-signal design tools. This article covers the basics of the program and highlights a joint Arm-Mentor webinar that provides more detail.
Using thermofluid simulation to optimize liquid cooling of avionics power systems
Military Embedded Systems
Electronics embedded in today's advanced military aircraft generate a lot of heat. Liquid cooling systems are increasingly being used to cool these mission-critical components, as liquid is much more efficient at dissipating heat than air. However, designing these systems to meet size, weight, and power requirements is a challenge. A combined 1D/3D CFD simulation flow enables early analysis of the thermal behaviors of both singular components and the entire liquid cooling system, leading to optimal designs.
Power Aware Intent And Structural Verification Of Low-Power Designs
SemiEngineering
Static verification of low-power IC designs aims at identifying power-aware structural issues that can affect the architectural and micro-architectural aspects of a design. This is accomplished primarily by verifying that all power-aware or multi-voltage rules comply with UPF specifications and Liberty libraries. This article covers the basics and verification features of power-aware static verification and describes several illustrative examples.
This article first appeared on the Siemens Digital Industries Software blog at https://blogs.sw.siemens.com/expertinsights/2018/04/19/article-roundup-low-gate-count-emulation-hardware-lidar-cost-effective-arm-soc-development-military-avionics-cfd-simulation-power-aware-static-verification/