Thought Leadership
Article Roundup: Insights from Wally Rhines, Thermofluid Simulation for Military Aircraft, the Mentor Embedded IoT Framework, Automotive In-System Test & IIoT Fragmentation
Executive Insight: Wally Rhines
SemiEngineering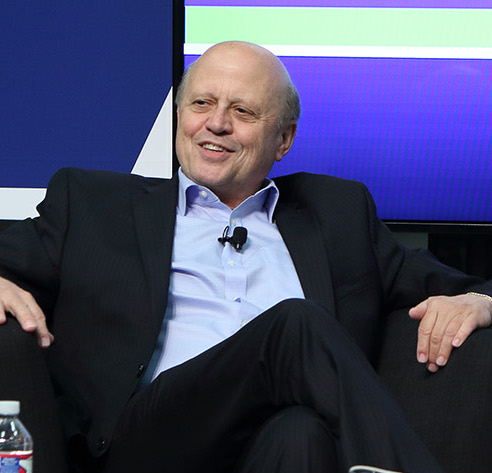 Wally Rhines, president and CEO of Mentor, discusses the trends and technologies causing change in the semiconductor industry today. End markets such as automotive and industrial electronics are driving advances in electronic design with enhanced interest in autonomous drive and the IIoT. Additionally, Portable Stimulus, the push to 7nm manufacturing, EUV lithography, advances in emulation and more are discussed. Overall, the falling cost per transistor for semiconductors will likely spur a wave of industry growth by enabling new applications.
Using thermofluid simulation to optimize liquid cooling of avionics power systems
Military Embedded Systems
Electronics embedded in today's advanced military aircraft generate a lot of heat. Liquid cooling systems are increasingly being used to cool these mission-critical components, as liquid is much more efficient at dissipating heat than air. However, designing liquid-cooling systems to meet size, weight, and power requirements is a challenge. A combined 1D/3D CFD simulation flow enables early analysis of the thermal behaviors of both singular components and the entire system, leading to optimal designs.
Mentor framework pulls devices into the cloud
Tech Design Forum
Mentor, a Siemens business, has launched the Mentor Embedded IoT Framework (MEIF). The new cloud connectivity and management framework addresses several common challenges related to security, portability, code re-use, and multi-cloud support. The MEIF also brings a set of diagnostic and monitoring services aimed at Industrie 4.0 applications.
A Simple Way To Improve Automotive In-System Test
SemiEngineering
As automotive IC design grows, emphasis on ISO 26262 functional safety compliance through manufacturing and in-system test is also increasing. New test point technology works with hybrid ATPG/LBIST more efficiently, improving ATPG compression and LBIST random pattern coverage. These new test points can also be inserted in a single pass, streamlining the design flow.
The IIoT is Fragmented—How Will We Fix It?
Electronic Design
The IIoT requires devices (regardless of OS, processor class, or processor architecture) to support device management solutions, cloud backend integration, and advanced security. With fragmented management, cloud, and security solutions, the result is that each connected device is a purpose-built custom implementation. Standardizing end device implementation through cloud integration is key to unifying the IIoT and making its immense complexity more manageable.
This article first appeared on the Siemens Digital Industries Software blog at https://blogs.sw.siemens.com/expertinsights/2018/03/15/article-roundup-insights-from-wally-rhines-thermofluid-simulation-for-military-aircraft-the-mentor-embedded-iot-framework-automotive-in-system-test-iiot-fragmentation/