Top Articles: ISO 26262, IIoT, Parasitic Extraction, Emulation + Software Debug, Enhanced CFD
Getting a Handle on Your Automotive SoCs For ISO 26262
SemiWiki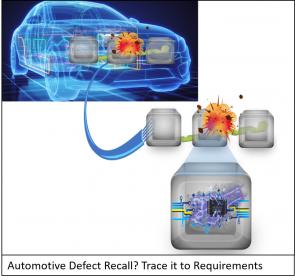 For ISO 26262 compliance, design teams must have a well-defined and rigorous design and validation process in place that documents all the requirements of their system. The ReqTracer solution from Mentor manages and tracks requirements by providing traceability from requirements and plan documents, through implementation and verification. Mitch Heins notes "ReqTracer is a unique tool… and is well worth a look".
Functionality Convergence in IIoT
Power System Design
A key challenge for industrial automation applications is supporting the competing requirements of supporting multiple, disparate functionality on a single, multi-core SoC. This article discusses various ways different capabilities can be isolated on a single piece of silicon using technologies that include hypervisors, Arm TrustZone, and a multicore framework.
Parasitic Extraction at Advanced Nodes
EDN
For advanced nanometer processes, features such as FinFET transistors and processes like multi-patterning require a significant increase in the accuracy of parasitic extraction. New extraction capabilities are emerging that quickly and accurately generate field solver-accurate results for all designs, whether digital, custom, analog, or RF.
Case Study: Verifying and Optimizing Software for Power on SoCs
Tech Design Forum
Combining emulation with software debug traces enables efficient and effective diagnosis of the most difficult bugs, resulting in higher performance, more capable designs. This case study explains how Veloce emulation and CodeLink were used to debug out-of-spec power on a multicore ARM design using the AXI bus.
Latest FloEFD Release Aims to Supercharge the Design Process
Engineering.com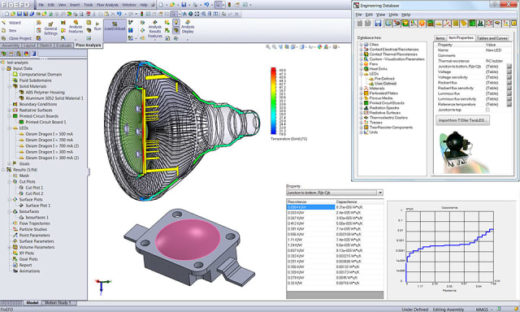 The latest release of FloEFD, Mentor's computational fluid dynamics software, can reduce simulation time by as much as 65-75% thanks to new features including surface simulation functionality, sector periodicity, and more. Also featured is a Red Bull Air Race aerodynamic case study video.
This article first appeared on the Siemens Digital Industries Software blog at https://blogs.sw.siemens.com/expertinsights/2017/12/04/top-articles-iso-26262-iiot-parasitic-extraction-emulation-software-debug-enhanced-cfd/