Top Articles: Emulation Partnership, Autonomous Vehicles, DTCO, DVCon India, Multi-Board System Design
Leti Offers Chip Start-ups Access to an Emulator with Mentor
Electronics Weekly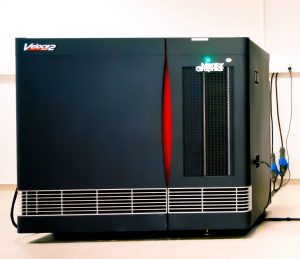 Microelectronics research organization, Leti, will now offer European chipmakers access to its Mentor Veloce emulator. Veloce is a high-speed, multi-application tool for emulation of SoC designs that was installed at Leti's Grenoble facility in 2013. This partnership provides optimized implementation within the emulator, debug, and analysis of results.
5 Big Under-The-Hood Engineering Challenges in Building Autonomous Vehicles
Semiconductor Engineering
By 2035, 25% of all cars will have partial or full autonomy, with total global sales growing from near-zero levels in 2015 to $42 billion in 2025 and ~ $77 billion by 2035. Puneet Sinha outlines 5 key autonomous vehicle engineering areas that require innovation, including: Vehicle sensor integration, zero-defect sensor fusion, ECU consolidation, electrical architecture and wire harness design and powertrain electrification.
Your Next Node: Find Lithography Issues Early with DTCO 
Tech Design Forum
Pattern-based design/technology co-optimization (DTCO) estimates lithographic difficulty during the early stages of a new process technology node. With DTCO flows, designers can achieve early predictions of potential problems before DFM kits are developed and can establish a bi-directional platform for interaction between design and manufacturing communities.
Quick Chat with Ravi Subramanian: Keynote Speaker DVCon India 2017
Siddhakarana
At DVCon India, Ravi Subramanian will deliver a keynote on driving the next big wave in verification which dives into the convergence of different technologies and the impact on verification. In this Q&A with Ravi, he discusses his upcoming keynote as well as his thoughts on today's verification trends.
Collaborative Multi-Board System Design
Semiconductor Engineering
Designing electronic systems that comprise multiple interacting PCBs, connectors, and cables requires multi-discipline team collaboration to effectively manage design complexity for optimum product performance and reliability. Now, hardware design – from multi-board system specification to completed PCBs and cables – can be handled with one integrated collaborative flow.
This article first appeared on the Siemens Digital Industries Software blog at https://blogs.sw.siemens.com/expertinsights/2017/09/08/top-articles-emulation-partnership-autonomous-vehicles-dtco-dvcon-india-multi-board-system-design/