What's New in Advanced Packaging Design, Cabling Tools, Thermal Design, Medical Software Development, and Digital Data Storage
Tools for Advanced Packaging Design Follow Moore's Law, Too! 
SemiWiki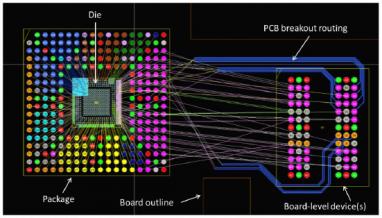 High-density advanced packaging technology now requires a set of tools and flows that addresses both the early design optimization space and the manufacturability/reliability requirements. Mentor's new Xpedition Substrate Integrator and Xpedition Package Designer directly addresses this new package design methodology.
Design Tools: Competitive Advantage
Vehicle Electronics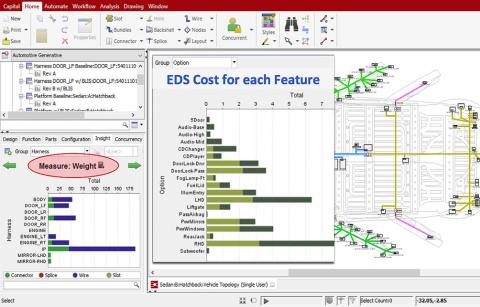 For automotive industry executives, a tool that "helps innovation" now scores above productivity and reducing cost and all the other tool attributes that traditionally were most valued. Glenn Reynholds from Mentor Graphics looks at ways to support innovation for electrical system design and harness manufactures.
Cooling Power Electronics at Room Level
Tech Design Forum
A key factor in the reliability of electronics is the operating temperature. To maintain that temperature within specifications with a high heat dissipation, a proper thermal design is required. Read how E-Cooling performs thermal and airflow design with FloEFD.
Medical Software Development – Where Safety Meets Security
Design World Online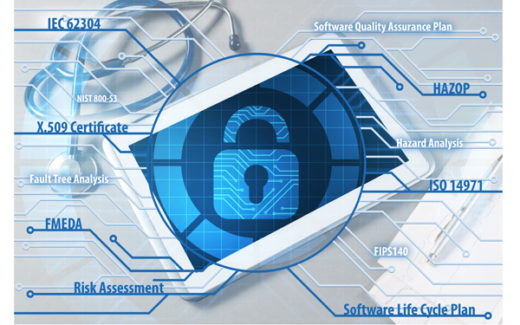 The medical industry is seeing increased scrutiny for both safety and security in devices. Cybersecurity is becoming a must-have feature. Fortunately, there is significant overlap between the practices for safety and security, and it is vital to understand both the similarities and differences between the two principles.
Digital Data Storage: Part 1, Part 2, Part 3
EETimes
To take advantage of the escalating market growth of digital data storage devices, engineers must accelerate the development cycle and avoid the risk of delivering under-tested and low-performing chips. In this three part series the author first examines the explosion in data. In part two he looks at hard disk drive verification and validation. In part three he reviews the state-of-the-art in solid state drives (SSDs) and proposes a methodology for the verification and validation of the SSD controller.
Digital Data Storage is Undergoing Mind-Boggling Growth
Data Storage: The Hard Disk Drive
Data Storage: The Solid State Drive (SSD)
This article first appeared on the Siemens Digital Industries Software blog at https://blogs.sw.siemens.com/expertinsights/2017/06/15/whats-new-in-advanced-packaging-design-cabling-tools-thermal-design-medical-software-development-and-digital-data-storage/