Article Roundup: HW Emulation, Data Access, FloTHERM, Neural Networking, and Wally Rhines on Predicting Semiconductor Growth
Mathematic Model Helps Predict Markets That Will Drive Semiconductor Growth
Semiconductor Engineering

Wally Rhines tackled semiconductor industry growth predictions in his recent User2User keynote. Rhines can tell you the growth rate for a variety of electronics products for the next 5-10 years. With this model, one can draw more accurate estimates as to where particular segments of the semiconductor market are in their lifecycle in terms of unit production (and market saturation) and growth.
Hardware Emulation for Software Validation – Part 1 and Part 2
Electronic Design
Hardware emulation continues to prove itself useful for hardware/software co-verification, where the objective is testing the integration of hardware and software. Part 1 of this series looks at how JTAG debug probes let software developers debug software running on a design in the emulator. Part 2 looks at some of the more advanced techniques for running and debugging software in hardware emulation.
If It's My Data, I Can Do What I Want, Right?
IConnect 007
Opening systems up for direct data access creates reliability and security risks. Customers of sophisticated manufacturing systems want to integrate and customize their solutions by going directly to system databases. The risk versus flexibility argument needs to be resolved, with a fresh approach.
FloTHERM Electronics Thermal Simulation Software Adds Design of Experiments 
Engineering.com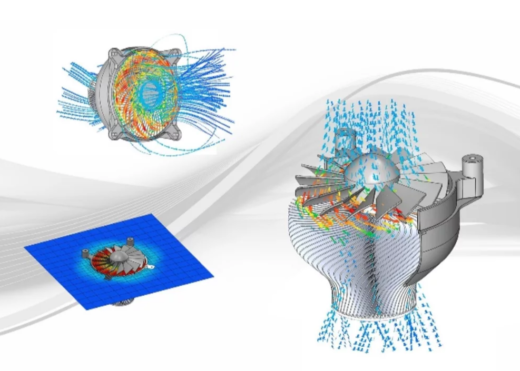 FloTHERM XT users will be happy to learn that sliding meshes and design of experiments (DoE) functionality are now possible in the latest release. This article outlines new key features of FloTHERM XT and how it will help simulate systems that contain electronic components with fans, generators, motors, wheels and/or other rotors.
What's Next in Neural Networking?
Semiconductor Engineering
The driving force behind neural network programming concepts is data, and what is done with that data. Industry experts share their experiences and developed techniques for dealing with all of the data noise. Mentor's Matthias Pollach explains why the DRS360 autonomous driving platform pre-processes raw data, so that the neural network only has to look at what is really relevant.
This article first appeared on the Siemens Digital Industries Software blog at https://blogs.sw.siemens.com/expertinsights/2017/05/11/article-roundup-hw-emulation-data-access-flotherm-neural-networking-and-wally-rhines-on-predicting-semiconductor-growth/