Thought Leadership
Top 5 Articles of the Week
A New World of 10nm Design Constraints
SemiWiki

At 10nm, new constraint types, such as implant (submetal) rules, have a direct impact on place and route subsystems. This expert interview covers the challenges of making place-and-route software ready for a new node.
Big Carmakers Merge, Cautiously, Into the Self-Driving Lane
The New York Times

Conflicting autonomous driving approaches are leading to a "clash of philosophies" among automakers. Experts from GM, Audi, Ford, and Mentor Graphics weigh in.
The 2016 Wilson Research Group Functional Verification Study
Semiconductor Engineering

Harry Foster discusses key insights from the 2016 Wilson Research Group Functional Verification Study.
Industry 4.0: Are We Losing Control?
emsnow
Industry 4.0 for PCB manufacturing can be intimidating. Michael Ford puts operators, engineers, and managers at ease with advice on creating the right environment for implementing Industry 4.0.
Making Drones Secure
Semiconductor Engineering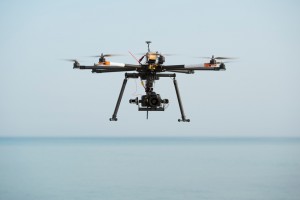 Current-generation drones are imperiled by multiple security weaknesses. Is the semiconductor industry doing enough to address the problem? Serge Leef, VP of new ventures and GM of system level engineering at Mentor Graphics, and other industry leaders offer their insight.
This article first appeared on the Siemens Digital Industries Software blog at https://blogs.sw.siemens.com/expertinsights/2016/11/22/top-5-articles-of-the-week/