Corporate
Brooke Heerdegen & Alex Hertlein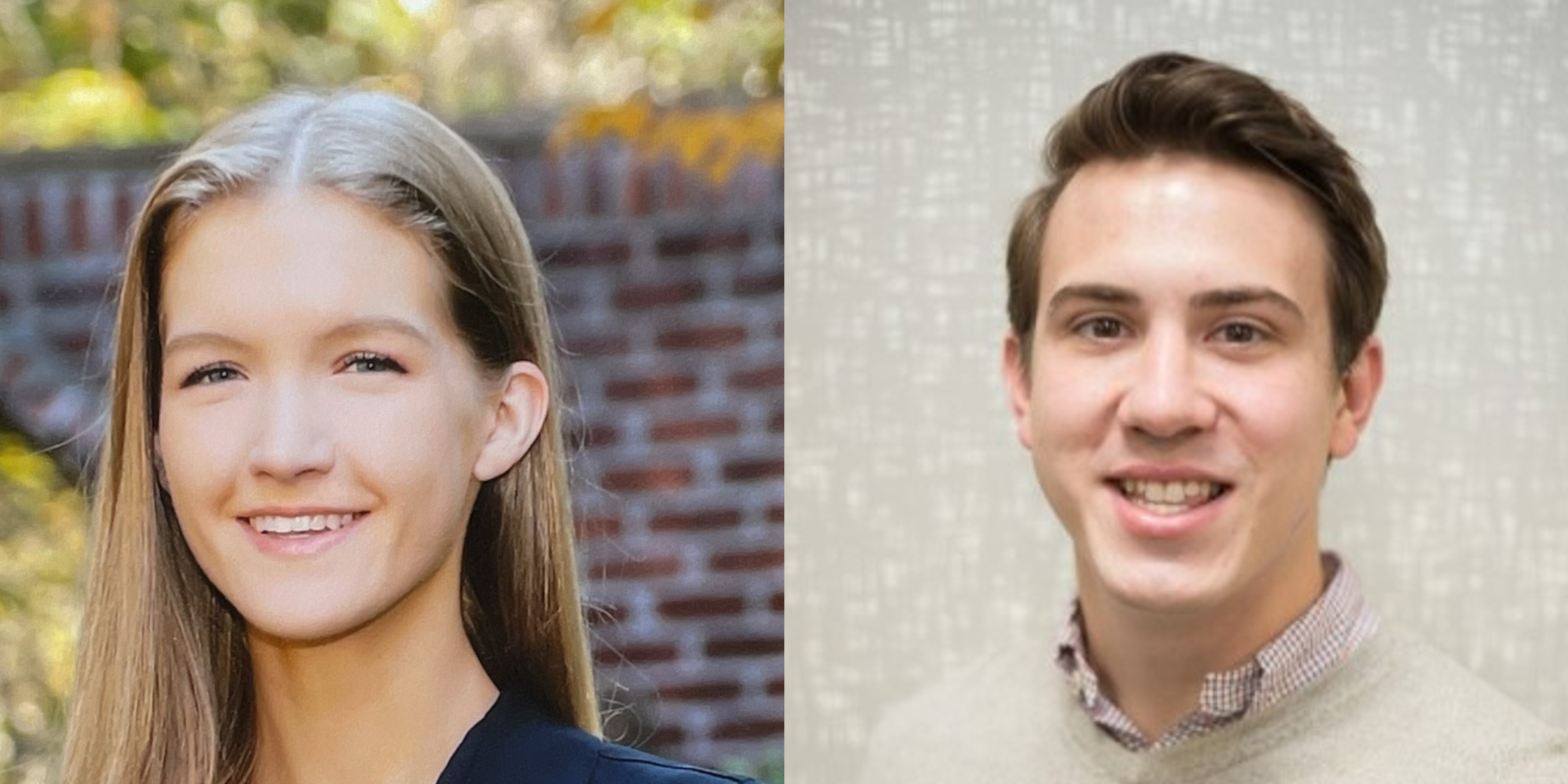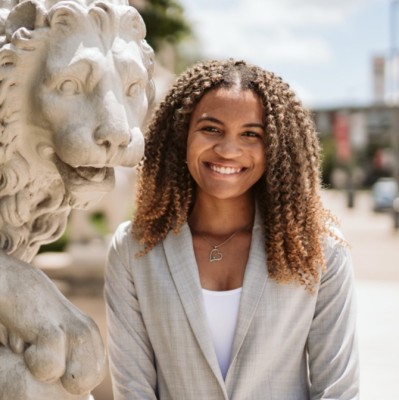 Editor's note: Among the best parts of working in executive comms at Siemens is the chance to get to know the many talented interns regularly passing through various programs, often on the way to full-time positions. This post is both authored by and features this early-career community. The author is Alexia Thomas, an intern with the Global Employer Branding & Talent Marketing Strategic Student Program. Below, she catches up with Brooke Heerdegen, marketing coordinator in the Start It Program, and Alex Hertlein, a life sciences solutions consultant in the Genesis Program. Hear from Brooke and Alex about their experiences, career goals and advice for those looking to start a Siemens career. Enjoy…and bravo on the interviewing, Alexia! – Geoff
Brooke Heerdegen
Brooke Heerdegen graduated from Xavier University in 2022 with a degree in advertising and a minor in writing. She started with Siemens Digital Industries Software in 2020 as a Digital Campaign Execution intern and rotated teams in 2021 as a Digital Demand and E-Commerce intern. Brooke practices yoga regularly and loves to go longboarding in the summer. After graduation, Brooke joined Siemens full-time as a marketing coordinator in the Start It Program, where she will rotate through and experience three marketing teams in 18 months. So far, she has rotated through the Industry Marketing and Customer Advocacy teams.
Alexia: Why Siemens?
Brooke: When it came to internships, I applied to many different companies; but what drew me to Siemens was its mission. Siemens has a vision to make the world better, and our software brings new technologies to life that benefit humanity. By working here, I feel connected to that bigger purpose.
Alexia: What was your application and interview process like?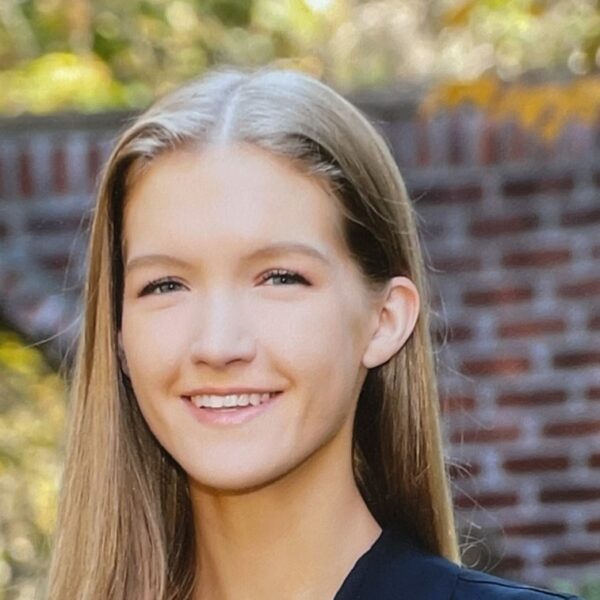 Brooke: I found the internship through LinkedIn and did a phone interview with one of the university recruiters for about 15 minutes. I was asked why I wanted to work at Siemens, what experience I could bring to the internship, and what I was hoping to learn from the experience. After the initial screening, I was invited to an in-person panel interview with two different hiring managers. From there, I was hired as one of their interns, and I stayed with that hiring manager throughout the duration of my internship at Siemens Digital Industries Software.
Alexia: What advice do you have for students interested in interning with Siemens or going through the recruiting process right now?
Brooke: Find a way to demonstrate your existing skills and past work you've done, whether it's from classwork, extracurriculars, or other jobs. In marketing, it's great to demonstrate a portfolio of your past work so recruiters can understand what skills you may have. When I applied, I included my blog on my resume as a way to demonstrate my writing style and graphic design experience. Since I was interested in content creation, I thought this was a great way to highlight my skills. Even if content creation isn't what you want to do, there are other ways to demonstrate your experience and previous work.
Alexia: What were some of the projects you worked on as a student?
Brooke: During my first-year rotations, I conducted A/B testing for our emails and landing pages. I worked alongside our industry marketer in the aerospace and defense industry to coordinate sending monthly emails to our database. Each time, I was looking to improve our open rates by utilizing A/B testing to see how people responded to different subject lines and content. We were able to drive a 42% increase in the newsletter's open rate by leveraging these capabilities. That was a cool project because I was able to experiment with best practices in email marketing, utilize them to drive the best result, and ultimately increase our open rate.
Alexia: What advice do you have for current and incoming interns?
Brooke: Schedule 15-minute meetings with different people in the organization to introduce yourself and understand their roles. You should have these short meetings with managers and peers across different teams, as these allow you to understand the projects they are working on and where you could potentially help. Since many teams at Siemens operate remotely and globally, it's important to take the initiative to form those connections and network.
Alexia: What do you like about the Start It Program?
Brooke: With the Start It Program, I've had the opportunity to see parts of the organization that I didn't get to experience directly as an intern. Through my rotations, I now have a comprehensive understanding of our overall marketing strategy from the beginning stage to execution, which is valuable experience as an early-career marketing professional. By the end of the program, I want to move into a content creation role where I can apply what I've learned to create messaging that resonates with our audience.
Alexia: What do you enjoy about working at Siemens?
Brooke: I really enjoy the people at Siemens. The culture is positive and supportive. As a company, we have an incredible mission to enable our customers to create new technologies that better humanity. Working for a company with a meaningful mission and people I enjoy is important to me. Because of that, being at Siemens has been a fulfilling experience.
***
Alex Hertlein
Alex Hertlein graduated with a degree in Biomedical Engineering and an MBA at the University of Cincinnati in 2022. Alex loves to play soccer and the piano. Fun fact: he used to work in a research lab in college and used to do frog survival surgeries! It was a lab studying hemochromatosis, an iron overload disorder. Through UC's co-op program, Alex completed four full-time rotations with Siemens Digital Industries Software on the Technical Marketing and Industry Marketing teams. After completing his fifth rotation at another company, Dexcom, Alex returned to Siemens to start his engineering career in the Genesis program.
Alexia: What is the Genesis program?
Alex: Genesis is a 4-month program for recent graduates. The program is comprised of classroom training and a project based on that training. In the classroom, you'll learn about different solutions Siemens has in its portfolio. This includes solutions for collaboration, design, simulation, and manufacturing. For the project, you take what you've learned and apply these solutions to solve a real-world engineering problem. At the end of the program, you will present a demonstration of your project to the people running the Genesis program, your potential future manager, and other leaders within Siemens. Aside from this, you'll also build your collaborative and interpersonal skills through a group project, and you'll have the opportunity to present this project to leadership during the program.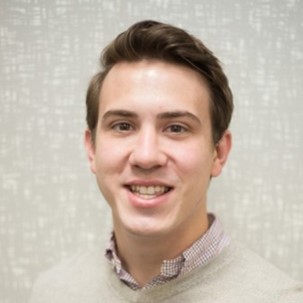 Alexia: Why did you choose Genesis to start your career?
Alex: Genesis is an amazing way to start your career in engineering. One of the reasons I chose it is because it gives new grads a broad understanding of all the different groups and business processes included at an engineering company. We get a high-level understanding of what engineering looks like as our world continues to digitalize and how our software can solve pain points in the engineering process. The breadth and depth of engineering knowledge and problem-solving skills obtained during Genesis is, as far as I can tell, unparalleled. After the program, you can start a career at Siemens with a fantastic understanding of our solutions. You'll be well prepared to help our customers achieve their exciting innovations in engineering.
Alexia: What is your current role?
Alex: I am a Solutions Consultant for the Life Sciences industry. Currently, I'm helping build software demonstrations for the FDA to be showcased at an advanced manufacturing facility. The goal of this showcase is to help facilitate the evaluation, education and industry adoption of smart design and manufacturing processes. I also recently relocated to Chicago, where I will help out at MxD, another facility designed to showcase how our digital solutions can help solve engineering problems. I'll build and give demonstrations for Life Science clients and will be an industry-wide consultant for our Insights Hub IoT solution.
Alexia: What was your favorite project you completed as a student?
Alex: During my time in Technical Marketing, I helped build demo kits. These are ready-to-go demonstrations available for global use in front of clients. One semester, I had the opportunity to build a demo kit from scratch for medical device industry clients. I showcased how we can use virtual reality during design exploration to identify the best available design for a hemodialysis catheter, while reducing the amount of pricy prototypes required. I had a ton of fun with that project! And the endeavor proved successful, as the demo kit has been used in front of at least a couple clients!
Alexia: What makes you excited to come to work every day?
Alex: We offer next-level tech and software solutions. And the tech is solving massive engineering problems daily. I feel like every day I hear about some new engineering problem that's been solved with our software. The tech is truly used to effect change on the global scale and hearing about it gives me so much energy. I also enjoy the people I get to work with…it might sound cliché, but I genuinely haven't met someone at Siemens I don't like. Everyone's always willing to help out. And you can be a lifelong learner at Siemens, there's always something new to learn about in our industry and I love that. On that note, Siemens is huge. There are tons of different groups to explore, and I feel like I'll never get bored working with such a wide-ranging company, having the ability to take on completely different types of projects with ease.
Alexia: What advice do you have for someone trying to start their career at Siemens or another large tech company?
Alex: My advice is to put yourself out there and find projects to do. Find problems in the world or at your current organization that haven't been solved yet. See what solution your mind can come up with. Learn more about CAD or other solutions by watching videos on YouTube. Siemens offers free student downloads of our different engineering software like Solid Edge, NX and Mendix. Download one and begin playing around and building your knowledge of the tools. Take one of those unsolved problems into consideration when you download the software and you'll be surprised with what impressive solution you can come up with.
Alexia: What are your career goals?
Alex: I get a lot of joy out of helping other people succeed in their careers, so I hope to do that quite often throughout mine. I also want to become a thought leader in the life sciences industry and help guide them reach new innovations in the future.
---
Read more about and apply for opportunities for interns, students and recent graduates at Siemens Digital Industries Software here.
This article first appeared on the Siemens Digital Industries Software blog at https://blogs.sw.siemens.com/employee-spotlight/2023/06/27/brooke-heerdegen-alex-hertlein/