Corporate
Nebabie Neutron Kebebew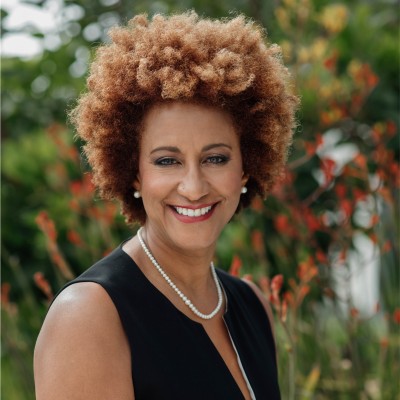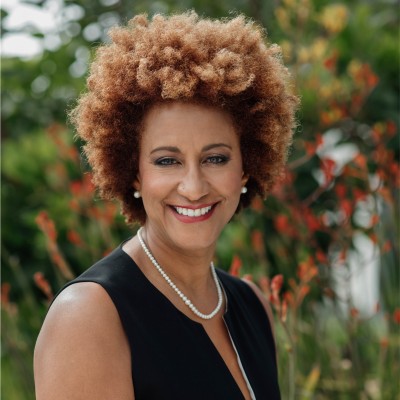 What's in a name? Shakespeare's question comes to mind when looking up Nebabie Neutron Kebebew on LinkedIn. To quell any doubt about her embrace of carrying the name of a subatomic particle, the discovery of which was central both to physics and to some of the most important developments of the 20th century, she lists her entire name in ALLCAPS in her profile, which of course begs the question about the backstory. Here, Nebabie shares the story, which spans M.I.T., Ethiopia and the Silicon Valley, and includes her siblings too. She also talks about what she's hearing from Siemens' semiconductor customers, cloud-readiness in EDA, and the mindset change that gives her optimism about climate issues, a focus on which has finally come even to the world of chip design.
So your middle name…?
Nebabie: Actually it's my first name on my birth certificate. I was born in Massachusetts. My father was a graduate student at M.I.T. and was just crazy about science, reflected in the names he gave my siblings. My sister's name is Positron and my three brothers are Proton, Electron and Deuteron. After my dad graduated we moved back to Ethiopia. He ran an electronics business and installed telecommunications systems all over the country. I grew up watching him in his workshop, building circuit boards. He'd give me old boards to play with and I'd dismantle them, cutting out the resistors and capacitors, asking what each component did. I was set on my path in electrical engineering early, I guess. My dad was always teaching, always wanting to make sure I understood the first principles behind the technology or whatever I was working on. I went to a private British high school in Ethiopia and when I asked for help with a math or science problem, he'd always first talk about the theory. Only when he was finished would he say, "Okay, given all that, now let's solve it." All my childhood friends know me as Neutron, but when I left Ethiopia for college in the United States, I didn't want to have to be explaining my name all the time. My mom said, "Well, your dad thought about naming you after his sister, Nebabie, who passed away," so I went with that. When my dad passed away at a young age in 2019, I wanted to start using the name he gave me again, so it's now NEBABIE NEUTRON KEBEBEW.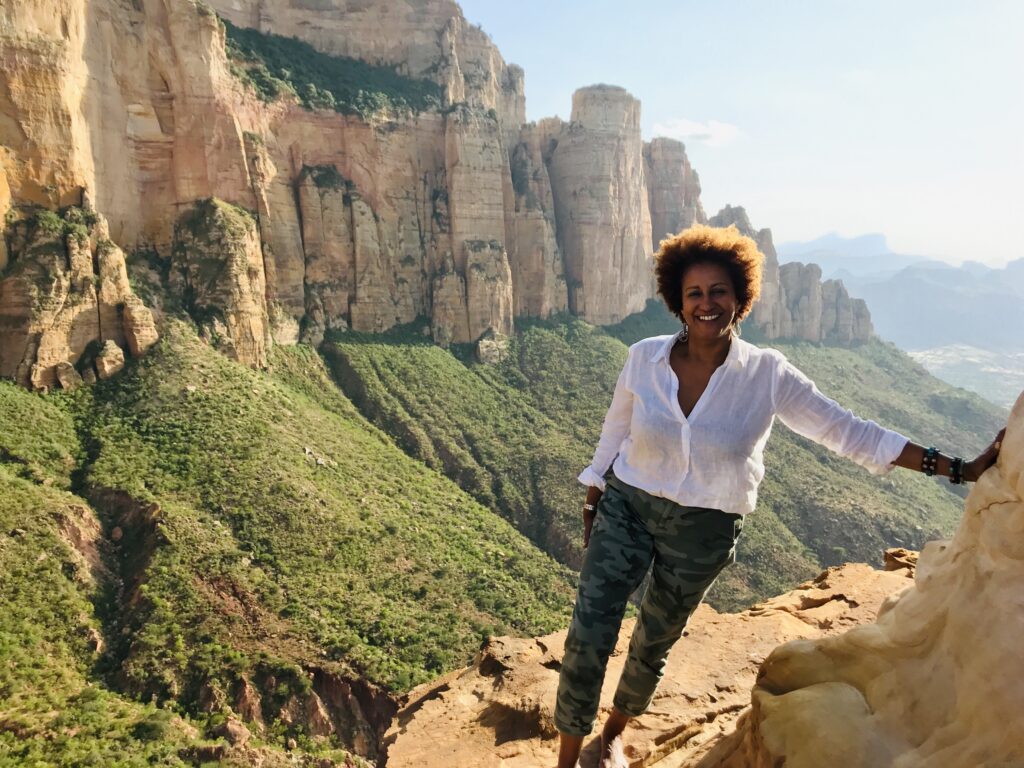 What about your mom? And did any of you rebel?
Nebabie: My mom also studied technology in Ethiopia where she met my father. She was very progressive for her time…back then women didn't typically study engineering. On studying math and science, she was always telling us, "This is the way…the path to more freedom, more opportunity, including to express all your other ideas." She's since passed away, as well. My parents were a team encouraging and pushing us into STEM. And none of us really rebelled. We're all either doctors or engineers. The other day I was talking to my brother, Electron, who's a doctor. He said, "You know…the names Dad gave us, really did have an impact. I knew of no other way than to pursue what he stood for." Maybe the only way we rebelled was to choose colleges in California.
It looks like you've spent most of your adult life in California – college and graduate school, and then more than two decades around semiconductors and EDA. California is known for optimism but what can you say about the end of Moore's Law, about which people periodically fret?
Nebabie: My take is it's not dead, just evolving. The industry is figuring out different technologies to handle the complexity of designs and the amount of data that has to be processed. The most advanced process nodes, 3 nanometers and below, do push the limits of physics, but the engineers will find a way. Read up on chiplets…that's just one example. The challenge in this industry is not one of stagnation but rather of keeping up with all the change.
Talk about EDA in the cloud or as a service. At one point there was conventional wisdom that EDA would be last or maybe never fully move to the cloud.
Nebabie: A few years ago the idea was that customers would never get past concerns about having their IP in the cloud, or about latency and uptime. I can tell you that's no longer the case. It's not whether we should but how fast we can enable our various EDA offerings in the cloud. Customers' needs will vary. Larger customers will manage how their design teams use the cloud, mostly on their own. Small and medium customers need our help in actually setting up their cloud EDA environments in the first place. But with foundries putting their process development kits (PDKs) in the cloud, there is huge momentum and interest.
What do chip customers think of Siemens EDA anyway?
Nebabie: Since the Mentor acquisition, there has been a steady infusion of investment to fill out our portfolio. This backing, and the generally strong position of Siemens as a brand in business and industry…our customers like this and see us in a positive light. That's my experience.
The other day I was talking to my brother, Electron, who's a doctor. He said, 'You know…the names Dad gave us, really did have an impact. I knew of no other way than to pursue what he stood for.'"

– Nebabie Neutron Kebebew
You're involved in climate change work and over the summer spoke on an AWS-sponsored webinar on the topic for the Global Semiconductor Alliance. What gives you hope here?
Nebabie: Several things. The technology really is there and getting better. And now the mindset change is happening too. Chip designers haven't thought much about this but now we're in conversations about ways to use our tools in the cloud to run simulations faster, consuming less energy. It helps that we're at Siemens with a big overall commitment to sustainability. Seeing the mindsets shift up and down the organization and across our operations is where my optimism comes from.
QUICK TAKES
Anything about you that might surprise colleagues?
Besides being named Neutron? Well, I run marathons too.
Music and book recommendations?
Music: the many Afrobeats playlists on Spotify. Books: "The Poisonwood Bible" and "Cutting for Stone."
Favorite food?
Spicy Ethiopian! And okay… Italian too, especially pasta.
One technology you couldn't live without? And one you wish the world would hurry up and invent?
I could not live without the technology of music. It's so central to my life, how I take care of myself and what I enjoy, which is movement…walking, running and dancing. I've lost people I love to cancer…my father and a dear friend. The technology I want to see invented is simple, over-the-counter cancer detection.
This article first appeared on the Siemens Digital Industries Software blog at https://blogs.sw.siemens.com/employee-spotlight/2023/02/15/nebabie-neutron-kebebew/