In these days of electronic communication, dominated by email [which people keep saying is passé, but, in reality, is used more every day] and messaging services, it is hard to remember that, for a century and a half, textual information was shared using "snail mail". Of course, traditional mail services are still heavily used, but they face some stiff competition.
I was recently reminded of the everyday challenges faced by mail delivery staff and started thinking about the different ways that mail is handled in different countries …
I belong to a small wine tasting group. We meet monthly to taste some wines under the tutelage of an expert. It is a very non-pretentious, volunteer-led club that makes for a convivial social evening. The wines that we taste are purchased, so we are under no pressure to buy any of them ourselves. We realized that we need to recruit a few more members and various forms of promotion of the group were considered. We decided that a direct mail campaign, targeting people who lived within walking distance of our venue, might be effective.
The simple brochure was designed and a quantity printed. I, along with a few others, volunteered to tramp the streets to deliver them. And I have spent a few hours, in recent days, doing just this. Although ostensibly a boring activity, I have always found leaflet delivery quite interesting and just take it as an opportunity to get some exercise. Since the area, in which I live, is dominated by hills, that exercise can be quite beneficial.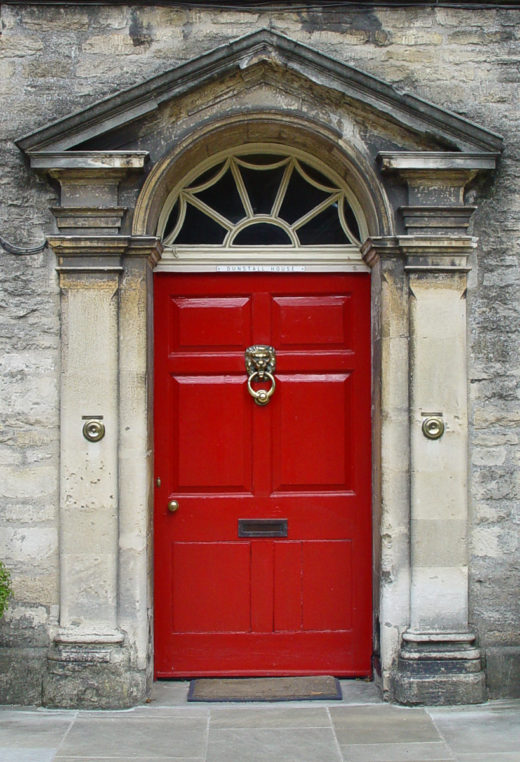 The interesting aspect of delivering leaflets is a result of the way mail delivery is handled in the UK. Most houses have a letter box set into the front door. It is an odd name, as there is no box at all – it is just a big slot protected by a flap. Houses are typically set back from the road, so, to deliver something, requires a walk through the front garden or up the driveway. This provides a nice opportunity [for a curious – some might say nosey – person like me] to see a bit of "how the other half lives". The length and gradient of some driveways was challenging – though they tend to belong to more affluent people, for whom a wine tasting group might be of some interest. It was intensely frustrating to make this trek and then find no letterbox! Sometimes it was because there was an actual box at the end of the drive [which I had missed], but in other cases I could not see any means by which mail might be delivered.
The practice of having an actual box instead of a slot in the door seems to be becoming more popular. I guess we are following the American model, where, as I understand it, just about everyone has a mail box by the street. I have often wondered how "signed for" deliveries are handled. The feature that has not been adopted here is the little flag that indicates that the box contains mail; that seems so obviously beneficial.
My respect for mail delivery staff is certainly increased after only delivering a few hundred leaflets. Yesterday, I answered the door to a young woman in a Royal Mail uniform, who was dripping copiously – we had some heavy rain. She cheerfully asked me for a signature for a letter and I expressed genuine sympathy for having to do her job on such a morning.
This article first appeared on the Siemens Digital Industries Software blog at https://blogs.sw.siemens.com/embedded-software/2019/03/14/delivering-the-mail/