Six of the Best: vacation destinations
My frame of mind is clearly revealed in this, the latest in my occasional series of "Six of the Best" posts, where I am going to talk about some of my favorite vacation destinations. At the time of writing, we have been having some decidedly summery weather, so my focus is on places that make sense [to me] at this time of year.
My list is by no means exhaustive, as there are lots of places that I have yet to explore …
Devon/Cornwall, England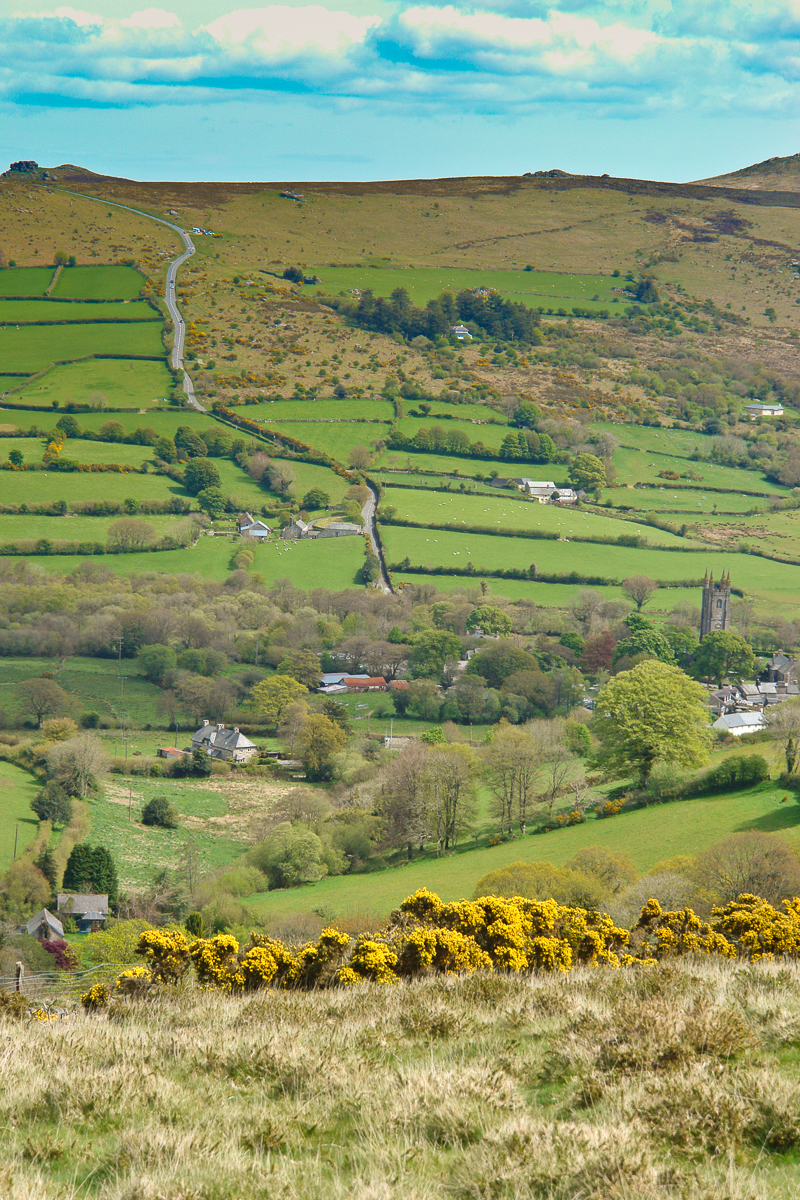 I have often commented that, since I live in a very pleasant area, why do I ever need to go away? The answer is, of course, that "a change is as good as a rest". Also, I love to be by the sea and you would be hard pressed to get further from the coast in England than where I live. So, many vacations have been spent in the West Country and I have a great fondness for this area. As a child, we often went to Cornwall. In more recent years, Devon [and also Dorset] has been an attractive option. The coast is accessible and, although the whole south-west peninsular gets jammed with people in the summer, peace and quite can be found. We have the use of a holiday home on Dartmoor and we have a running joke that goes like this:
Me: "Listen to that"
My wife: "What?"
Me: "Exactly!"
Greek Islands
In the 1970s and 80s, a very popular destination for cheap and easy vacations was the Greek islands. There are lots of them and there is something for everyone: places that are well developed with a great night life [not for me!]; others that are quite unspoiled [more my taste]. My first experience was Cyprus [which is not technically Greek, but it is geographically and culturally much the same]. It is many years since I was last there and I hear that it has changed a lot. Maybe I will return or, perhaps, just enjoy the memory. More recently, I discovered Kefalonia ["Captain Corelli's Island] and we have visited there a few times [and we are going again soon]. It is the ideal compromise: the island is small enough to get around easily, but big enough to still explore; it has facilities, but much of it is quite unspoiled.
Canary Islands
Although geographically not part of Europe, the Canary Islands are politically and culturally Spanish. They are a popular destination because they have a longer "summer" season – almost year round. The Mediterranean countries cannot offer reliable weather after early October. I understand that each of the islands is different in many ways and we have only tried Fuerteventura [so far], where we have been three times. The first time, as we did not know the place, we got an apartment in the north of the island. The area was very pleasant, with great beaches that we enjoyed. However, this part of the island is strongly favored by British visitors and everywhere seemed to cater to their needs. So, where ever we looked, English food and beer was advertised. This is not what we go abroad for. As we had an apartment, we could shop in the [very Spanish] supermarkets and cook interesting food for ourselves.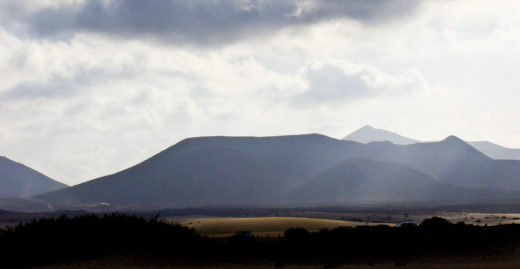 During this first visit, we took a trip to the south of the island, which is more strongly favored by German visitors, who do not demand that the locals provide a "home from home". Along with great beaches there, we liked this culture. So that is where we headed for our next two visits. On one occasion, there was an amusing incident. We were enjoying the beach one day and a guy came up and spoke to us in English. He said that it was their last day, which he and his wife were marking with a bottle of Cava and would we like to join them? It seems that they were from Finland and, although their English was excellent, they spoke almost no German or Spanish and had lacked anyone with whom to converse for the last two weeks. So, when they heard our voices, they were pleased. To me, this unsolicited approach was very unusual [but not at all unwelcome!]. In my experience, Finnish people are very nice but also very reserved and shy. I assume that they must have been desperate for conversation!
Balearics
The Balearic Islands are just to the south of Spain. The most well-known islands are the largest three: Majorca, Minorca and Ibiza. Ibiza, in particular, is well known for clubbing and the disco scene. Definitely not my natural habitat. The fourth largest island, Formentera, is where we have been a couple of times. The island is small enough that cycling from one end to the other is quite feasible. On our first visit, the tour guide commented that bikes were a good form of transportation, but "not up there" she said, pointing at the hill ["La Mola"] at the end of the island. I took that as a challenge and set forth to ride up there on the next day. Half way up I needed to pause, as I could no longer breath, but I recovered and carried on. When I met my wife at the top [she had gone by bus], she was impressed that I made it and seemed in good shape. The highlight was coming down again. Not only was it not much work [though the brakes were not very efficient!], but I met some people, who were all at least 20 years my junior, pushing their bikes up. A result!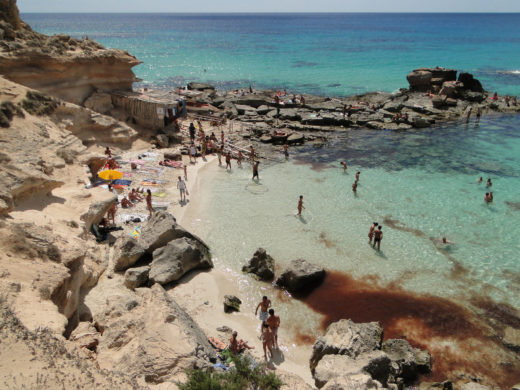 Croatia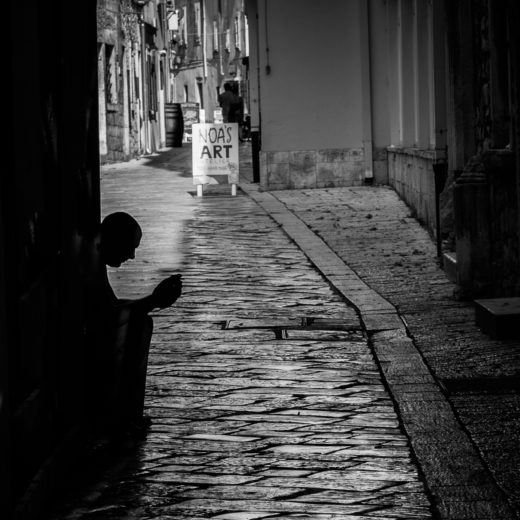 Several people had recommended Croatia to me, so last year we gave it a try. Overall, we were impressed. I guess were were biased by staying in a very nice, well managed hotel. We did not travel far, but what we saw we liked. A strong memory is the clarity of the water. I enjoy swimming, but resolve to master snorkeling before we visit there again.
Portugal
I have only been to Portugal on two occasions. The first time was about 35 years ago and that was a business trip to the Oporto area. It was enjoyable and interesting. Our lack of language skills and limited understanding of English among the locals made ordering in restaurants quite interesting. When I returned home I was quite unwell – not really leaving the bathroom for about 3 days. Somebody told me [by then too late] that the water in that area is no good for drinking or even brushing teether. I should have used the local wine, which cost about 25¢ a liter.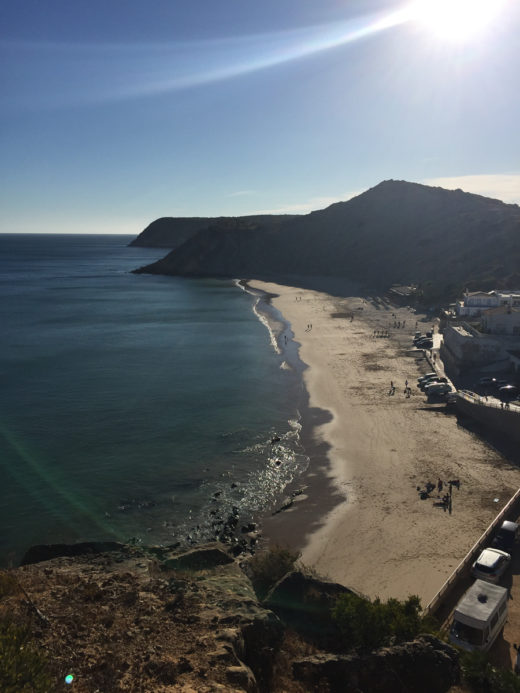 Maybe my bad experience put me off, but I did not visit Portugal again until last year. This came about because I was talking with my 86 year old aunt, who was reminiscing about trips to a small Portuguese fishing village that she had done with her sister, my Dad and my step-mother a few years ago. She said how much she would like to see it again, but suspected she never would. On my drive home, an idea struck me. Why should I not take her there? And that it was I did. We only had a few days in the village, but I liked the slow pace and the sunshine [and the food and the wine …]. We are planning our next visit, which will be longer and my wife will come too.
I did not get sick after that trip!
Are there any common themes? There are a few. Four of the locations are islands. I like islands. I do not think that this is because live on one, as Great Britain is a very large island and does not really count. I think it is because I like places with clearly defined boundaries. Also, all the destinations are [more or less] in Europe. This is not because I am against traveling farther afield, but I do have some ecological concerns about too much unnecessary long-range travel. There is another common factor about the non-UK locations, but I leave spotting that as an exercise for the reader. Let me know if you can determine what it is.
This article first appeared on the Siemens Digital Industries Software blog at https://blogs.sw.siemens.com/embedded-software/2016/06/09/six-of-the-best-vacation-destinations/