Some time ago, I wrote about my participation in the Eggheads TV quiz show [here and here]. We recorded the program about a year ago and the broadcast was in November. My team was very successful. We did not win the money. There was £6000 on the table and it was still there when we left; it was £7000 for the next team to play and somebody told me that they did go home richer.
But I said that my team was successful? That was because our objective was to have a good time and we definitely did that. Interestingly, when we finished our recording, we saw the next team heading for the studio. One was in tears and another was shouting. The producer commented that some teams take it rather seriously. I am glad that we did not. And the fun continues …
I mentioned before that, when we went for the audition, we discovered that there was another team from Malvern [the town where I live] and I knew the captain and some other members. They come from a district called Malvern Wells, so they get referred to as the Wells team. When the TV broadcasts took place, the Wells team captain invited me to join them to watch it, which was enjoyable. When the TV broadcast featuring my team took place, I was traveling abroad on business, but fortunately the Internet facilitated my viewing of the program. Shortly after, the Wells team threw down the gauntlet and challenged us to a head to head; one Eggheads team against another …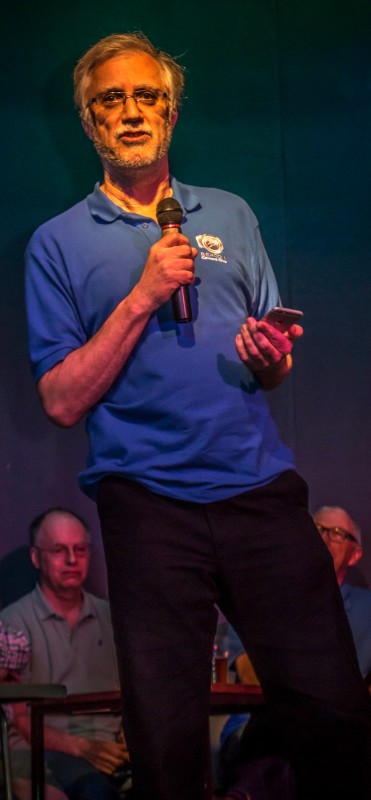 We immediately accepted the challenge, of course, and quickly started planning. We found a venue [the Wells village hall, which we ended up getting free of charge] and settled on a date – last Saturday, 28 February. We decided that we would field 6 person teams. On the TV there are 5 people, but we were required to have a reserve and we wanted to include them. We invited anyone who wanted to come along and charged a small entrance fee. On the evening we ran a raffle and some food was provided; an on-site bar meant that we had everything we needed for a good evening. The mayor of Malvern was persuaded to be quiz master and we selected a charity to which to donate any profits [a local hospice].
After weeks of planning, the evening arrived. We had no idea how successful we might be. Would anyone come along? We had lots of willing helpers and, as visitors began to arrive, the hall was a hive of activity, with the chink of glasses and the gradual rise in conversation and calls of "Raffle tickets!". We got to the time to start the quiz and the hall was full – every seat was taken.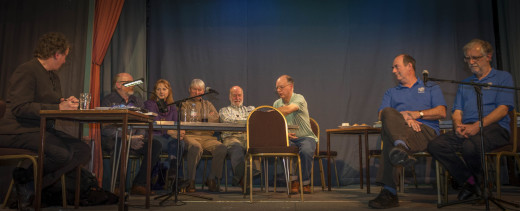 The quiz went well, with our quiz master orchestrating proceedings perfectly. We had an interval, which was an opportunity to recharge glasses and attend to the raffle, for which a selection of [mainly liquid] prizes had been donated. The second half commenced and the tension rose. We got to the last round and there were 5 members of the Wells team left, but only 2 on mine [I was one of them]. We were at a disadvantage and then came the deciding question which the Wells team needed to get right to win the game. They got [very] lucky. I suspect there was nobody in the hall who did not know the answer. The questions had been selected randomly, so it was just that – luck. And, of course, there were no hard feelings.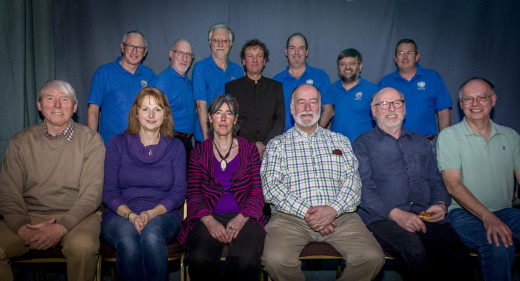 Once again, my team was successful – sure we came second [I prefer that to "lost"], but we had a great time. We totted up the door takings and raffle money and were very pleased to announce that we had made around £300 for the charity – so I think that they were the real winners!
A rematch is already being talked about …
This article first appeared on the Siemens Digital Industries Software blog at https://blogs.sw.siemens.com/embedded-software/2015/03/05/eggheads-head-to-head/