My Christmas present to my wife was a long weekend away in a luxury hotel. I had got what seemed to be a good package of the hotel and flights, and the travel company threw in a rental car too. I decided to keep the destination a secret, as my wife quite likes surprises. I told her enough about the climate etc. so that she could pack sensibly. We took the trip a few weeks before Christmas – I thought that it would enable us to brace ourselves for the holiday season. The destination remained a mystery up to and including the point that we were sitting in the departures lounge watching the list of flights for a gate announcement. I had even had to remind Libby not to look at her boarding pass as she waved it about on the entry to security. Finally, the destination was revealed: Jersey …
I am not talking about New Jersey – I would not risk my marriage by suggesting a surprise trip there! [That is rather unfair – my only real experience of NJ is the vicinity of Newark and I am sure it gets better.] We were going to the "original" Jersey, which is the largest of the Channel Islands, which is a group of islands just off of the French coast – they happen to be part of the UK. Do not ask me why they belong to us – European geography is full of anachronisms that are inevitable after thousands of years of history/civilization/conflict.
After an uneventful flight [my favorite kind!], we arrived on the island earlier than scheduled and started to explore. In due course, we checked into our hotel, which was everything that the travel company had promised and more. Normally, when we go on vacation, Libby acquires some guidebooks and plans activities in advance. Clearly that was not possible this time, but I had obtained a couple of books from the library, so she was well equipped.
My last visit to Jersey was nearly 30 years ago and it has not really changed that much. In many ways, Jersey is 25 years behind the rest of the UK in the way they do things. The pace of life is slower – but more on that shortly. Although modern technology was in evidence [Internet, cell phones – all the obvious stuff], some of the culture was a little "behind". A good example was one evening, when we had decided to go to a musical performance and wanted an early meal. We thought that a pub would be ideal. It was about 6:00 and almost all pubs in the UK would have evening meals available from that time. Not on Jersey though! We went to three pubs and got the same story: they finish serving food ["lunch"] at about 5:00. Eventually, we were directed to a restaurant by a pub owner. He said that it was very good and, if we did not like it, he would pay for our dinner. I am sure that he was joking, but his money was safe.
Exploring the island was easy enough, but not without challenges. The best way to get around is by car. The rental companies have numerous near-new cars available, as there is some "scam" whereby they can buy cars on Jersey tax free, but have to keep them there for some months before selling them on as low-mileage, nearly-new vehicles on the mainland. Navigation was the main problem. Nothing is ever far away, as the island is small – I guess you can drive right across it in less than an hour. However, we found that my GPS was not so useful, as it did not understand Jersey postcodes, so specifying a destination was hard. Maps were a little vague and road signage was limited and often misleading. We asked the odd local about this problem. The response was mainly "But we know where everything is …"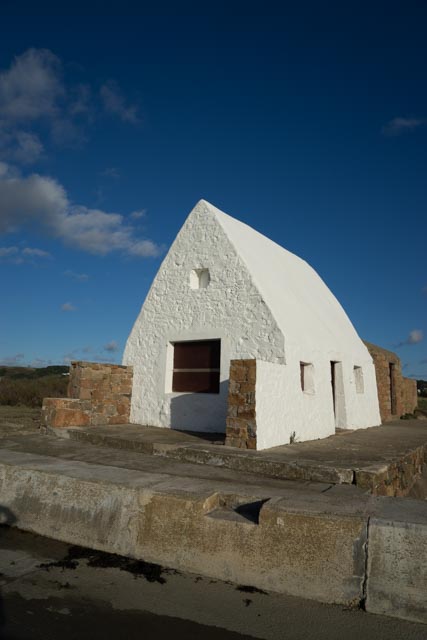 The other interesting thing about driving is speed limits, which are apparently strongly enforced. On most of the island it is 30mph. In some villages it is 20mph. There are just a couple of stretches of road where you can really let go and do 40mph. Since distances are short and many roads very small and twisty, these speeds are quite sensible. What was very interesting was the effect of the low speeds [and I am sure that this was the cause] on driving style and drivers' state of mind. Everyone is polite, even-tempered and just plain nice. If you are waiting to pull out of a driveway or junction, someone will always give way. If you stand by the roadside waiting to cross, people just stop to let you go – pedestrian crossings are almost redundant. In "normal life", I get easily stressed by the appalling behavior of so many drivers, but, on our vacation, I was chilled.
I am sure there is a lesson here for other countries about traffic laws. But maybe there is a bigger lesson to us all in life: taking it a bit slower may just make it easier …
This article first appeared on the Siemens Digital Industries Software blog at https://blogs.sw.siemens.com/embedded-software/2015/01/08/shall-we-take-it-slow/