Last Monday, my friend and colleague of many years, Gordon Cameron, died after some months of illness…
Gordon was well known, liked and respected in the embedded systems industry and beyond. While at GEC Plessey he became involved with ARM microprocessor technology and established relationships which were instrumental in his success through the rest of his career. In the mid-1990s, just after the acquisition of Microtec Research, Gordon joined Mentor Graphics to be involved with the company's move into the embedded software development market. Over the years, he contributed to the success of the company, serving in a variety of technical and managerial roles. In numerous situations his knowledge of ARM technology and connections were invaluable.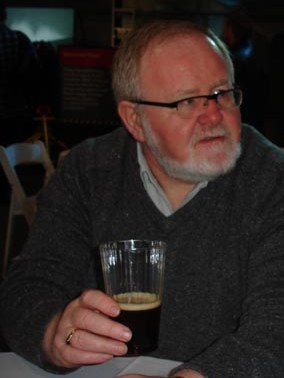 Gordon also had a huge personality, which allowed him to easily make many acquaintances in the business world, with many turning into personal friendships over the years. It was not necessary to know Gordon for very long to realize that he also had a strong will and certainly never suffered fools gladly. On the other hand, if someone was willing to learn and prepared to make an effort, he would be very generous with his time, knowledge and advice. He was a strong advocate of the "work hard, play hard" mentality and always keen to coach colleagues in getting this balance right – often with a glass in his hand.
It was early this year that Gordon received the shocking news that he had cancer. The prognosis was not good – the medics suggested that 12 months was an average life expectancy. He was determined to beat that average, but that was not to be. There were a number of setbacks, of which the most significant was the lack of effect of the chemotherapy, which was terminated, as its continuance was not in his best interests. I was fortunate enough to see him a few days before he died. He was at home, weak, but comfortable. His death was peaceful, with his wife at his side.
Gordon made a lasting impression on the lives of many people – most of whom will smile at their memory of him and feel that his passing has left a gap in their lives. That is certainly how it feels from where I am sitting.
Goodbye Gordon.
This article first appeared on the Siemens Digital Industries Software blog at https://blogs.sw.siemens.com/embedded-software/2014/05/29/rip-gordon-cameron/