Once in a while, things just work out and ones life is enriched. This "bonus" posting is to briefly tell you about such an experience while it is fresh in my mind and when you might also be able to get a sample …
As I have written about before, I really love attending live musical performances and I am always on the lookout for interesting opportunities. I am happy to see new performers or amateurs, but obviously I am pleased to see better know names – people whose work is very familiar to me. The downside of a "big name" is that they tend to mostly appear in very large venues, where, unless you are very lucky, they can just be a distant dot. For me, that takes away the intimacy that is the real attraction of seeing someone play in person.
A couple of years ago, I was introduced to the singer/songwriter Katie Melua. She has a beautiful voice and 3 fine albums of music to her credit. I often thought that it would be good to see her live, but dismissed the idea, as she only appears in very large auditoriums. Then I got lucky. I heard that, as part of the promotion for her new album, she was going to record a set at the BBC for broadcast on Radio 2. Free tickets were available to those lucky enough to be drawn. I sent my request and got my 2 free tickets!
I was nervous about the evening for various reasons. It is a very small venue – 250 people max – and if too many people showed up, some would be disappointed. We got there early and joined the (thankfully) modest line. In due course, we were sitting 4 rows back from the stage – 5 metres or so from the lady herself. I was concerned, because her recordings are so precise and faultless, that she might be a rather stilted performer. She was not. She seemed to be enjoying herself and engaged well with the audience. I also feared that she would only do new stuff to push her album. Although she did do some great new songs, at least 75% of what she did was delightfully familiar.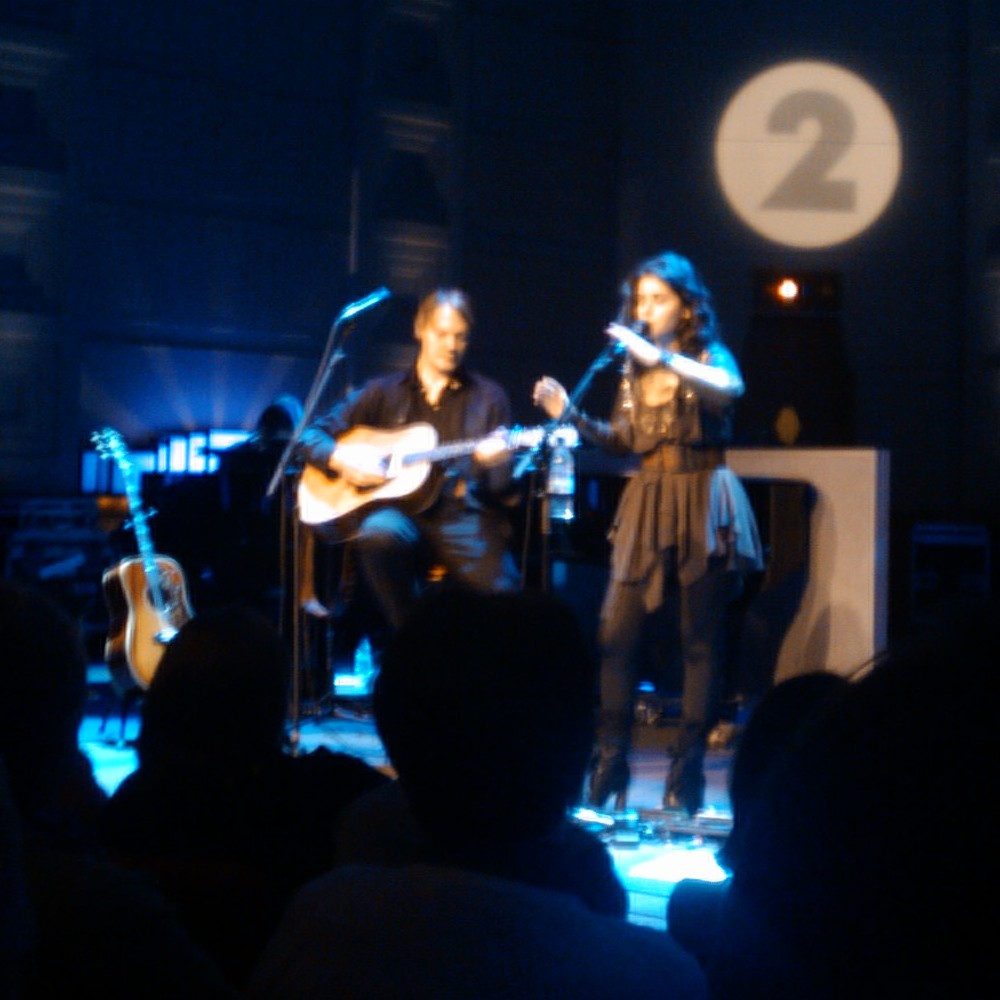 It was a lovely evening, which we came away from feeling moved and immensely privileged to get so close to a great performer and to have shared a very special evening. If you would like to share too, the concert will be broadcast on BBC Radio 2 [also on the Web] on Thursday 3 March at 20:00 UK time.
Sometimes life is rich.
This article first appeared on the Siemens Digital Industries Software blog at https://blogs.sw.siemens.com/embedded-software/2011/02/27/cool-katie/