What's New in PADS Professional VX.2.5: 3D
Using 3D features when designing your boards? Updates in PADS Professional now allow for even more ease and simplicity as you navigate your way through 3D.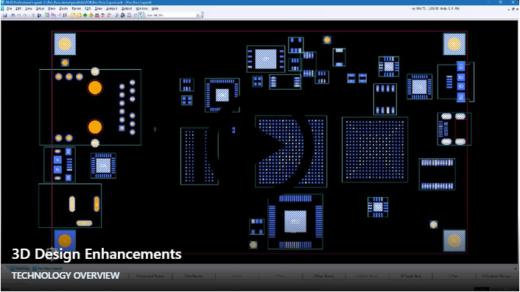 PADS Professional VX.2.5 comes with many improvements to 3D. Users now have the option to not load the 3D view on tool startup saving valuable time. Toolbar management allows for more control; so if the toolbars for 3D were present when 3D was open last, they now turn back on when the 3D view is opened again. The 3D view cube has been updated to allow for easier viewing of different angles on the board. 3D DRC violations in the Hazard Explorer now show the exact location of the violation and highlights the model with yellow or red warnings or errors, respectively.
Want to learn more about this feature and others in PADS Professional VX.2.5? Go to the What's New page or download the latest update on Support Center.
Thanks for reading,
Shivani
This article first appeared on the Siemens Digital Industries Software blog at https://blogs.sw.siemens.com/electronic-systems-design/2019/04/02/whats-new-in-pads-professional-vx-2-5-3d/