Products
Electronica 2018: Mentor showcases shift-left technologies and "sparks" the fun on Student Day!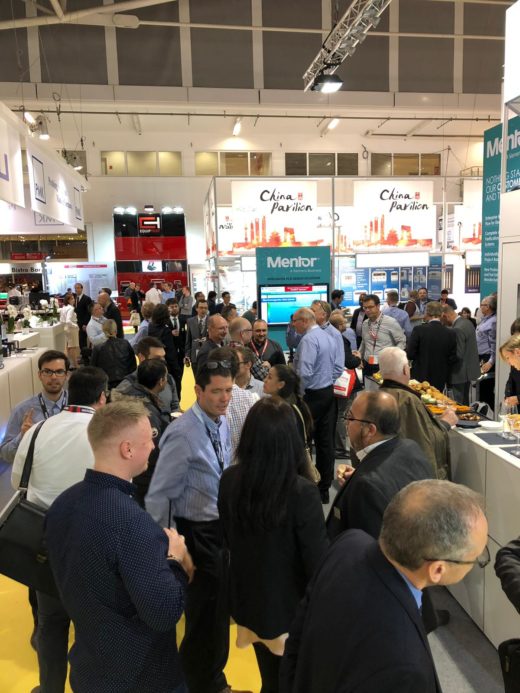 Q: What takes place in Munich Germany every 2 years, is 4 days long and draws more than 80,000 attendees from all over the world?  If you guessed electronica, you're right!
For four days, this year's attendees and exhibitors filled trains, buses, and taxis to make the most of every day in Munich's 4-day, mega trade fair and conference. Attendees toured more than 17 buildings where 3100+ electronic industry exhibitors from more than 50 countries put their products on center stage.
Mentor's booth was a stand-out with a bigger-than-life technical presentation theater where presenters delivered the latest and greatest in shift-left technologies, ran demo stations, and hosted a refreshing juice bar to boot!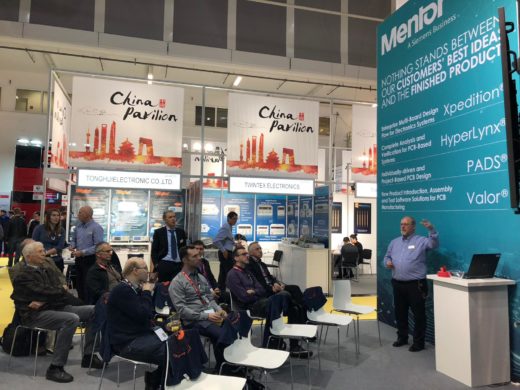 In the first three days of the trade fair, attendees filled seats as Mentor technical engineers presented technology demos including 3D PCB design, collaboration enablement, design complexity accelerators, multi-board systems design, DFM-DFT, and more.
On day 4 of electronica, the trade fair extended its focus to networking between exhibitors and students. For student day, the Mentor theater was transformed into a fun workshop where fair attendees raced against the clock to build a small circuit. Each hour, the student with the fastest time to completion won a SparkFun Inventors kit.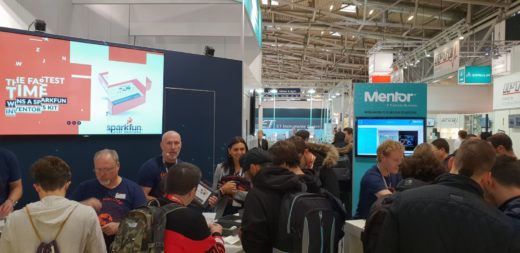 Hundreds of attendees took part making the day a huge success!
To learn more about Mentors integrated verification be sure to download this whitepaper : Integrated Verification: A Shift-Left Solution for a More Efficient Design Flow
Did you miss out on electronica this year? If so, plan ahead – the next electronica will take place in Munich from November 10-13, 2020.Hope to see you there!
Auf Wiedersehen, John
This article first appeared on the Siemens Digital Industries Software blog at https://blogs.sw.siemens.com/electronic-systems-design/2018/11/20/electronica-2018-mentor-showcases-shift-left-technologies-and-sparks-the-fun-on-student-day/