Behind the TLA Winners: mindray
This is the forth in a series of blog posts showcasing the winning designs from the 27th Annual PCB Technology Leadership Awards.
The 1st place winner in the Industrial Control, Instrumentation & Medical category is mindray from Shenzhen, China.
This subpanel for high-end color ultrasound is 60A and supports 6.25Gbps signals across a backplane that exceeds 20 inches.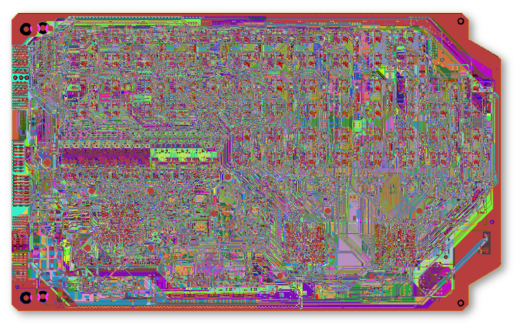 Design team:
Hupeng, Ouyangyilong, Zhaoguolong, Yiyong, and Suchaoxun
 Design flow used:
 Design challenges:
Constraints: Simulation of PI and SI using HyperLynx was required to optimize and meet the designs high speed signal requirements.
Technology: Optimized design schedule by utilizing the XtremePCB concurrent design capabilities.
Electro-mechanical: Heatsink used to meet thermal requirements.
Stack-up: Utilized backdrilling technology and antipads to reduce the amount of parasitics generated by plated through holes.
Judge's comments:
"Complex design and done well"
"Highly constrained and complex, very nice design, well done!"
"Good stack-up for this very dense design"
About the Technology Leadership Awards
Started in 1988, this program is the longest running competition of its kind in the EDA industry. In fact it is the industry's only award where design teams using Mentor's solutions receive recognition by an independent panel of experts for overcoming the most extreme challenges facing PCB design teams today. Just look at the winning designs from previous years to get a sense of the types of technologies and industry segments that are represented in this program. A listing of all of this years winners along with a Technology Leadership Awards webinar are both available for more in-depth information.
Please check back for the next blog in this TLA winner series for a closer look at the runner-up in the Industrial Control, Instrumentation & Medical category.
This article first appeared on the Siemens Digital Industries Software blog at https://blogs.sw.siemens.com/electronic-systems-design/2017/12/21/behind-the-tla-winners-mindray/