Behind the TLA Winners: Fujitsu
This is the first in a series of blog posts showcasing the winning designs from the 27th Annual PCB Technology Leadership Awards.
The votes are in for the 27th Annual PCB Technology Leadership Award (TLA) Winners!
Congratulations to all of the 27th Annual PCB Technology Leadership Award winners! Started in 1988, this program is the longest running competition of its kind in the EDA industry. In fact it is the industry's only award where design teams using Mentor's solutions receive recognition by an independent panel of experts for overcoming the most extreme challenges facing PCB design teams today. Just look at the winning designs from previous years to get a sense of the types of technologies and industry segments that are represented in this program.
This year we received entries from 14 countries representing all major global electronics regions. The entries spanned five categories:
Computers, blade & servers, memory systems
Industrial control, instrumentation, security & medical
Military & aerospace
Telecom, network controllers, line cards
Transportation & automotive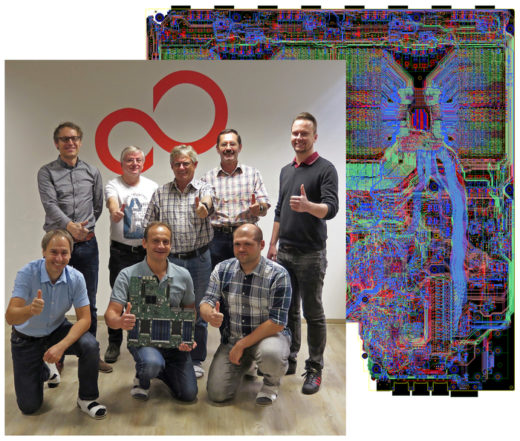 The overall 27th TLA winner is Fujitsu from Augsburg, Germany. Their dual-socket mainboard is a scalable, high-performance platform for exascale computing. This mainboard supports a highly scalable I/O subsystem based on the Intel Skylake and Lewisburg Platform.
Design team:
Simon Czermak, Michael Schreittmiller, Sergej Beljaev, Andreas Titz, Mario Lanteri, Markus Wicher, Werner Hasubick, Peter Bräu, Nikola Skordev, and Dieter Feiger
Design tool used:
Design challenges:
Density: 4500+ components, 32000+ connections, 12 layers
Technology: Needed to use conventional technologies (through vias, standard materials) in order to achieve cost target
Electro-mechanical: Components, connectors and slots (for cooling channels) had to conform to an existing housing
Cooling: In order to have continuous air-flow through the design the team had to architect an optimal placement for both the slots and the higher profile parts
First-time-right expectation: The first release of the design needed to move directly into mass production
 Judge's comments:
"Really like the routing, great job in 12 layers with through vias"
"Best high speed routing, curved differential pairs, tabbed routing, off-angle high-speed routing"
"Represents many different routing techniques"
A listing of all winners along with a Technology Leadership Awards webinar are both available for more in-depth information. Please check back each week for a closer look at the winners in each category.
This article first appeared on the Siemens Digital Industries Software blog at https://blogs.sw.siemens.com/electronic-systems-design/2017/11/15/behind-the-tla-winners-fujitsu/