Products
A Day at Maker Faire Bay Area 2017
Maker Faire Bay Area 2017 in San Mateo did not disappoint!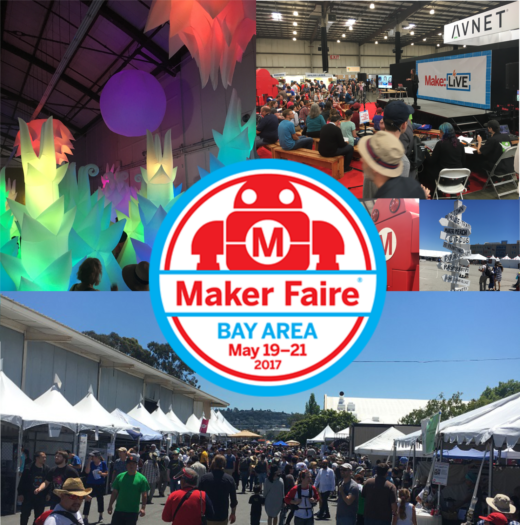 Makers from all over the US and beyond displayed and shared their inventions, innovations, and creative imaginations at the 2017 Maker Faire Bay Area in San Mateo, CA.
Makers dare to turn their dreams and ideas into reality; they turn the "wouldn't it be cool if's…" into the "I'm gonna make it happen!" Maker Faires provide the stage for sights and sounds that you can't experience anywhere else. From no-tech to low-tech to high-tech, the mediums and boundaries for creativity for Makers seem limitless. To me, the Maker Faire is the ultimate come-as-you-are-with-what-you've-got show-and-tell theme park where imagination and creativity can run wild.
Whether you're building a life size mouse trap, a flame-throwing robot, piloting a drone in combat, or you've invented the next groundbreaking IoT device, the Maker Faire is for you. No matter how young or old you are, your eyes open up to unlimited possibilities and potential to create.
The investment that large companies put into supporting Makers and Maker Faires is very impressive. Companies like Intel, Avnet, Google, Microsoft, Kickstarter, Nvidia, and IBM were just a few of the more than 100 sponsors of the 2017 Bay Area Faire. Equally impressive is how many of these sponsors support innovators with resources, tools, kits, and programs like STEM that encourage folks to "make"!
The Maker movement also enables innovators to accelerate electronic product creation in a big way with a plethora of single-board computer design platforms like Arduino, Raspberry Pi, Beaglebone, and more. PCBs like these, coupled with a maker's drive and determination, are the foundation for developing ideas into real products.
Projects built by Makers include gaming consoles, drone controllers, robots, medical devices, security monitors, etc. etc…..  I encourage you to take a few minutes, open a web browser, and Google 'Raspberry Pi projects.' I believe you'll be amazed and impressed at what you'll find.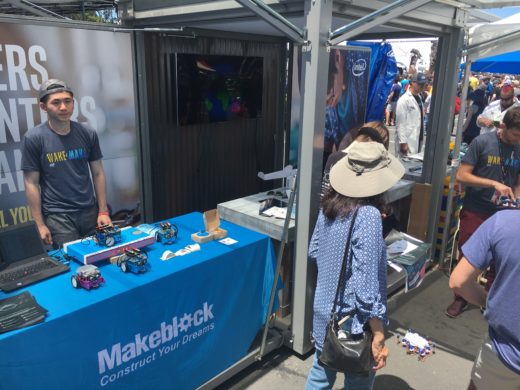 My biggest takeaway from the Maker Faire this year was simply "WOW"! There was so much to see, so much to do, so much interaction, and so many people willing to show, share, tell, and learn. It's hard to imagine that there was anyone in the attendance who didn't leave the event with even more creative ideas for projects than they had when they arrived. If you ever get the opportunity to attend a Maker Faire, don't pass it up!
Thanks for reading,   John
This article first appeared on the Siemens Digital Industries Software blog at https://blogs.sw.siemens.com/electronic-systems-design/2017/06/05/a-day-at-maker-faire-bay-area-2017/