Attention all Altium Designer Users!!!
Are your current PCB design tools running out steam? Are you still waiting for that extra capacity you need to handle today's more challenging designs? How much will it cost to upgrade?
How much does a unified design environment matter if you don't have access to the tools you need to get your project completed, on time, and within budget while still meeting your signal integrity, analog/mixed signal, power distribution network, thermal, and manufacturability requirements?
Is having access to the best-in-class point tools, tightly integrated within your PCB design process and available to everyone in the project team, so that you can address ALL your design requirements more important than having a single UI? Of course it is.
Maybe now's the time to take a look at how the PADS Product Creation platform can help you be successful.
The PADS Product Creation platform is scalable in both functionality and cost (starting at just $5000), with very affordable options that can be added to the core schematic design and PCB layout tools to help you focus on the analysis and verification challenges that you face today and tomorrow.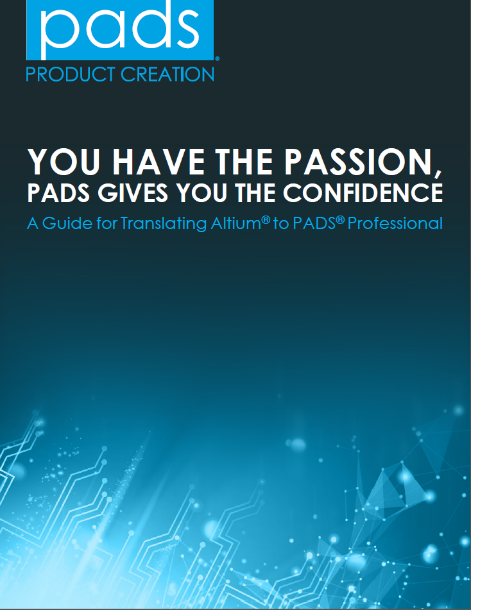 To protect your investment in your current design data and help you evaluate PADS, download our Altium® migration guides. The step-by-step instructions will help you migrate your designs to any of the PADS Product Creation flows:
PADS Standard (includes schematic and PCB design and cloud-based analog/mixed signal simulation)
PADS Standard Plus (includes all the capabilities of PADS Standard plus integrated constraint management, centralized library management, signal integrity analysis and verification with crosstalk, as well as thermal and analog simulation)
PADS Professional (based on the award-winning Xpedition technology that delivers industry-proven auto/interactive routing including sketch routing).
Take a closer look for yourself and download the free Altium migration guides today.
This article first appeared on the Siemens Digital Industries Software blog at https://blogs.sw.siemens.com/electronic-systems-design/2017/01/30/attention-all-altium-designer-users/