Eliminating PCB Performance Pitfalls Prior to Fabrication
Getting your newest PCB design back from fabrication is always exciting for an engineer. We are anxious to get the bareboard stuffed and powered up. Prior to powering up we inspect the components and probe the planes and critical connections of interest for shorts. So, what could go wrong? Well, the answer is it depends.
According to the Electronic Design's 2016 Annual Salary & Career Report the top concerns that keep engineers up at night are not related to job security, outsourcing or their company's financial health. The respondents top concerns were instead:
Staying current with new and emerging technologies
Looming deadlines
Product reliability
Product quality issues
Solving these problems and eliminating these top concerns is what the PADS product creation platform is all about. With  prefabrication analysis capabilities for DC drop, electronics cooling, DDRx signal integrity, SI and EMI rule checks and analog/mixed signal simulation you can stop losing sleep over the product and reliability issues that keep you up at night.
Only PADS can provide engineers and small teams with a product creation platform optimized for component selection, signal and power integrity, electronics cooling, form and fit, PCB layout, and manufacturing. Want to learn more about how the PADS product creation platform electronic will eliminate these concerns?   Then visit https://www.pads.com/padsvx-2  and take your product ideas from concept to reality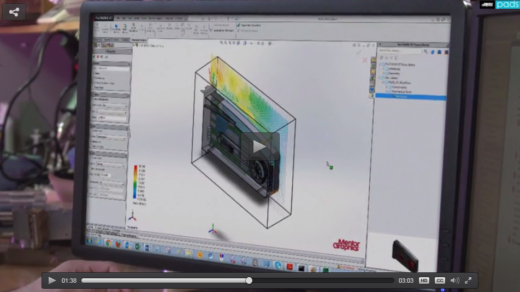 Watch this 3 minute video to learn even more about PADS Product Creation Platform
Thanks,
John
This article first appeared on the Siemens Digital Industries Software blog at https://blogs.sw.siemens.com/electronic-systems-design/2016/11/17/eliminating-pcb-performance-pitfalls-prior-to-fabrication/