Products
Molded Body Parts: CAD Library Series: Part 1
The CAD Library White Paper Series: Part 1 – Molded Body Parts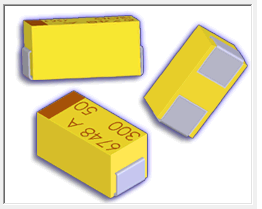 The CAD library is the starting point that affects every process from PCB layout through PCB manufacturing and assembly. There are dozens of things to consider when creating a CAD library. Each can directly affect the quality of the part placement, via fanout, trace routing, post processing, fabrication and assembly processes. Yet, they are often overlooked.
This CAD library whitepaper, the first in a series dedicated to CAD library quality, describes each aspect you should consider when creating Molded Body Component library parts. It also describes the impact each feature has in the PCB process.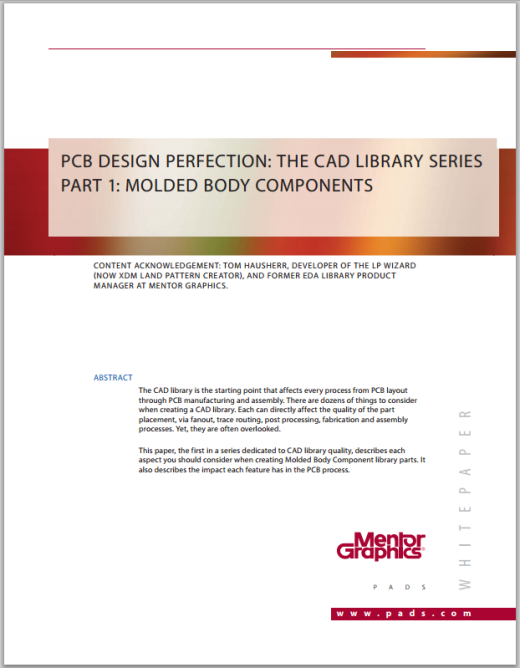 From polarized and non-polarized capacitors to fuses, diodes, inductors and resistors, this paper covers the in's and outs of one of the most-popular component families on a PCB design layout. This paper discusses everything from the package types to the silkscreen, and from the placement courtyard to via fanout examples.
Click here to access the Whitepaper now.
Click here to learn more about the xDM Land Pattern Creator
And to learn more about Library Management, Click here!
Thanks for reading,  and be on the lookout for Part #2: SOT Components soon!
John
This article first appeared on the Siemens Digital Industries Software blog at https://blogs.sw.siemens.com/electronic-systems-design/2015/02/24/molded-body-parts-cad-library-series-part-1/